Thanks to the routing groups, you can organise your teams in a flexible way by grouping your agents according to their role (agent, supervisor or administrator), group (i.e: contact centre) or skills (i.e: mobile, photography).
This way, you have a clear and scalable vision which enables you to organise your teams according to your needs.

Please note that: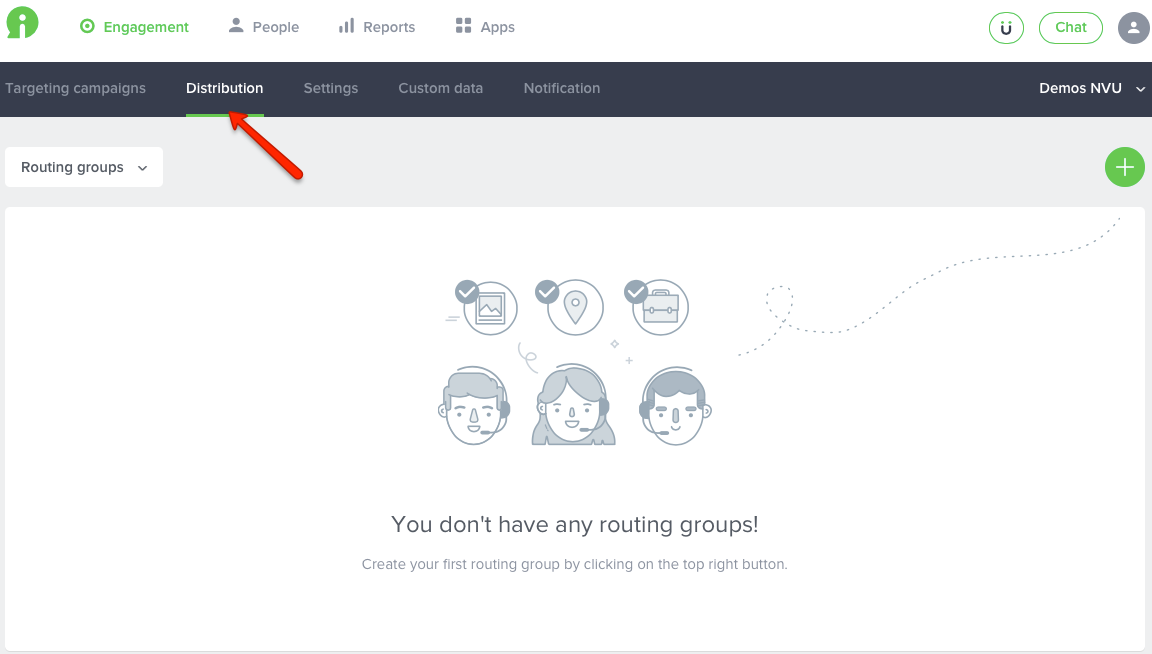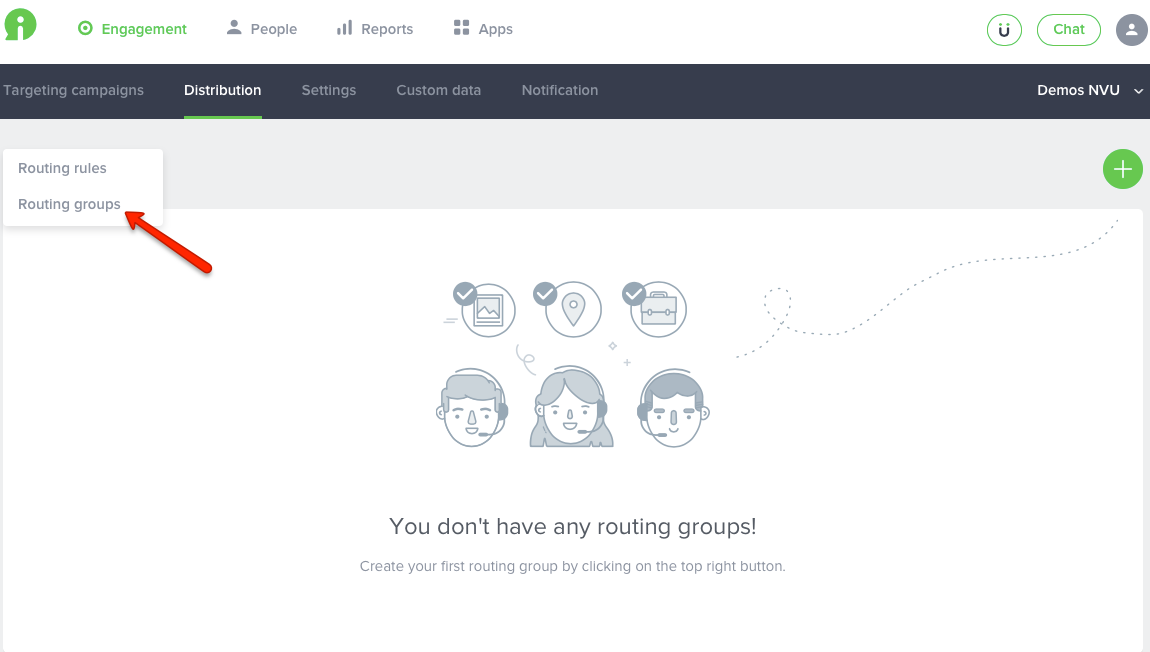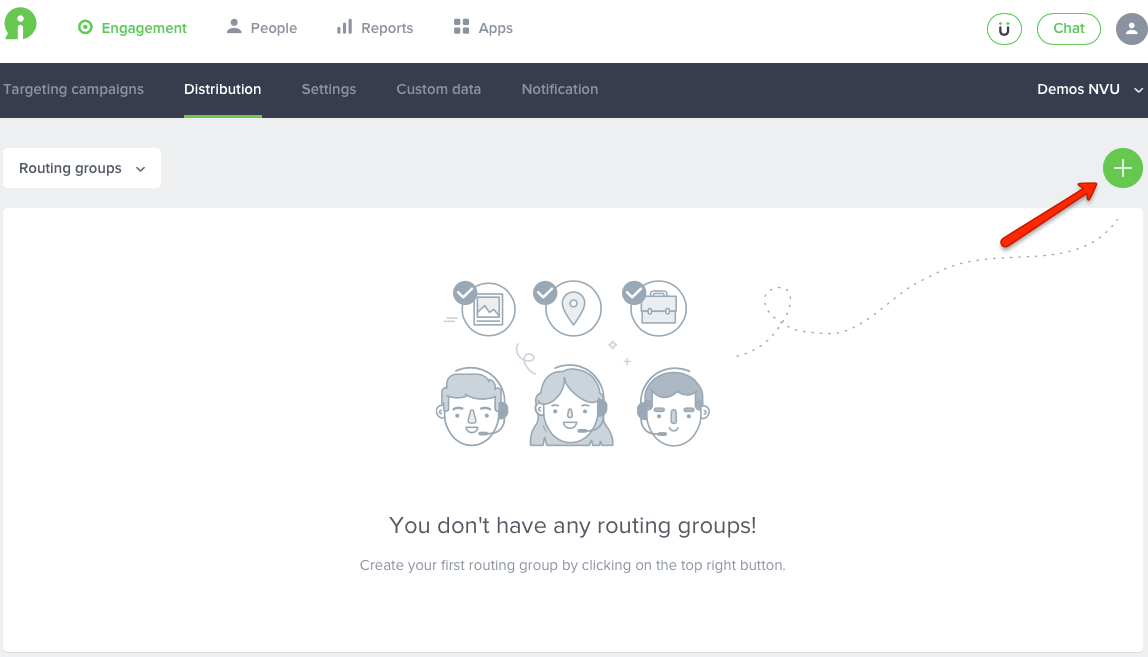 ⚠️ We advise you to give an explicit and understandable name to your group. This way, you will be able to identify your routing group in the list of routing groups created and in report charts.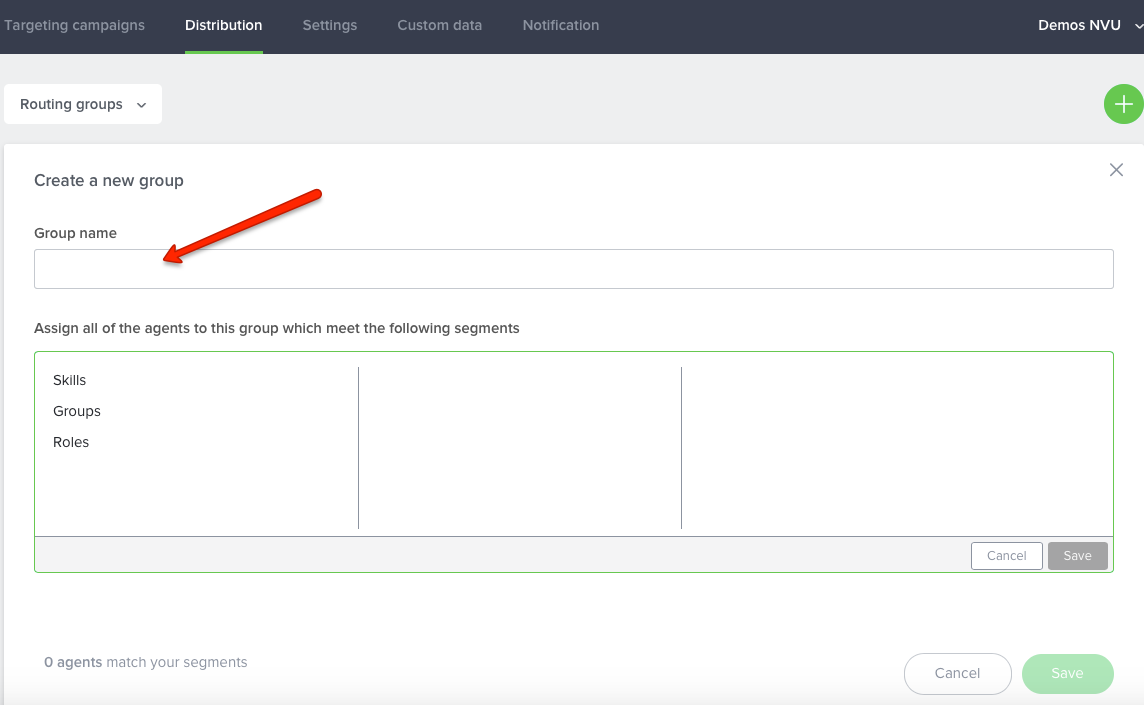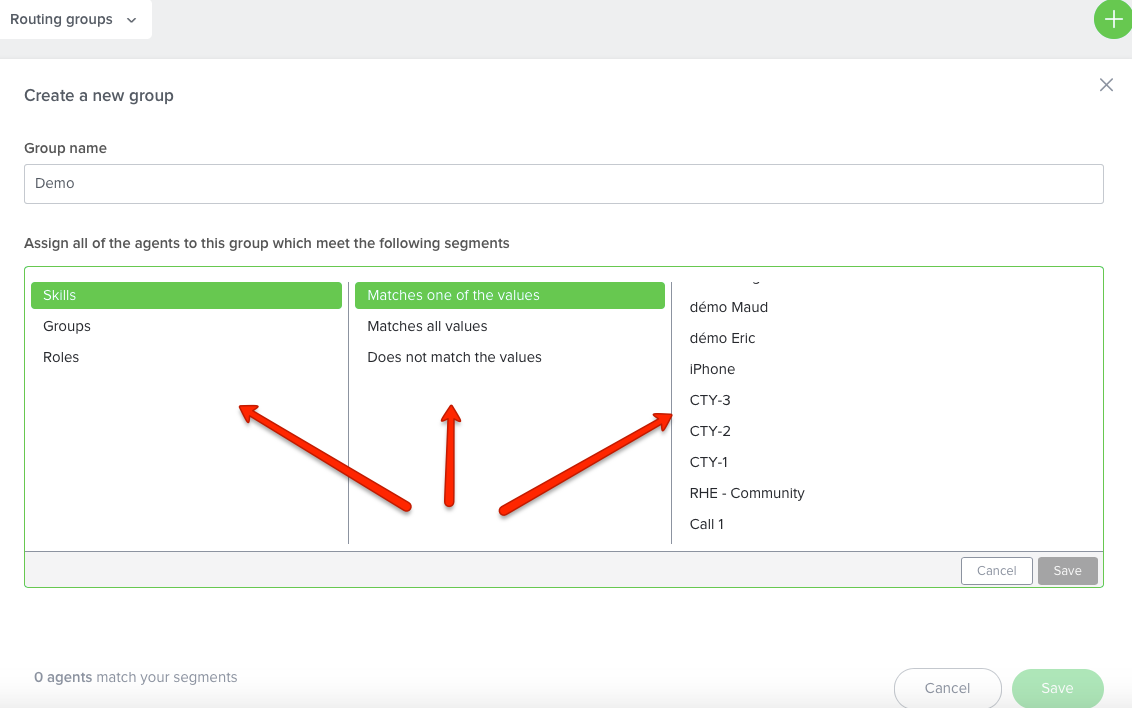 Each type of value (skills, groups, roles) can match different values (i.e: community, after sales, etc.) (OR - "matches one of these values"), match all values (AND - "matches all these values") or do not match any values (NO - "does not match these values").
⚠️ Routing groups are updated in real-time: if you add new agents and they correspond to the segment of a routing group, they will automatically be added to this group.