You want to check that iAdvize is installed on your site? With iBookmark, you can do it in 1 click!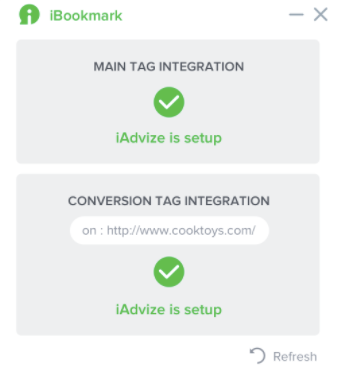 Easy to configure

 Add to favorites
Just copy the following link to your favorites then click on it to launch it :
Link to copy :


javascript:(function(){if(window.myBookmarklet!==undefined){myBookmarklet()}else{document.body.appendChild(document.createElement('script')).src='https://fstatic.iadvize.com/ibookmark/bookmarkClient.js'}})()

 Control your integration
You can browse your website to verify that iAdvize is properly installed. 

 Send us a confirmation
After running tests on your website, you can send an email to your Succes Manager to warn him/her that everything works fine !