The opportunity report allows you to evaluate missed chat opportunities to adapt your agents' availability.
1. Accessing the opportunity report
To access an opportunity report, go to "Reports" > "Team activity" and choose the "Opportunities" report.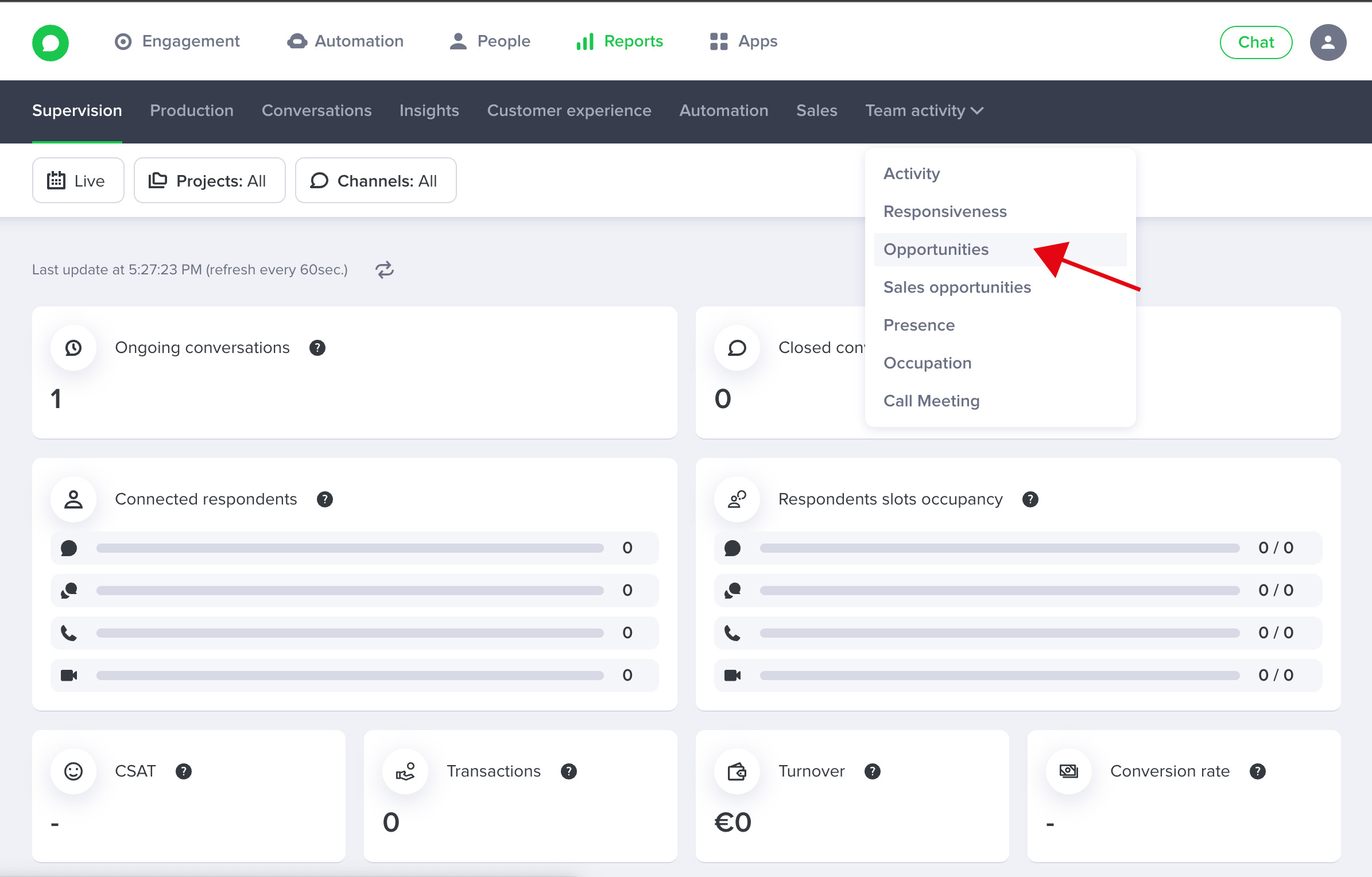 2. Consulting the opportunities data
The page you see consists of 4 elements :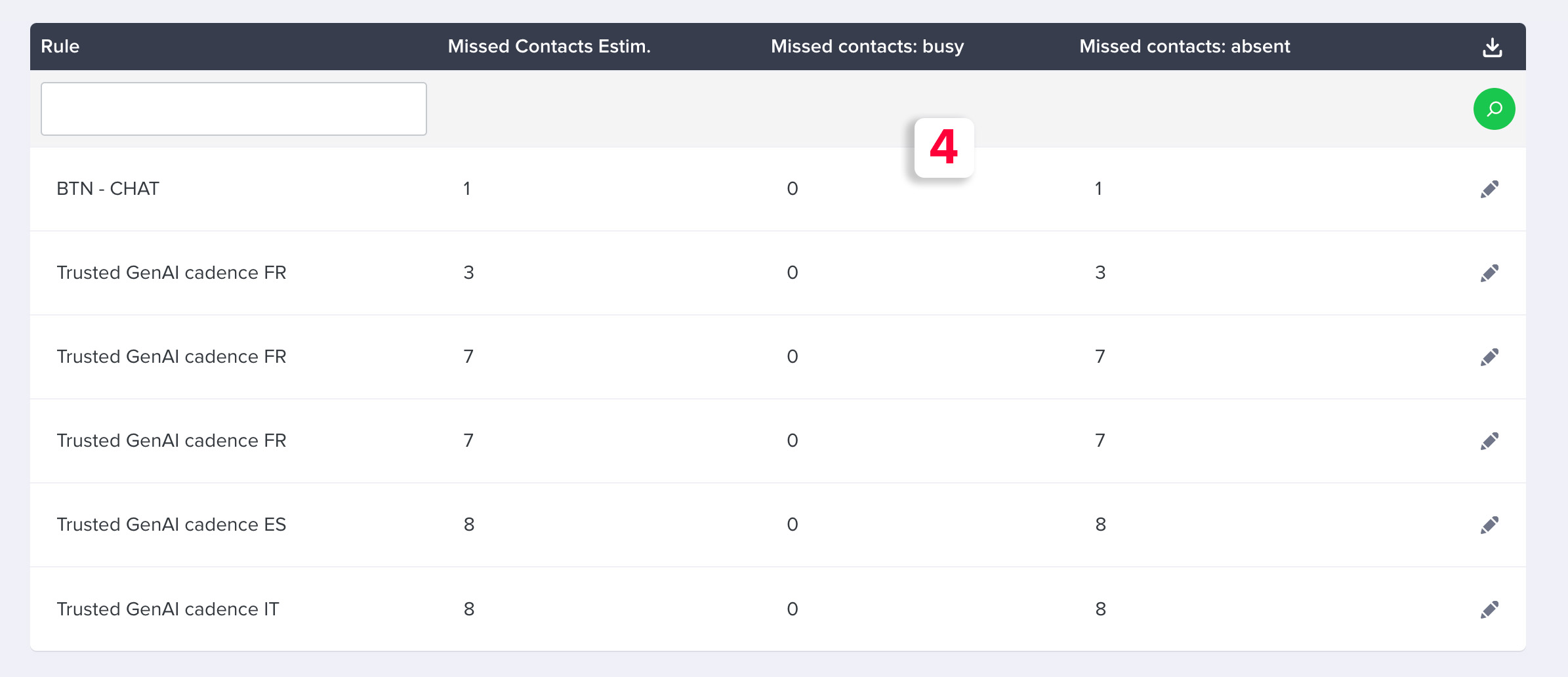 (1) The filter selection:
Filter data based on results desired. You can apply a filter by channel, by project and by type of view and date/period.




(2) The indicators:


You will find the list of indicators in this report and what they correspond to in the article definition of indicators.

(3) The graphics:


These show the evolution of indicators as well as the percentage distribution according to the selected view at a glance (agent, targeting rule, etc.)

(4) The data table:

This presents detailed numerical data in the form of a table. You can check the details of each line by clicking on the "pen" 

or exporting the table in CSV format using this icon

 .