Your community is based on ambassadors who are selected by you according to two possible methods:
Invitation through a pre-selected database among your best clients or your most engaged fans.
Promotion to a broader audience to receive applications.
Whatever option you pick, you'll have to customize your visual brand identity.

To do so, go to the page page dedicated to your settings from your administration: "Engagement > Settings > Community".

First, you need to activate Community Messaging on your account, then start customizing your visual brand identity.

1. Customization elements
All the elements below will enable you to adapt several items to your brands' colours:
The invitation email, as soon as you picked this selection method.
The subscription page: no matter the selection method you chose, you will have to redirect every promotion channel to this page.
And to share your FAQs with the community.
1.1 Logo
You must upload a jpg or a png. The image will be automatically resized to a 100-px height.

1.2 Your brand's colours
Directly enter your colour's codes or select it through the coloured dots.

1.3 Sign up page
We put at your disposal a subscription page to which you'll have to redirect the persons you invited to join, or those who want to join your community.
The fields called « Title » and « Describe your community » enable you to describe the goals you want to achieve with the community and to encourage the subscriptions.
Here you can also upload your background picture. If you do not have any picture to upload, the background colour you set up in the dedicated part will appear by default.

Note: the field « Title » can contain 150 characters maximum, and the description field 500 characters maximum.
1.4 email preferences
This part only involve you if you chose the selection method through invitations.
Here the elements to be personalized are:
the name of the sender: be as clear as possible to be easily identified,
his email address: you can preferably think about creating a specific address,
the header: upload an image in jpg or png format that will be automatically resised to 640 px.
The email subject line and body are not customizable, but the project's name you set up on the administration will be mentioned three times into the email (refer to the underlined elements in the provided sample email part 2).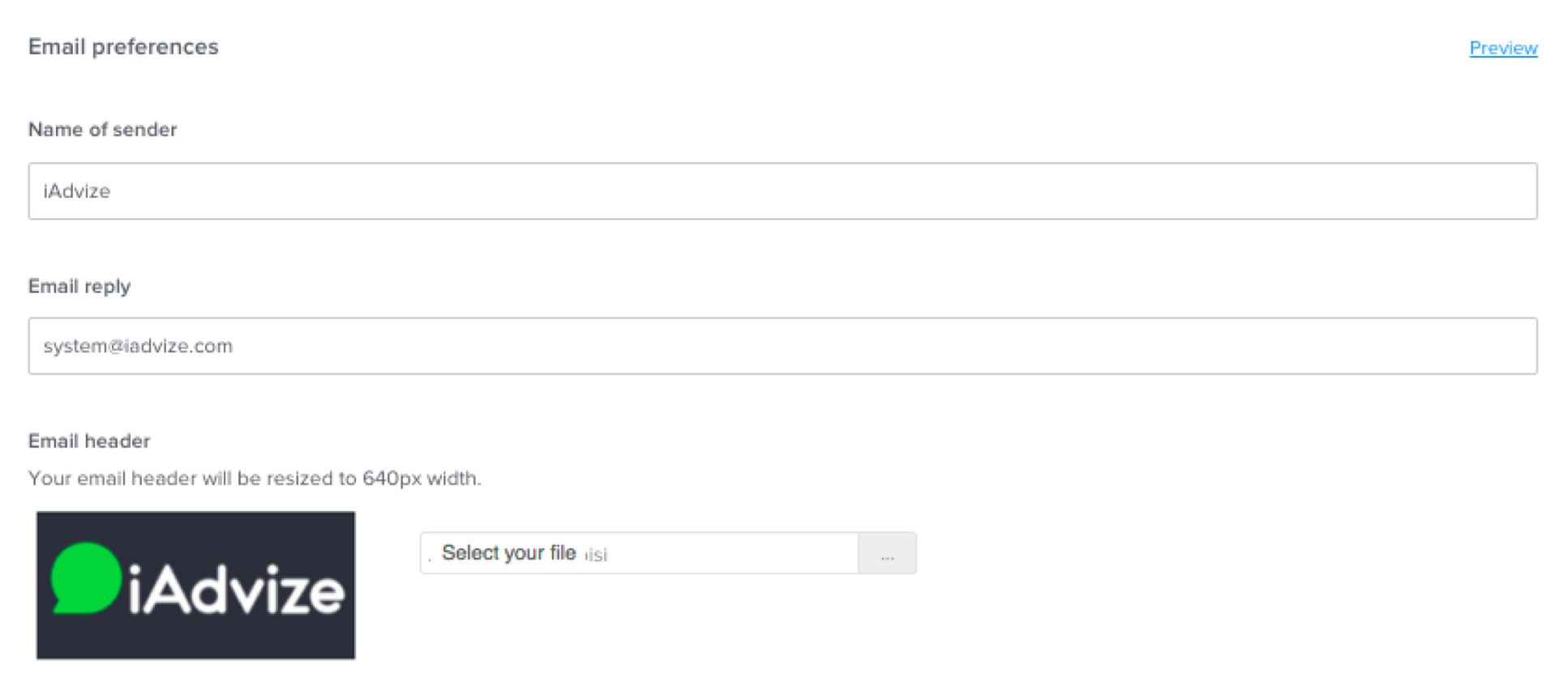 Note: here by clicking on « Preview », a test email will be automatically sent to the email account with which you are logged in onto the iAdvize solution to set your elements up.
1.5 Your brand's FAQs
At the bottom of the page, a field called « Brand FAQs » enables you to put at the community's disposal a link to your FAQs, or any knowledge base you may have specifically created for the community to handle your visitors successfully. This link will be permanently accessible to your ambassadors through their toolbar on their discussion panel, so they can consult and check it easily.

2. Communication materials
Once your graphic elements and data set up, here is how your different materials will look like:
Sign up page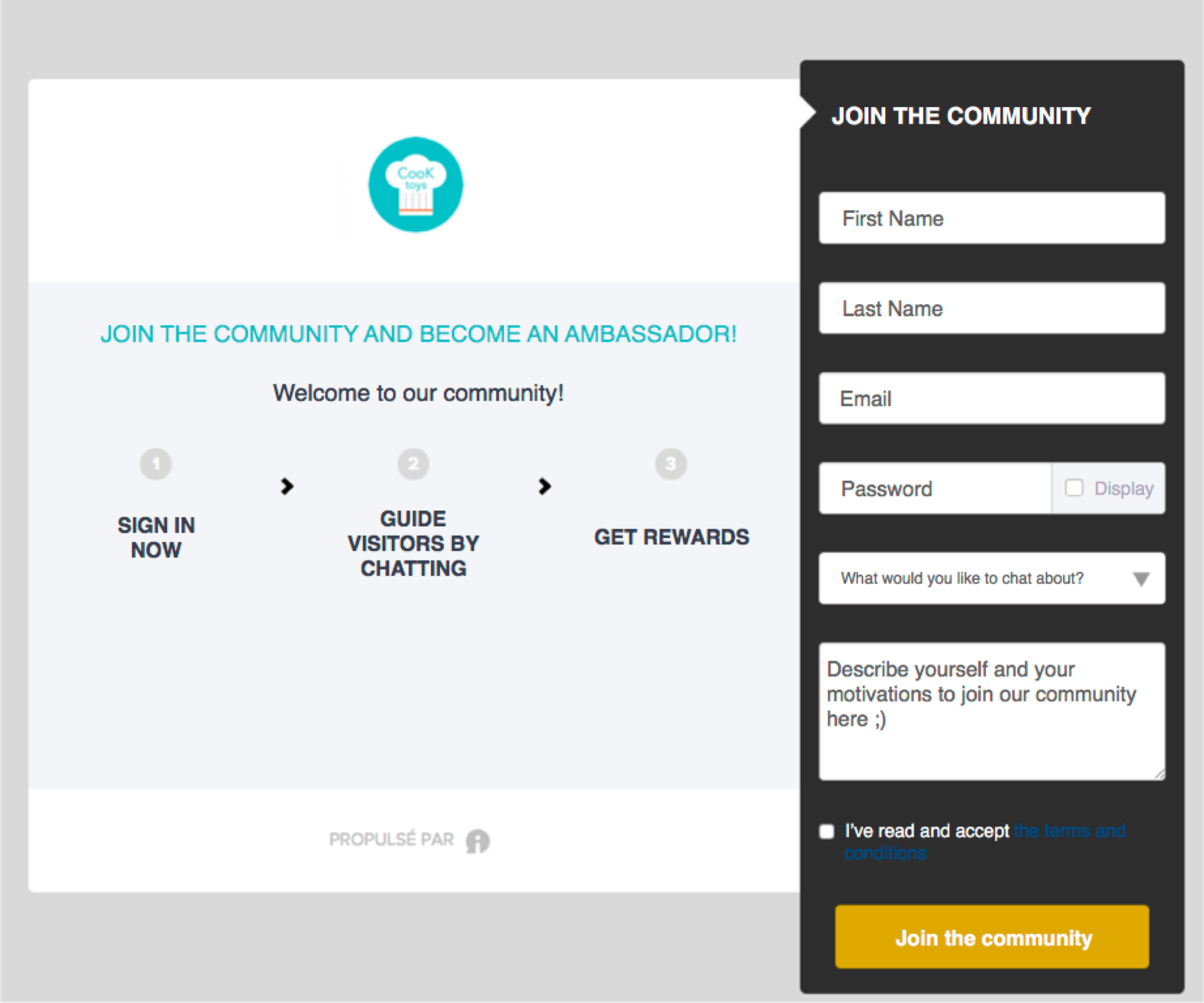 Invitation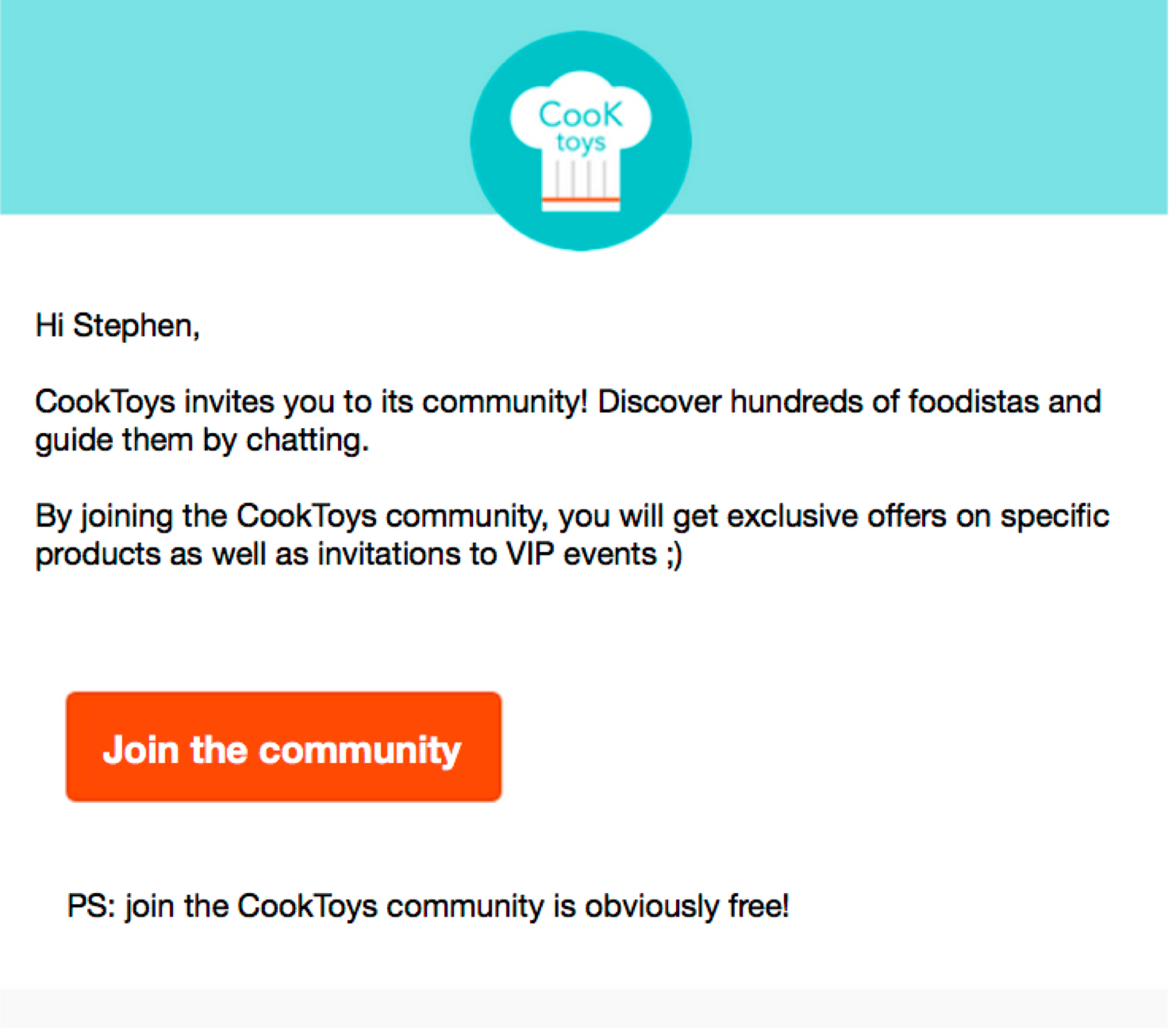 Login page