Besides the fact that a user may create his account by himself thanks to his application or after having received an invitation, you also have the possibility to create manually an expert account.

To do so, click on the + that you can find after having selected the tab "People". You will then be able to create a new user account and to select the role "Expert".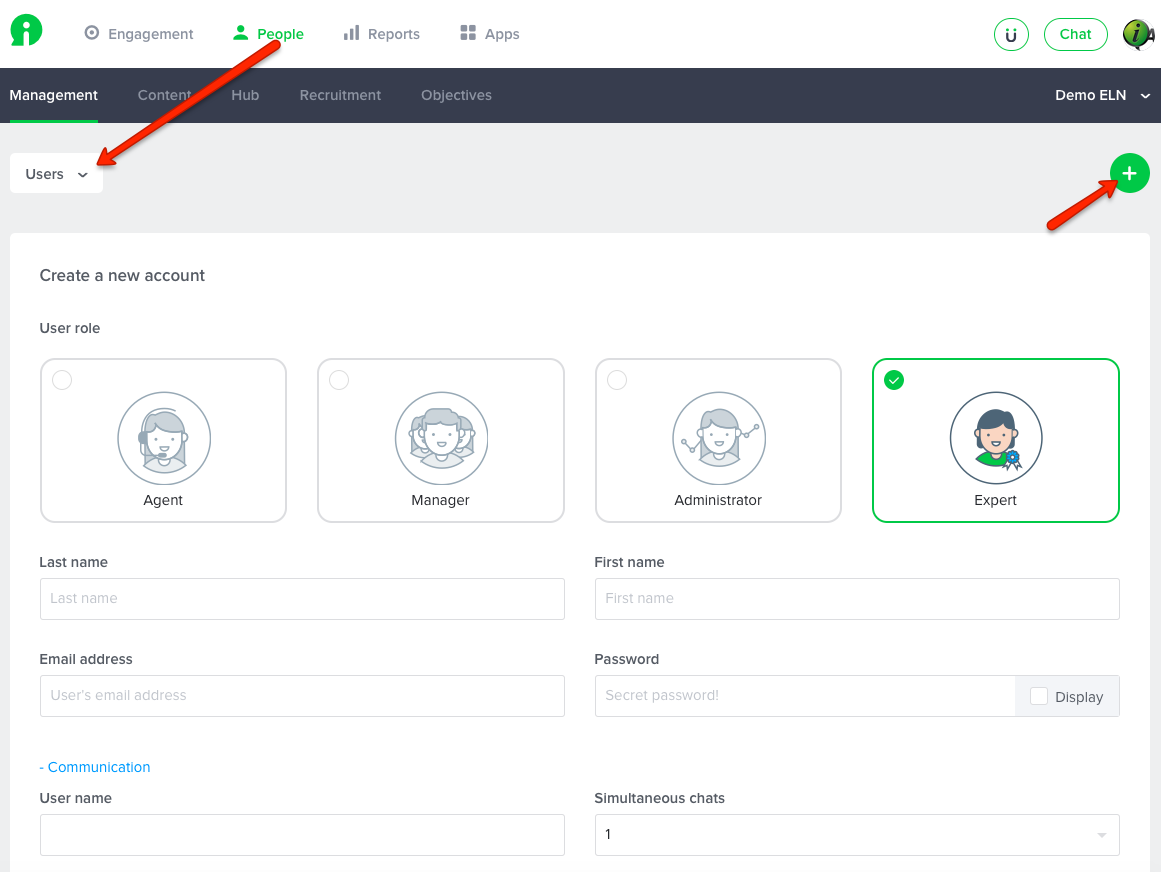 1. User information
Enter here the required user information:
- his e-mail which will be his username
- password
- website for which he becomes an expert


2. Communication


Enter here how many conversations the expert may answer simultaneously and also the name (or nickname) that will be displayed for the visitors.

3. Expertise

Each expert can receive some special skills according to his knowledge level. From this moment, it will be possible to assign him in priority discussions dealing about one of these subjects.


4. Localization

Main language: you can define here the language of the discussion panel of the expert
Under "Spoken languages", define the languages in which the expert may answer. Example: If you don't select the German language because your expert doesn't speak German, then German users won't have the possibility to enter in contact with him.
If he is the only expert connected, then German users won't be offered to be put in relation at all.