Currently being updated - 21/04/2020
Channel activation
To use Facebook Messenger, you should have the Facebook channel activated in your iAdvize account. Please contact your Success Manager if it isn't already done.
Facebook Messenger synchronization
"Message Us" could used in the same way as a floating button.
Note that it is necessary that the person in charge of the procedure has the Administrator status of the Facebook page and is connected to it. An authorization will be required to access the pages.
If an administrator changes the password on his Facebook page(s), the page will be disconnected from iAdvize.

Add your Facebook Messenger account directly in the iAdvize administration by this way :
Engagement > Settings > Messenger > Add new pages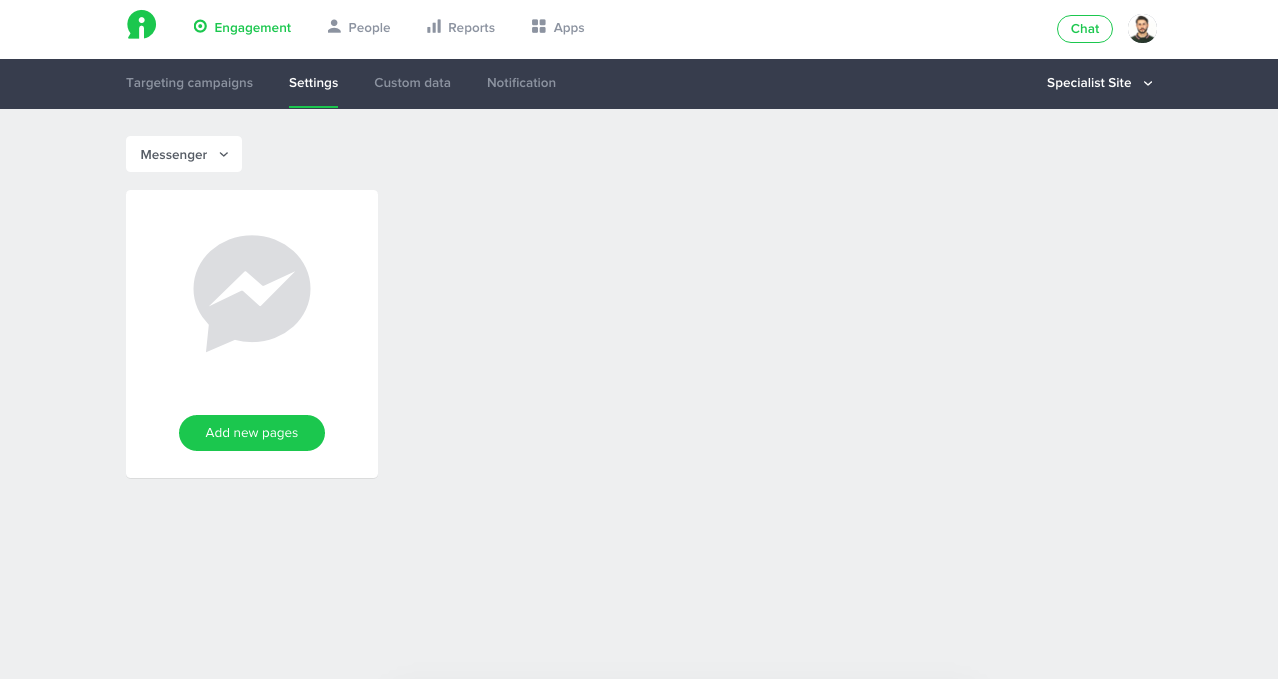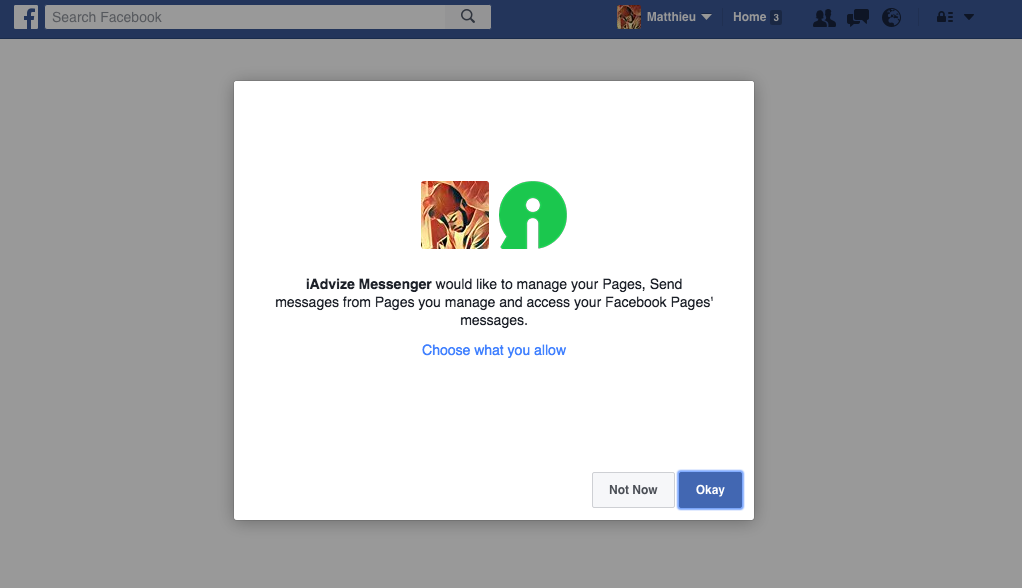 Several pages could be synchronize at the same time in the iAdvize interface. You just have to select the pages and to validate this step. Then, you'll receive a confirmation message and the Facebook pages should appear in the iAdvize administration. Global Facebook pages are able via iAdvize and it's possible to synchronize every single "daughter" page.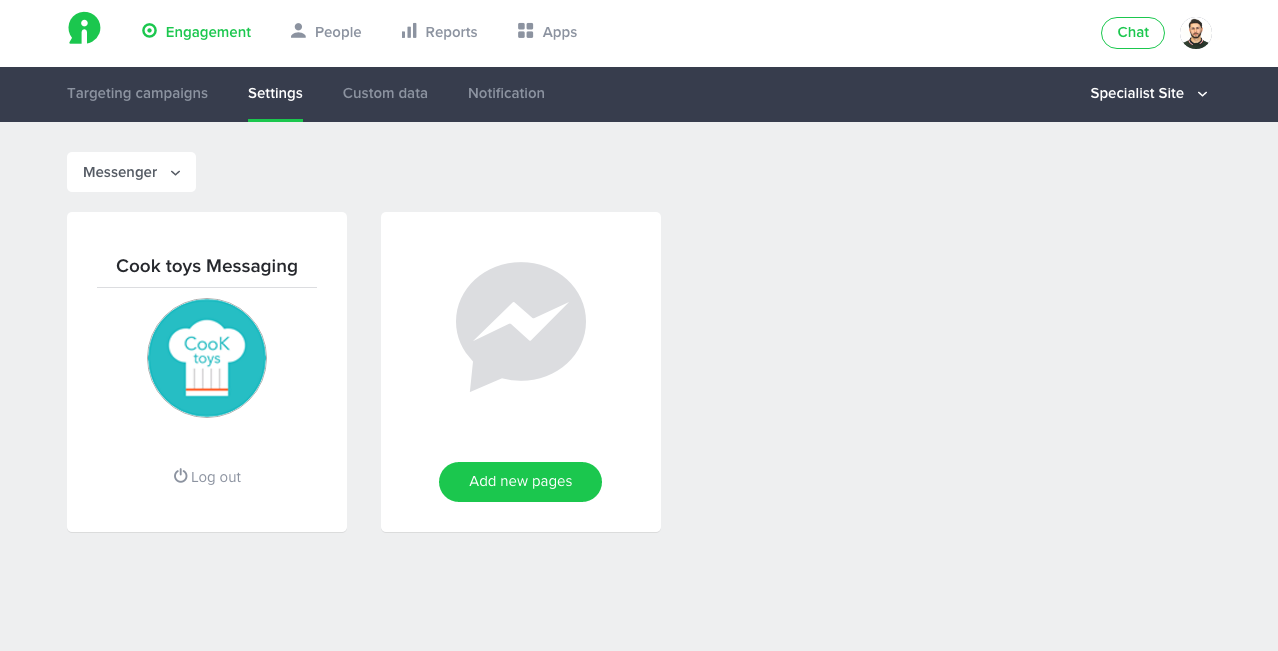 Warning
A Facebook page could be associated to only one iAdvize SID / Website.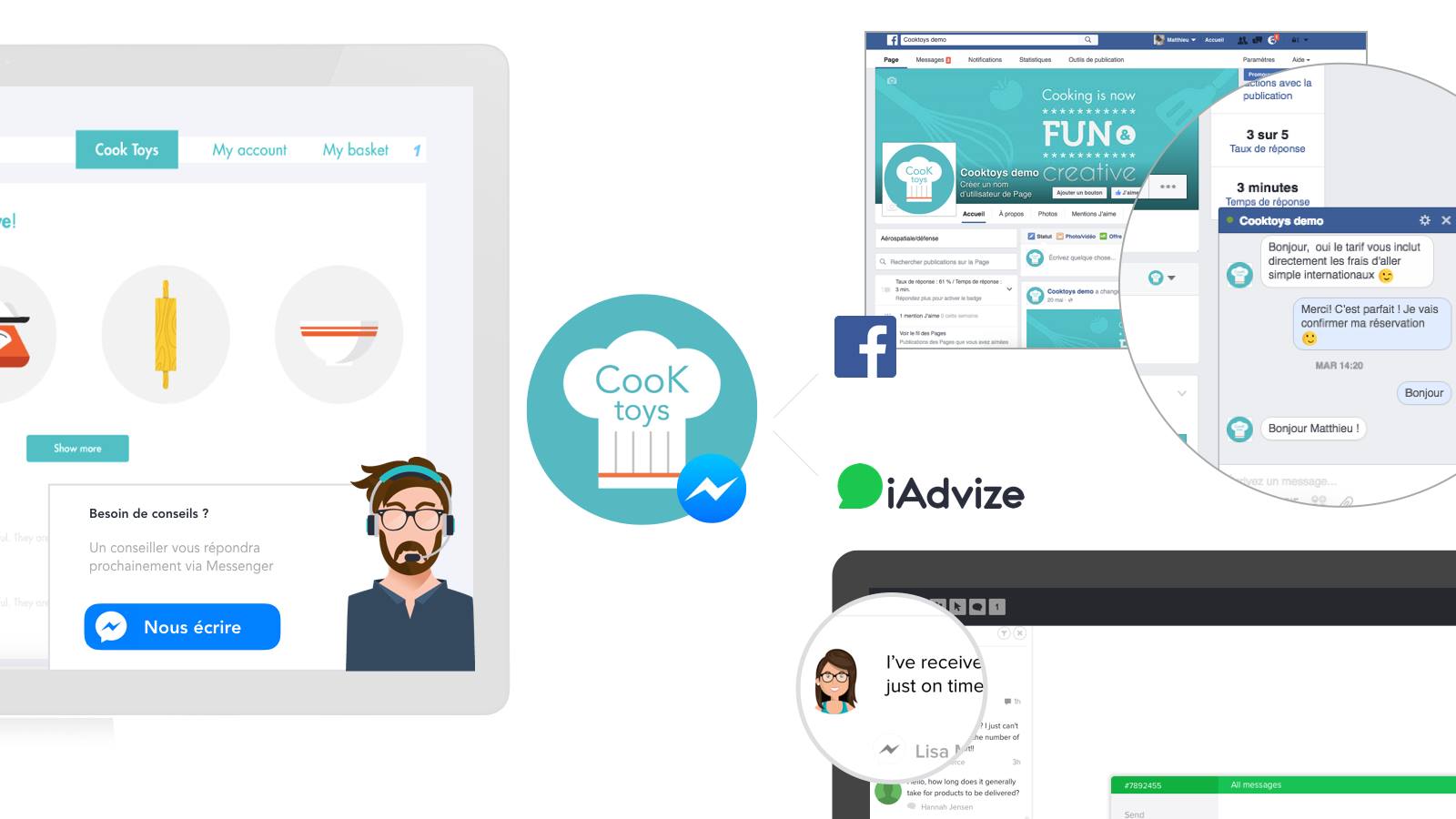 When we synchronize your account "Messenger", it is your Facebook page and all private messages associated with it.
Therefore, we collect all private messages addressed to this page via this following ways:
- Thanks to the iAdvize buttons (floating or fixed) via the Messenger redirection;

- Via the "Message" button placed on your Facebook page.

Vice-versa, messages are also present in your Facebook private messaging page.
So this is the same messaging system that is available on several devices :
- Messenger on desktop http://www.messenger.com;
- Messenger mobile application;
- Private messaging Facebook (desktop and mobile).
Like any iAdvize interaction element, the display of the Message Us button is conditioned by targeting rules, or present as a fixed button.
⚠
If you have a main page as well as "children" pages, it is possible that visitors are redirected to one of your children's pages instead of your main page, when it is this page that is connected.
Also, to help you configure these pages, please refer to the Facebook article about
the Global or Local Pages.
Social expertise
The last step consist to add the social media expertise to your agents who have to answer to social media messages.
By the way, a picking-list corresponded to one SID where the rules and the social accounts are synchronized. So, this requires that the user has the correct site associated in his "Expertise" field.
Facebook Messenger : Collect all messages sent to Facebook Messenger account matching these conditions
| | | | |
| --- | --- | --- | --- |
| Condition | Settings | Value | Comment |
| The message | Contains (with wildcards) / Does not contain (with wildcards) | Text | The value can be used with * to expend it. Example : *bio* will also return antibiotic. |
| The name of the account | Is/ Is not | A name within the list | Let the user create rules for a specific account and then route them to the right agents |
How to set up my targeting rules for Facebook Messenger?
Go to this part of iAdvize: Engagement > Targeting > Messenger
Then, click on the "+" (1) located at the top right to create your targeting rule.
Give a name to your targeting rule (2)
(3) You can activate this option to exclude every messages matches with the criteria below.
Add targeting criteria (4) with a list of conditions (OR), mandatory criteria (AND) or exclusion (NO).
Save your targeting rule to apply it (5).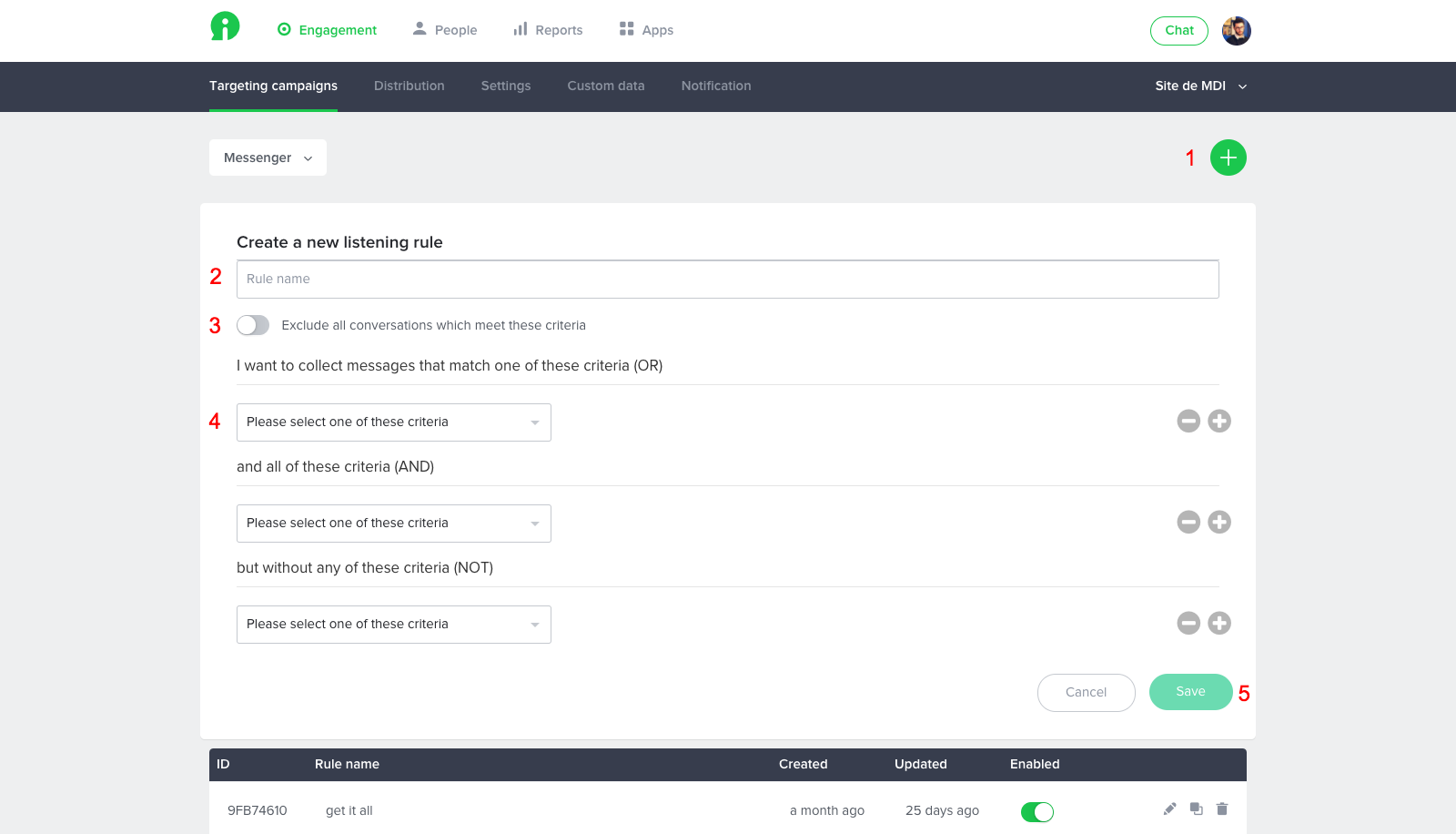 ⚠
If you wish to retrieve all messages, please make sure to use a * in "contains (with wildcards)".
⚠
Since March 4, 2020, on a decision of Facebook, it is no longer possible to respond to visitors whose last message is more than 24 hours old. Concretely, if the visitor send his last message more than 24 hours ago, the operator can't reply to the visitor by sending a new message (cf screenshot of the operator behaviour attached).