Channel activation
To use the Text Message channel, you should have the channel activated in your iAdvize account. Please contact your CSM if it isn't already done.
Set up the channel
Add your Text Message channel acount directly in the iAdvize administration by this way :
Engagement > Settings > Text Message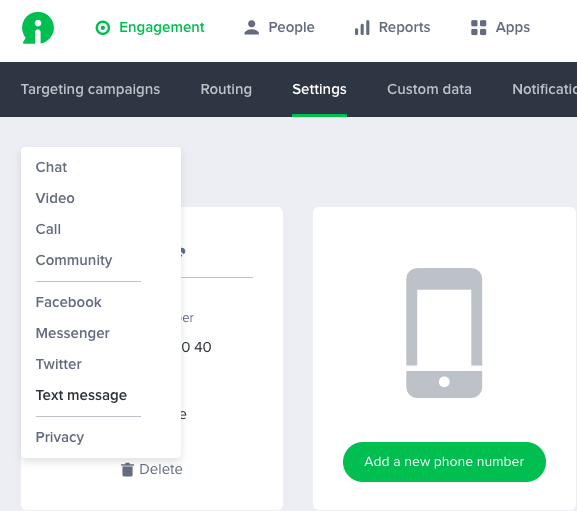 Then click on Add a new phone number. Label for your number and select the country where the number will be use. Then click on Generate a number.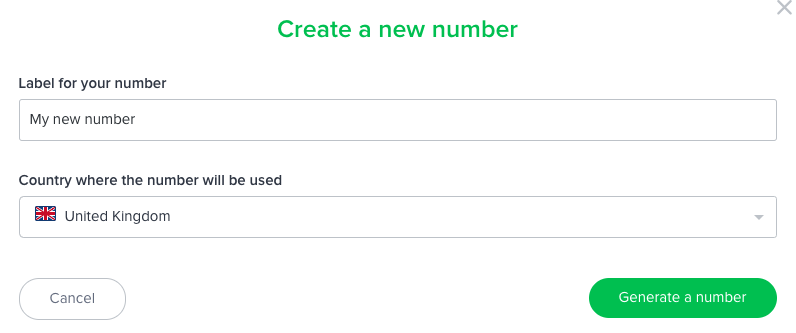 NB : Text Messages must be exchange between visitors and agents from the same country.