1. Channel activation
To use the Text Message channel, you should have the channel activated in your iAdvize account. Please contact your CSM if it isn't already done.
2. Set up the channel
Add your Text Message channel account directly in the iAdvize administration by this way :
Engagement > Settings > Text Message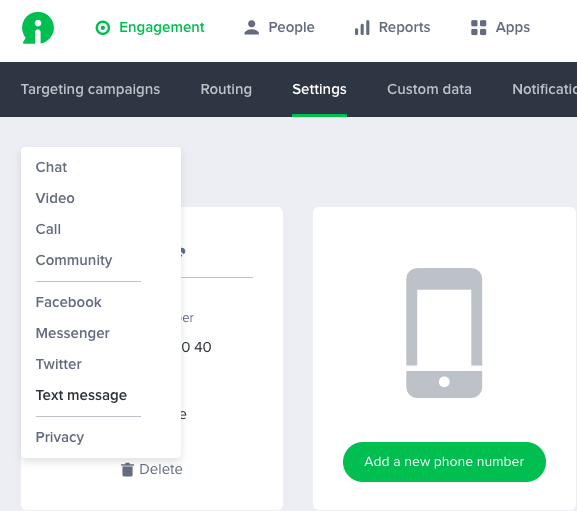 Then click on Add a new phone number. Label for your number and select the country where the number will be use. Then click on Generate a number.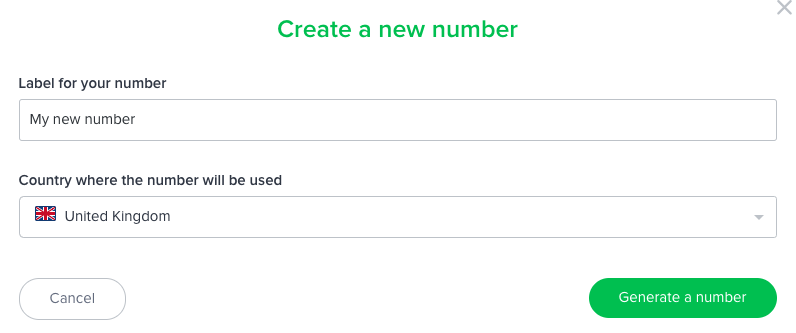 NB : Text Messages must be exchange between visitors and agents from the same country.



3. Create a SMS campaign
To receive SMS conversations, please create a targeting rule, which you can name "SMS". To do this, go to Engagement > Campaigns > Create a targeting campaign.

After naming your campaign, select SMS in Third Party Messaging App.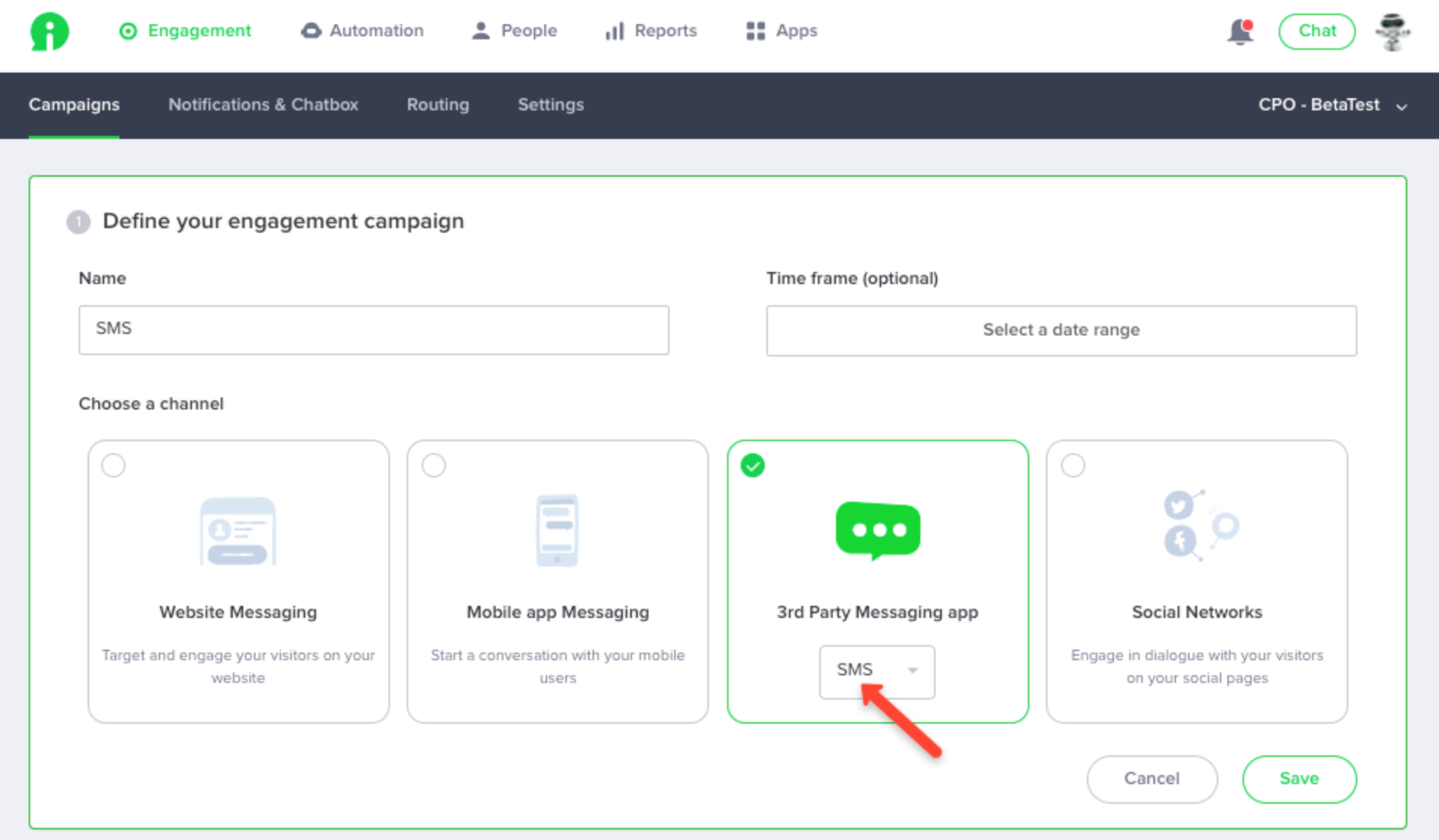 Then, create your targeting rule.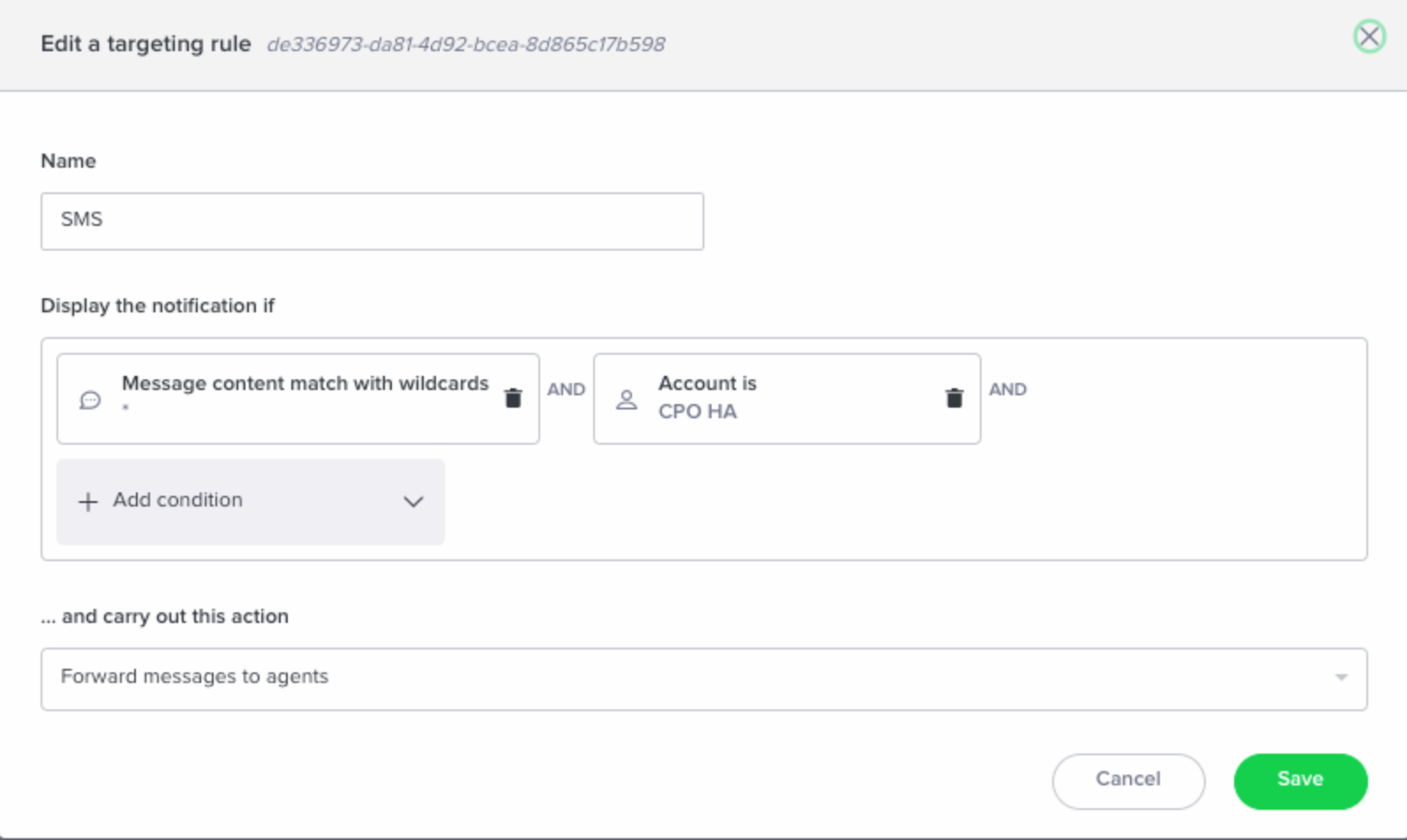 ⚠ If you wish to retrieve all messages, please make sure to use a * in "contains (with wildcards)".
Then include the SMS rule in an existing distribution rule (or create a new one, depending on your needs).


To do so, go to Engagement > Distribution.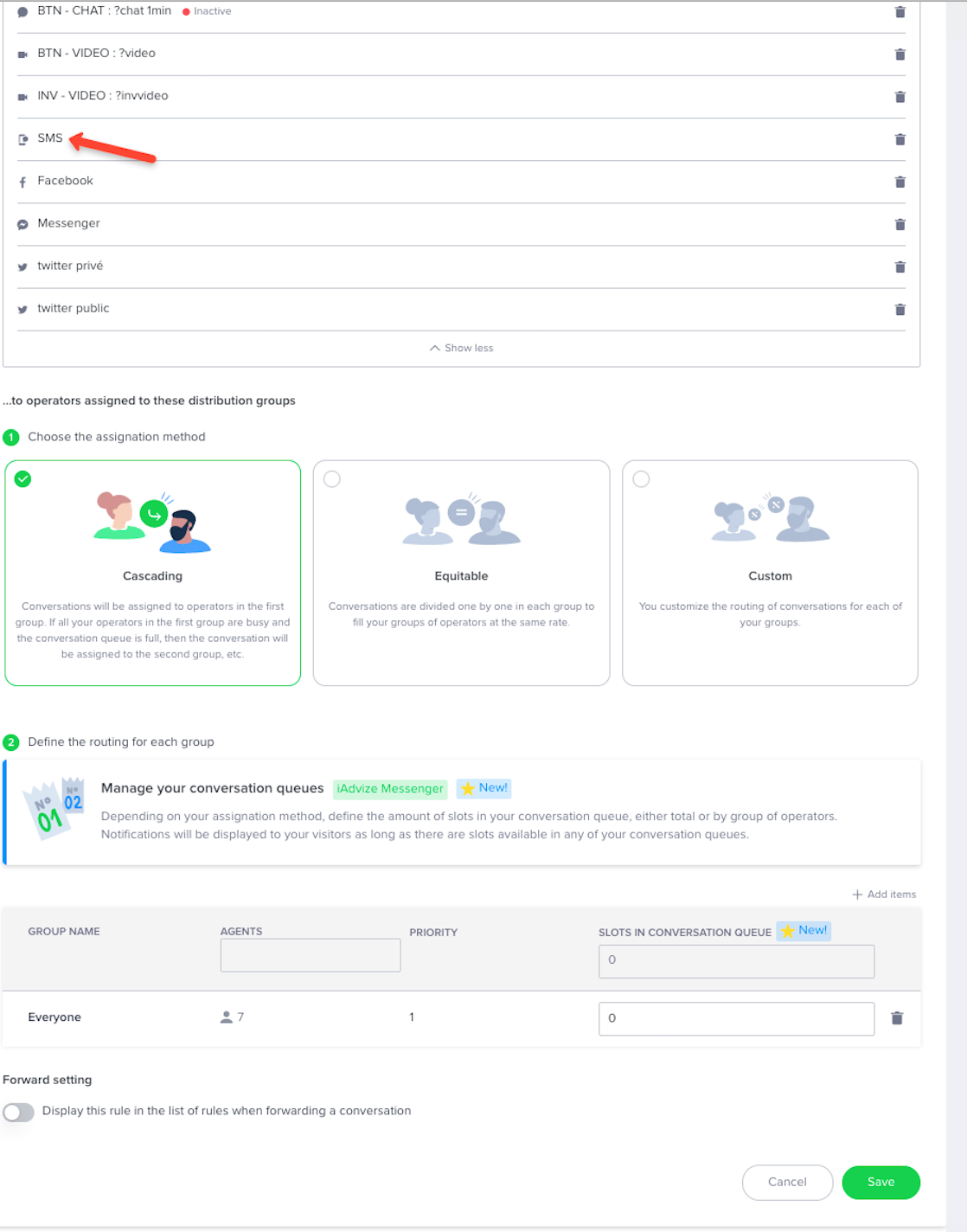 4. Create a notification for SMS
Please consult this article "Create your notifications in the iAdvize platform".