Thanks to the iAdvize Salesforce app, you can connect iAdvize Messenger to your
S
alesforce environment
(
Lightning
)
.


This app allows your agents to
access
the
ir
iAdvize desk
with
in their
S
alesforce environnement through a new tab or the utility ba
r.
With
the SSO authentication, they do not have to use new credentials to log-in to their desk.
All iAdvize
's
desk functionalities
remain
available
within
Salesforce
:
mirroring, management of availability, possibility to transfer a conversation, etc
…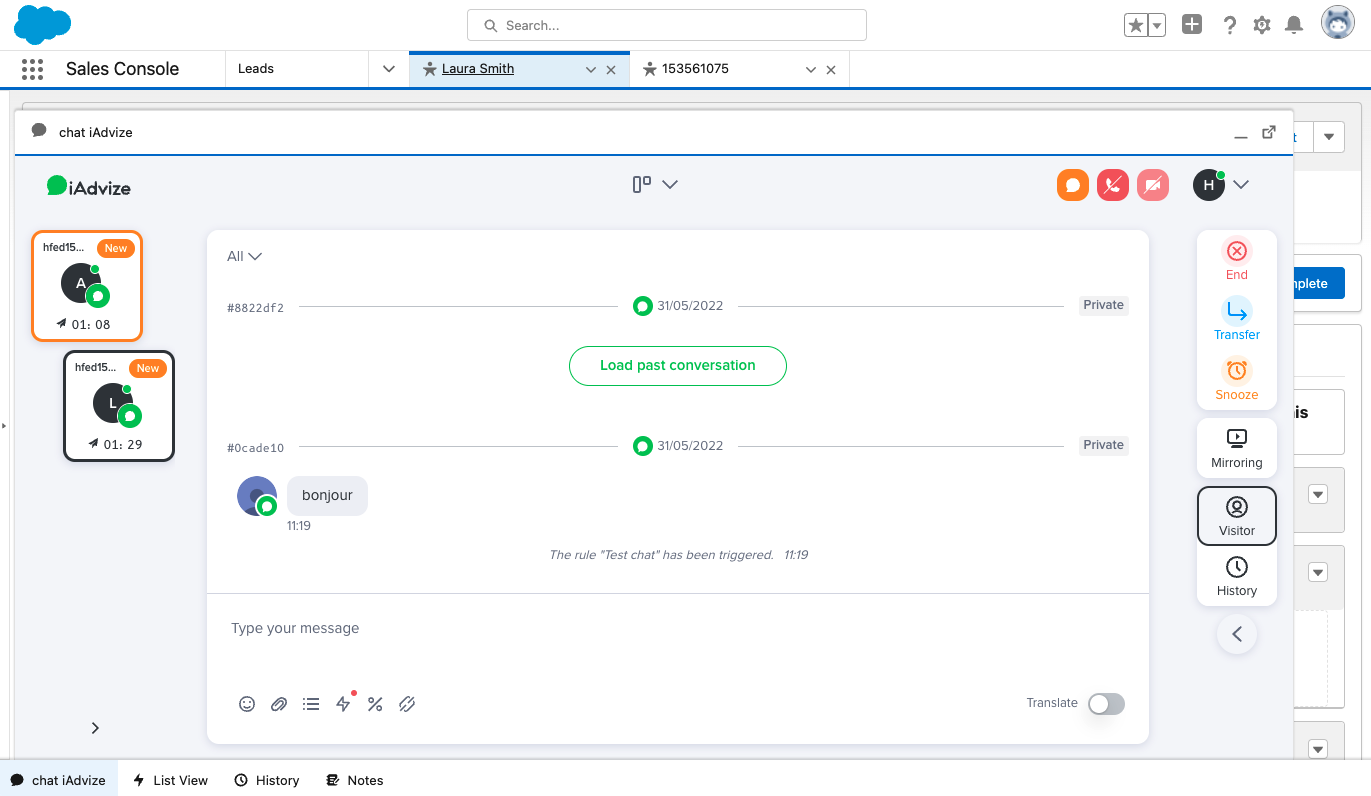 When a
visitor is
identified
by Salesforce
with
his/her
email or client ID, the agent can open
his/her
client profil
e
on the side of the conversation
. It
allows the agent
to
understand the context
of the conversation
and
help
the visitor
better
.
The
Salesforce
client fields
i
n this view
can now be modified.
Y
ou can also use the Salesforce Flow to update the Salesforce client record with the iAdvize customer record, which can be filled during the conversation.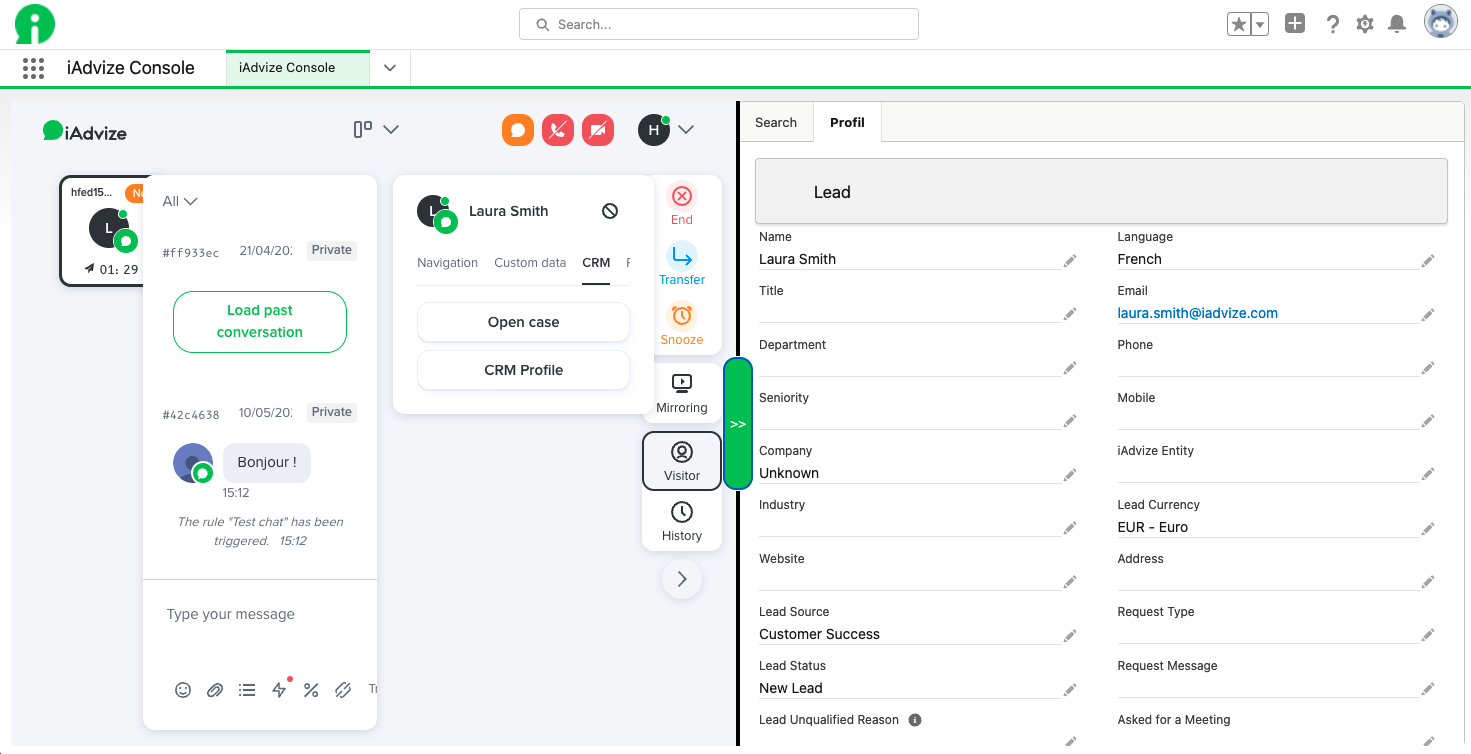 The agent can also open a case during
a
conversation and complete its fields.
Once the case is validated and the conversation
is
over, the Conversation object, created by the app, will be attached to the case
.
T
he conversation transcript, date and time, etc. linked to the case
will be accessible afterwards.
There are more options to open a case:
A

case

can automatically open

at the beginning of a conversation

(

can

be changed

during the conversation)

The

agent

can have a

n option on their closing form to create an automatic case.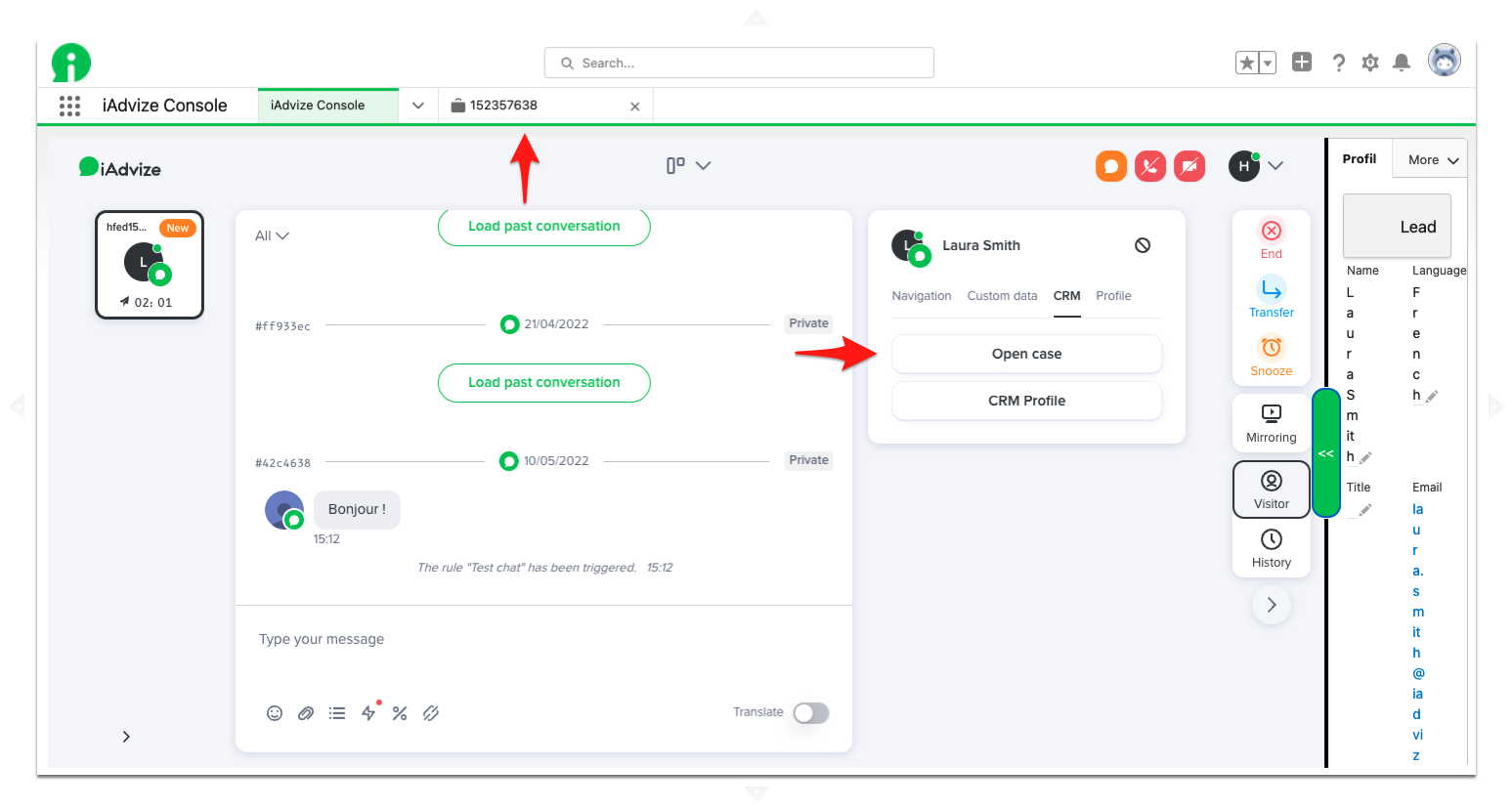 All visitor
s'
conversations are recorded into Salesforce thanks to two new iAdvize objects:
"
Visitor
"
and
"
Conversation
".
These
two
objects
are created at the beginning and
closing
of
each
conversation.
With
the iAdvize
Salesforce
app, you can add these two iAdvize objects to your Contact, Account, Lead or any Custom object of your choice. Through the Salesforce Flow, you can also create a new Contact, Account, Lead or any custom object from a visitor who was not
recorded within
Salesforce prior
to
the iAdvize conversation.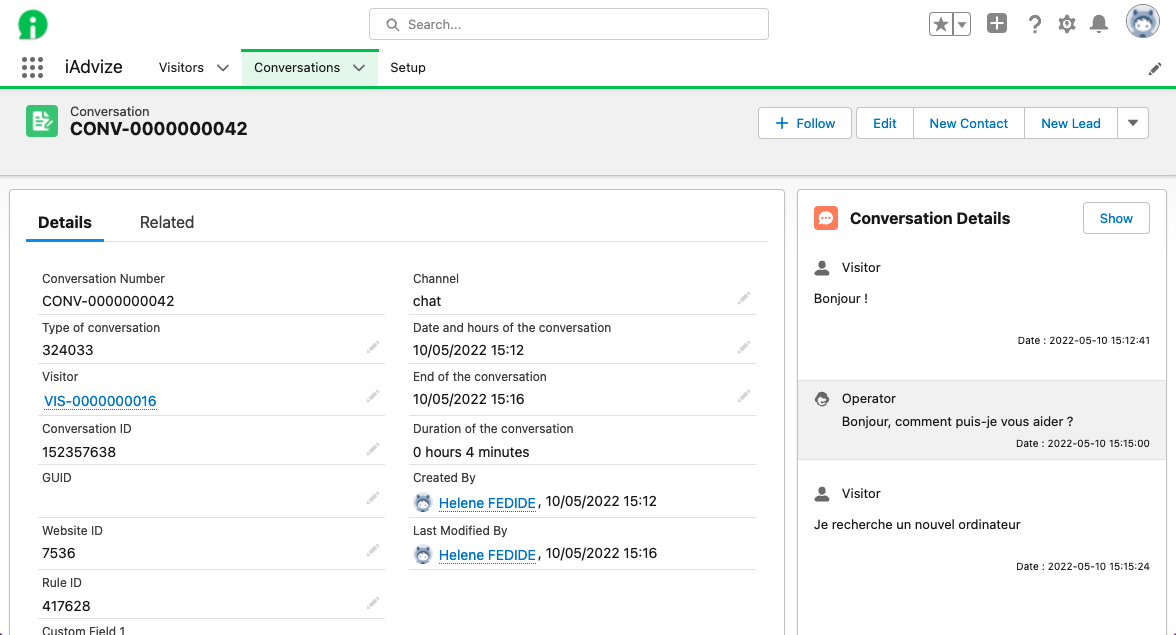 The ibbü experts are unlikely to have access to your Salesforce environment, however all their
"V
isitors
"
and
"C
onversations
"
will be recorded. You can even go further by allowing them to create a case at the end of the conversation and add fields to better classify cases. (Read the specific article about customizing iAdvize settings according to your business needs).



The Salesforce app is easy to install, you can read the Installation Guide and other related article
s
here
.


If you are thinking
about
install
ing
our Salesforce App,
please
contact your Account Manager or CSM.