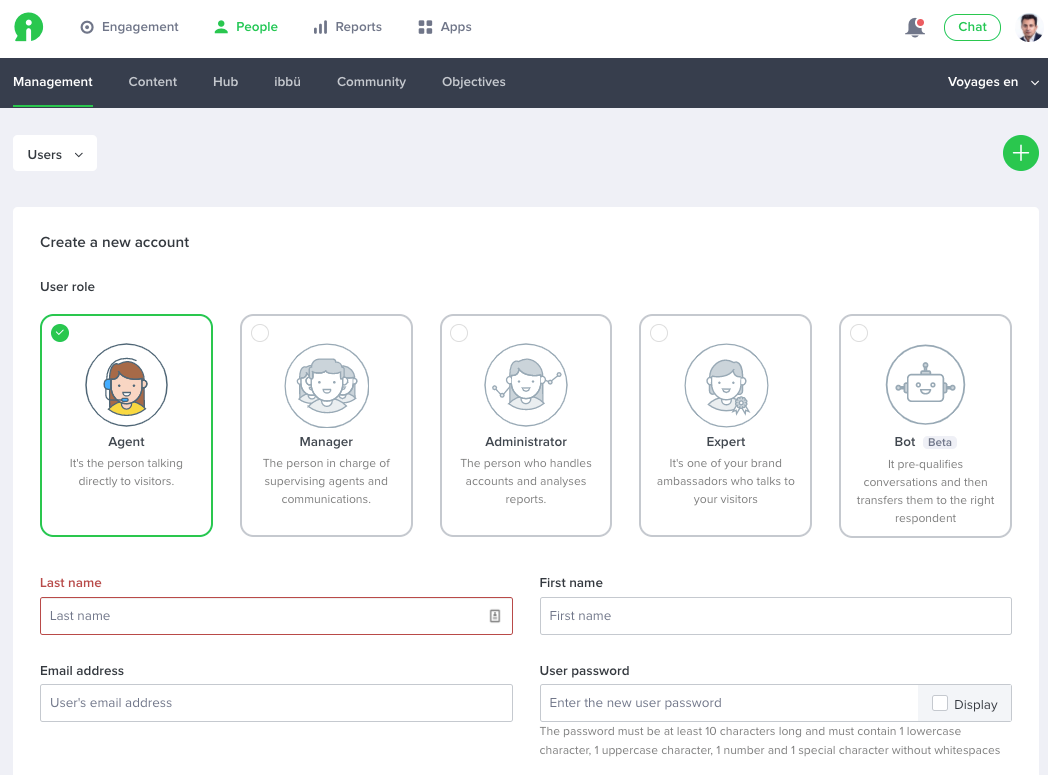 The "communication" part defines how your user will interact with visitors: pseudonym, avatar, and communication channel.


Select only the chat, and give them between 2 and 3 conversations to handle simultaneously

In the "expertise" section, select the project (= your site) to allow your agent to chat on it.





In the "localisation" section, select their mother tongue as the main language, and the right time zone, then save.

Repeat as many times as you need agents.

More details on user accounts in this article.