You successfully installed the iAdvize tag, customized your notifications and your chatbox, created your user accounts, trained your teams, set up your engagement and routing strategy… Congratulations!!! You've reached the last step of the iAdvize deployement: all there is left to do is to try and launch iAdvize!



Last step: Test and go live!
As long as your campaign is inactive, you can't engage any visitor - which is very good, since you'd better make sure that everything works as it should before the big launch!


1. Test iAdvize on your website
NB : In order to try iAdvize without visitors bumping into notifications "for real" on your site, we advise that you create a test environment on your site: it's simple and fairly easy.
A) Check your user account


First, have a look at your account settings to make sure that you can receive messages:
click on your avatar, then on

"my

account"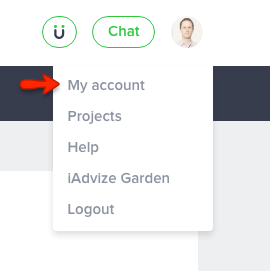 Allow for 2 simultaneous conversations

Check your pseudo

Make sure that your website is listed


B) Create a test campaign


You already created one, or several campaigns for your engagement strategy - it's time to quickly create a new one
(it's
much quicker the second time!) to carry the test safely. Here's a
step-by-step guide
.



C) Carry your test


Log into the conversation panel, as well as your website, addinf a ?test at the end of the URL and carry the test, chatting with yourself, as explained in step 4 of the
step-by-step guide
.





Go back to the
"Engagement"
section,
"Campaign"
tab.
Click on the
pencil o
n the right side of your campaign, then
publish it.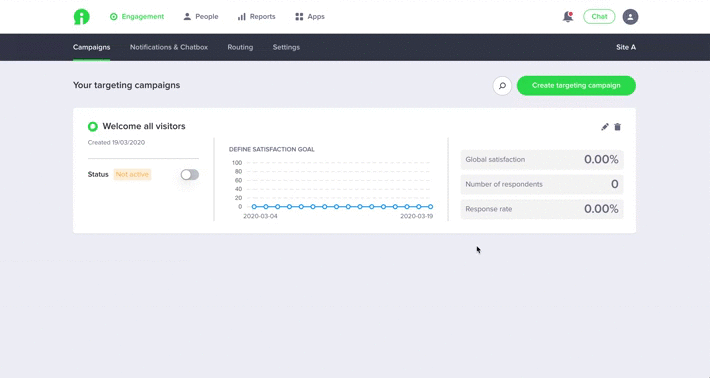 iAdvize is now deployed on your site!


If you actived a short
(3
slots) conversation queue as per our recommendation, notifications will already start appearing on your website.

However, this queue will fill quite quickly, so if you want to engage many visitors on your site, you'll need your respondents to be logged into iAdvize and to be available.




After giving them their ID and password, accompany your agents on iAdvize.


Check that they have been properly trained with ou dedicated webinar. If that is not the case, there is still time for them to participate - they can also check the rest of iAdvize Academy to improve their knowledge.


Finally,
show them how to switch their status to available
so they can start chatting
.


4. Improve your knowledge of iAdvize

You have just deployed a simple, yet very efficient strategy. Congratulations!


But iAdvize holds many other possibilities. You can find out more about them on
iAdvize Academy
, thanks to a
webinar
dedicated to administrators and managers, and to
many e-learning courses
that will tell you everything about your key performance indicators, commercial performance, customer satisfaction, productivity, as well as features such as our bot builder.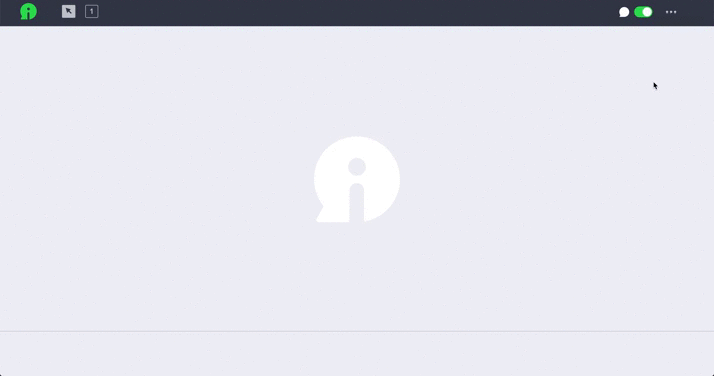 More details on iAdvize Academy in
this article.
If you wish to increase your answering capacity, we designed an article as a sequel to this one
to help you to
install conversation queues
, in order to handle conversations asynchronously, in only 2 easy steps!
Congratulations
on
your first iAdvize deployment
!
We wish you
a nice journey with iAdvize