This article intends to provide a clear overview of how professional agents can handle asynchronous conversations from the iAdvize conversation panel.
1/ How can I tell if a conversation is asynchronous?
If you see the "It's an asynchronous conversation" banner at the top of your chat box, you are handling an asynchronous conversation.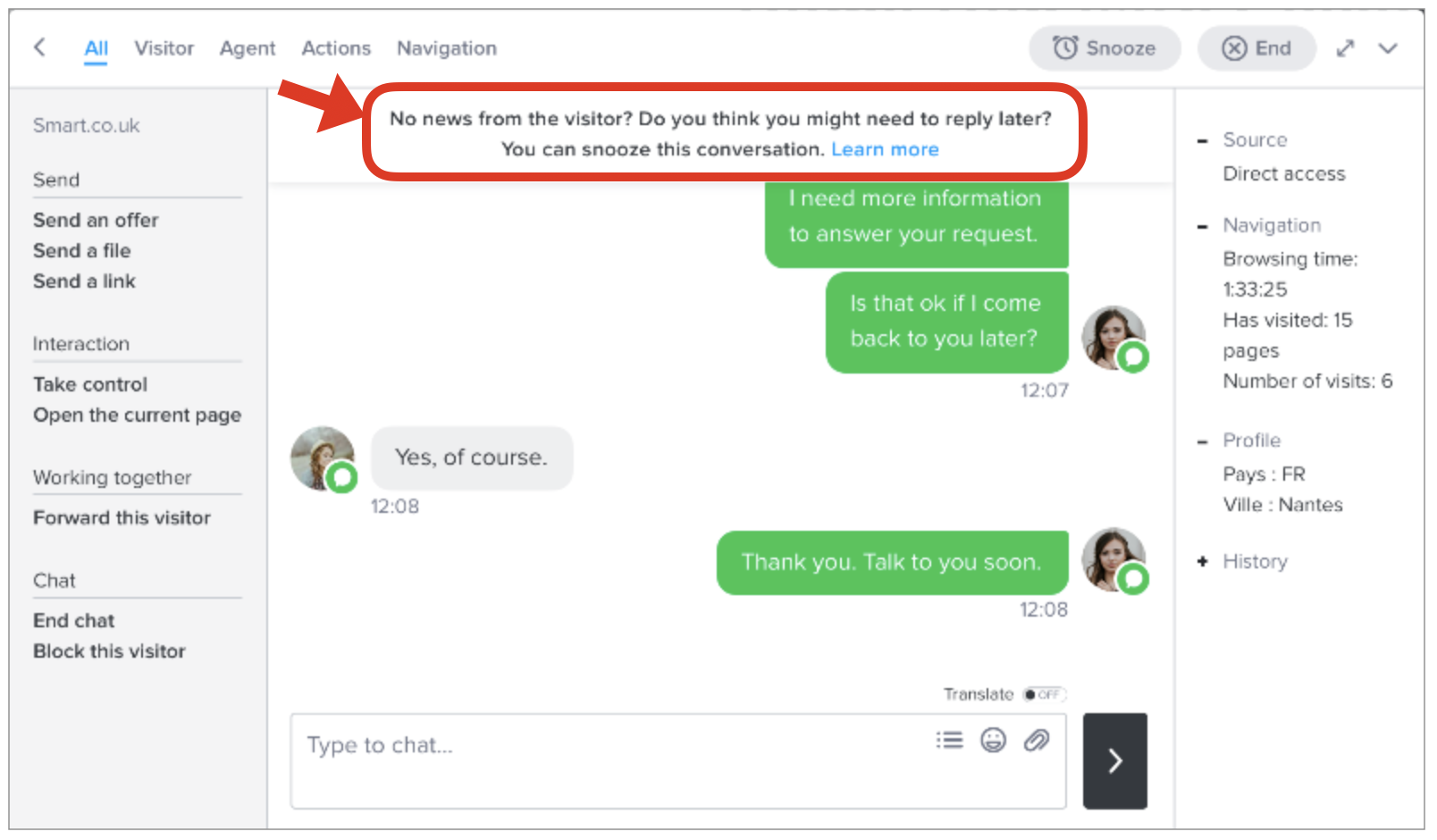 By clicking on the "More info" link, you will see an explanation panel appear that will help you better understand the specificities of asynchronous messaging.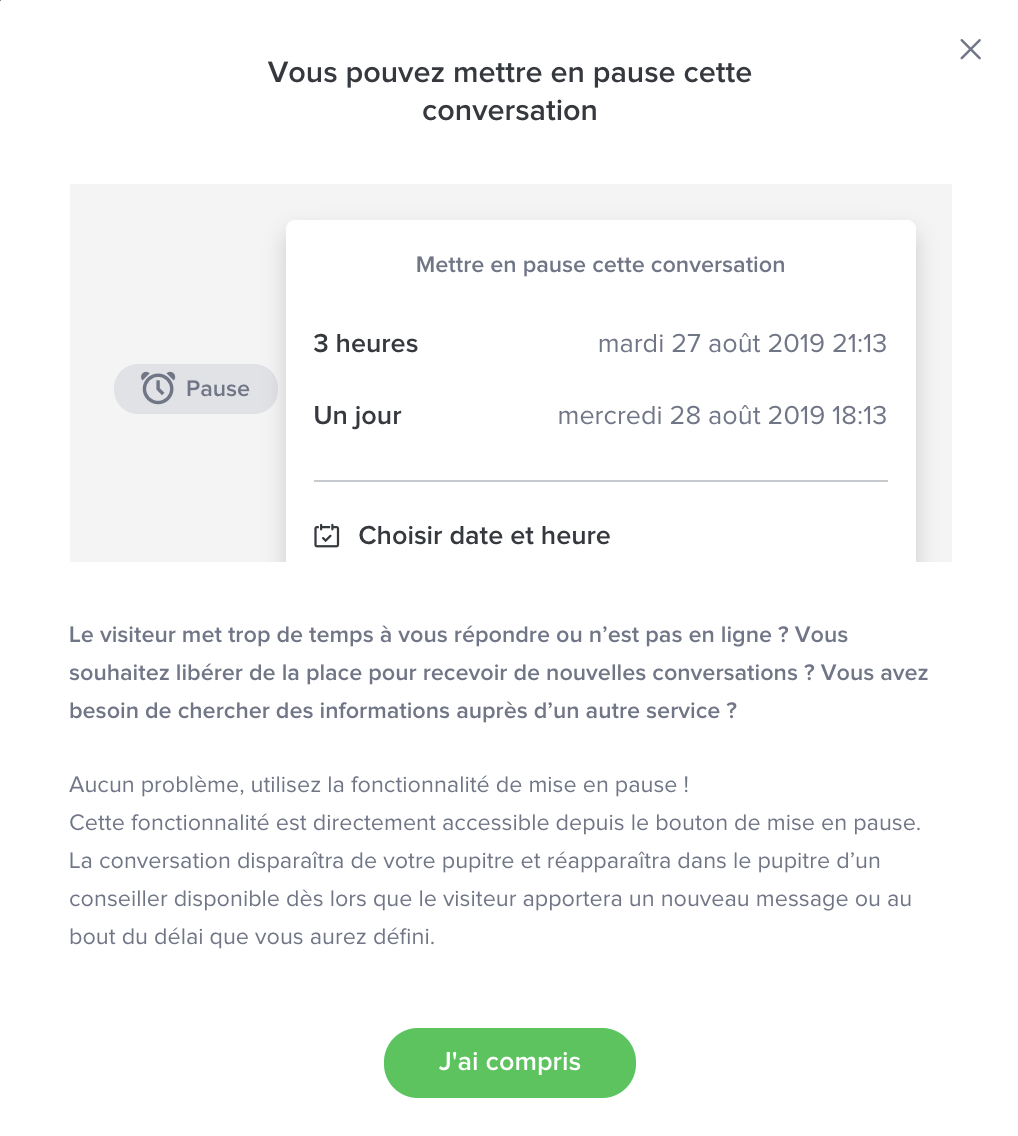 2/ Which features can I use when handling asynchronous conversations?
You can:
Use canned answers
Block tricky visitors
Send emojis
Add tags to conversations
Send attachments
Send offers and links
Use the Mirroring feature (and see in real-time the online browsing behavior of your website visitor) if the visitor is online, i.e. if the visitor is browsing the brand website
3/ How are availability slots dedicated to asynchronous messaging managed?
You handle asynchronous conversations by using the same availability slots you already use for real-time conversations.
In other words, if you can receive up to 3 chat conversations, you will receive a limit of 3 chat conversations that will be either synchronous or asynchronous chats.
4/ What makes asynchronous messaging different from instant messaging?
Visitors can start a conversation even if no agents are available to answer in real-time.
Immediately after sending their message, they will receive the following automatic message:
As soon as agents are available to handle a new conversation, it will appear on an agent's conversation panel and be answered.
In this case, there are two possibilities:
Visitors are still on the website (green dot). You can have a real-time conversation.

Visitors have left the brand's website (red dot). You can answer their message and they will see your response when they come back to the brand website.

Best practice: when the visitor is offline and an operator has sent the last message, it is unnecessary to wait for an answer from the visitor or leave the conversation open on the conversation panel. In this case, when an operator has sent the last message, it is preferable to snooze the conversation or end it.
Visitors who contact you via asynchronous messaging can leave the brand website before you answer their questions or leave in the middle of a conversation!
Therefore, you have several options:
-3 hours
- 1 day
- a personalised date at the time of your choosing
This action allows you to free a chat slot and handle another conversation.
Please note that:
- If the visitor responds to your last message, the conversation will be reattributed to the first agent available to handle it.
- If the visitor doesn't respond after the X-hour snooze period, the conversation will reappear in the conversation panel of an agent available to restart or definitely end it.
you can wait for the visitor to come back to the website to answer you and leave this conversation open on your conversation panel.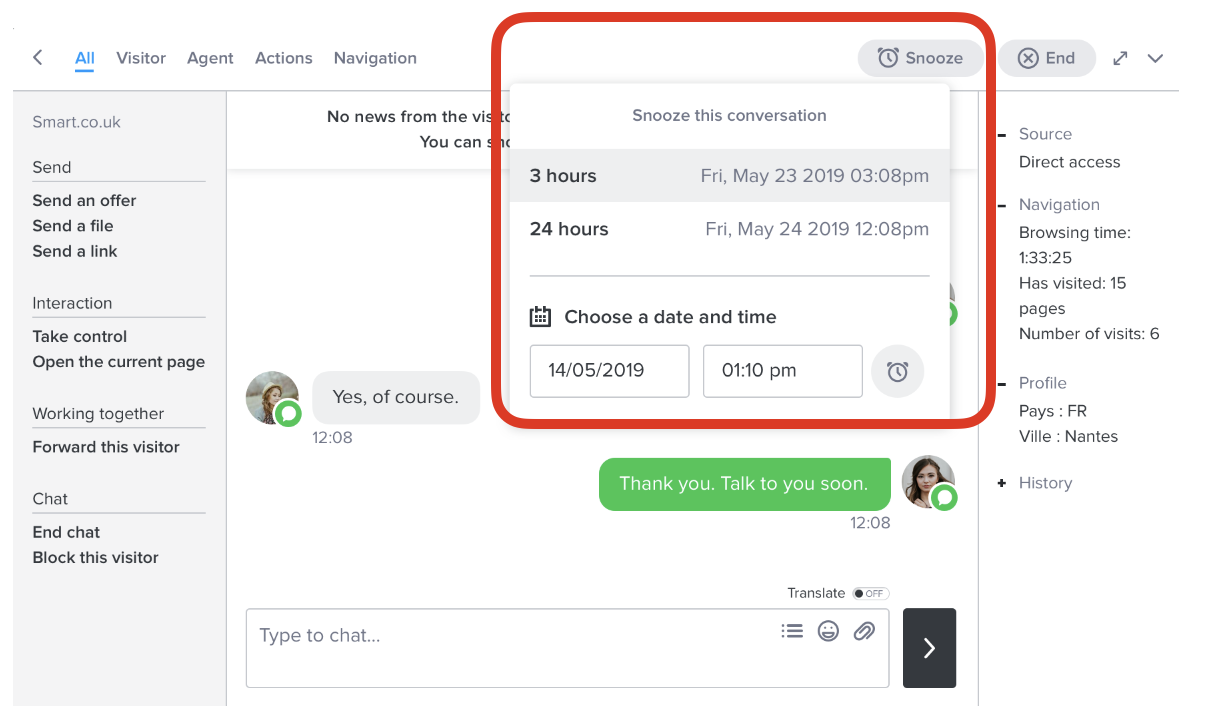 6/ How do I know if the conversation I have received on my conversation panel is a new conversation or if another agent has already started handling it?
You can know if a conversation has previously been handled by one or more agents by seeing the following message in your conversation thread: "Agent X has snoozed this conversation".
You can always read all the previous messages sent during the conversation and easily identify the agents involved by seeing their names displayed when hovering over their avatar.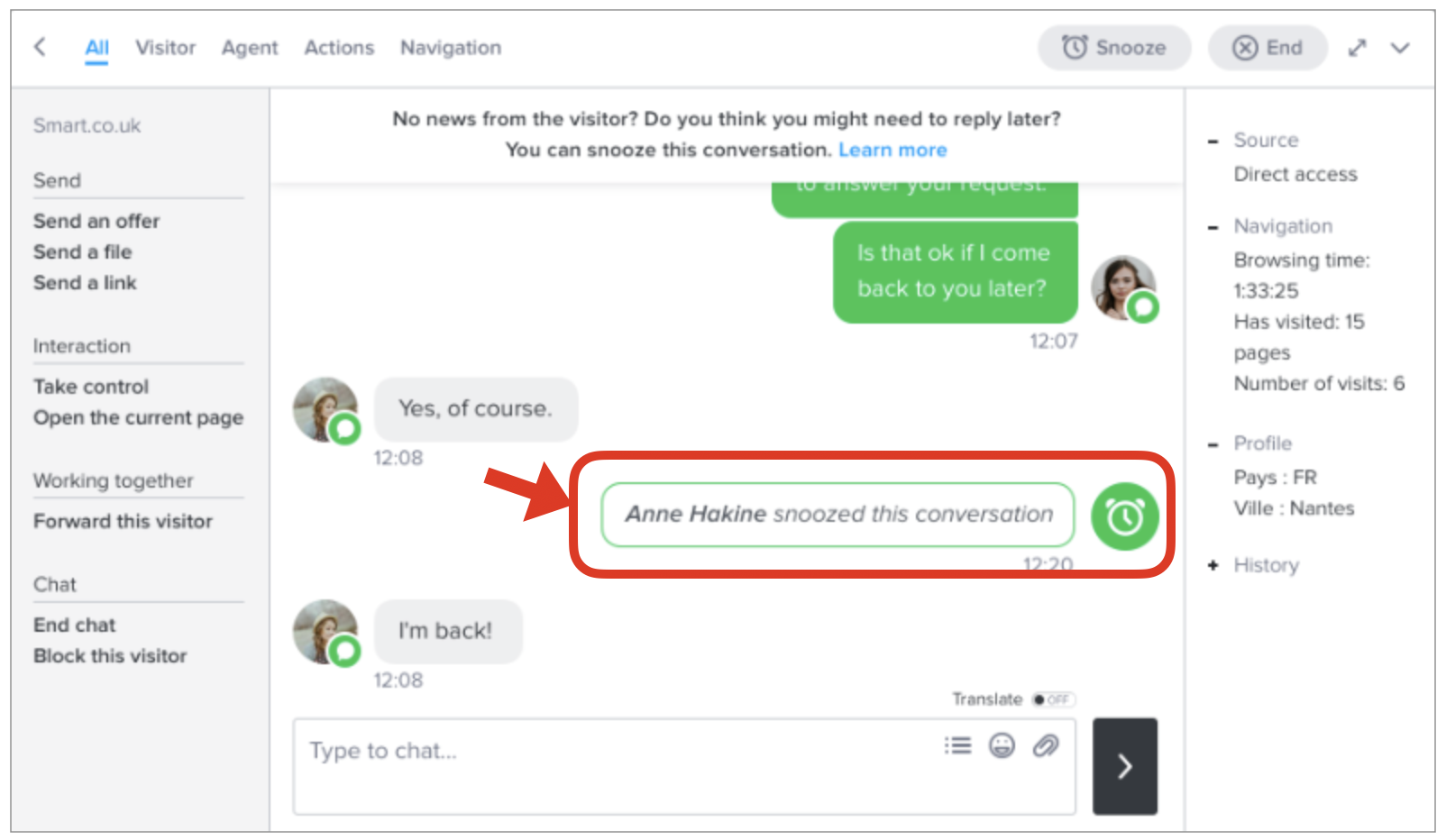 7/ What happens if visitors don't respond to the last messages I have sent them?
If you think that visitors will no longer respond to your last messages and that the conversation is over, you can definitely close it.
Please note that asynchronous conversations are never automatically closed.
8/
After selecting the agent to whom you will transfer the conversation, you will be able to add a comment (to give information about the visitor's context, etc.). There is no character limit for these comments.
You can transfer the conversation to an available agent by clicking on the "Forward" button. If agents are busy at the moment, you can still transfer them the conversation by clicking on the "Forward anyway" button.