I don't receive Messenger and/or Facebook messages on my agent panel (my picking list), however everything is well configured. The listening and distribution rules are well configured.
1. Have you properly connected your Facebook / Messenger page to iAdvize?
Go to the "Engagement" section and then "Settings". Select the Messenger and/or Facebook channel and check that your page is connected.
Note that it is necessary that the person in charge of the procedure has the Administrator status of the Facebook page and is connected to it. An authorization will be required to access the pages.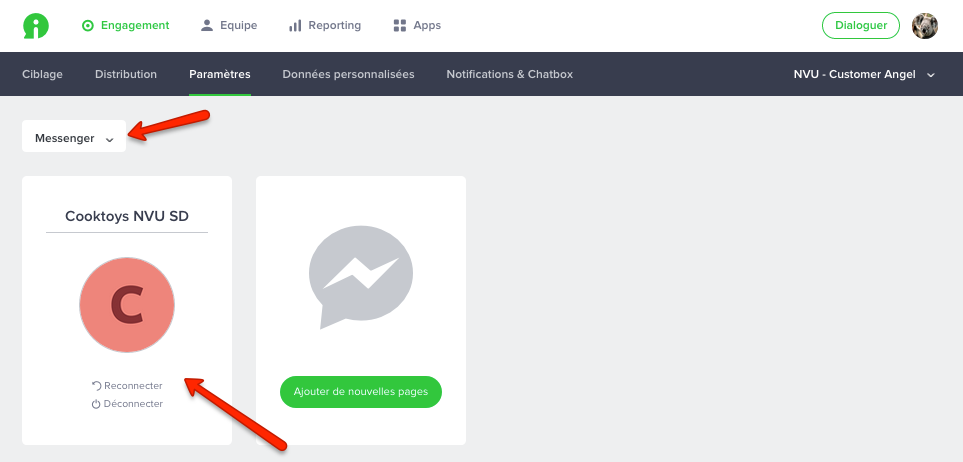 2. Have you checked that the iAdvize App is connected to Facebook?
Go to the "settings" of the Facebook page concerned. Then click on "Messenger Platform".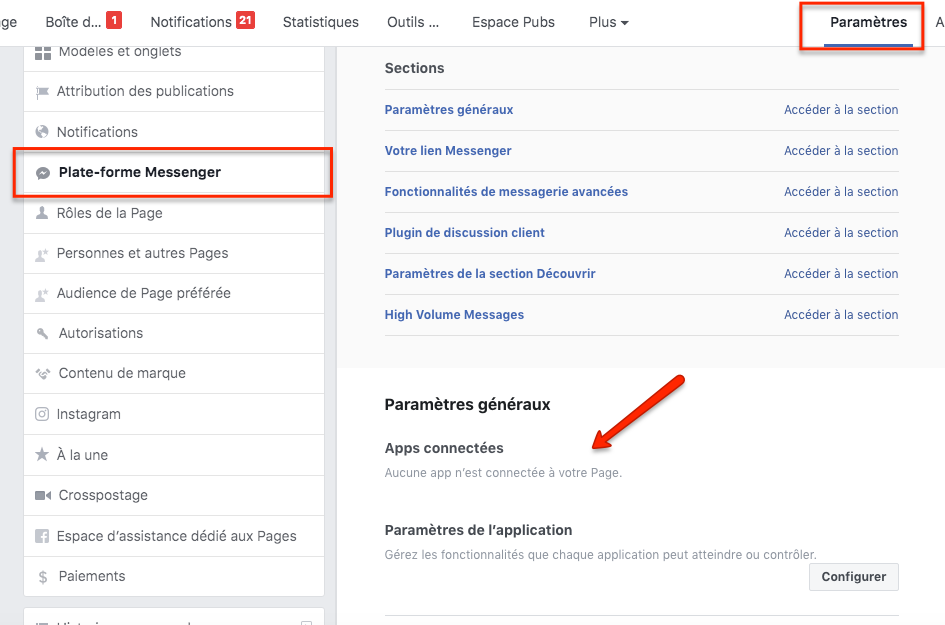 If the application is properly connected, you should see it: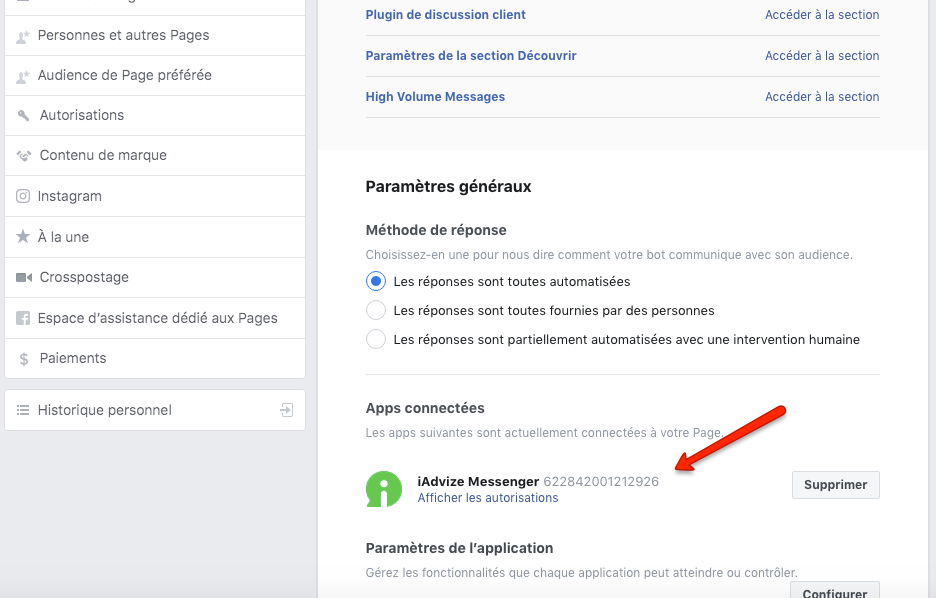 3. Everything is well connected; however, I still don't receive Facebook / Messenger messages. What to do about it?
One last thing to do is to force the removal of the iAdvize application from Facebook, then return to the login step in the iAdvize Administration.
To do this, go to the Facebook page concerned. Click on "Settings":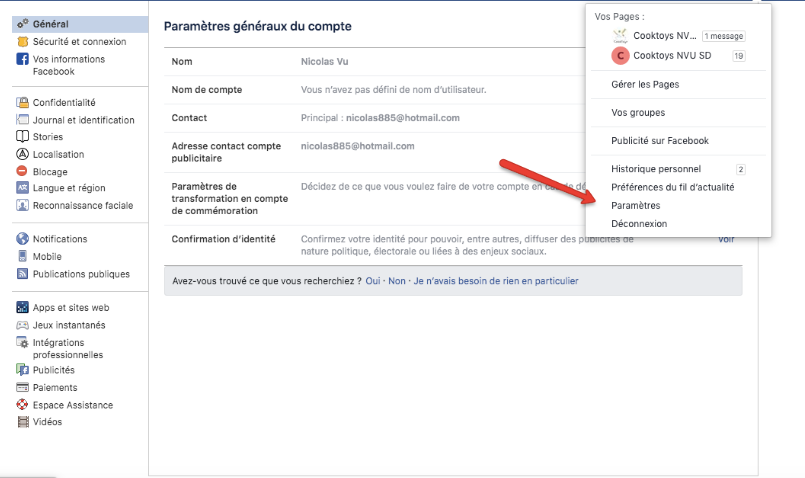 Then on Professional integrations: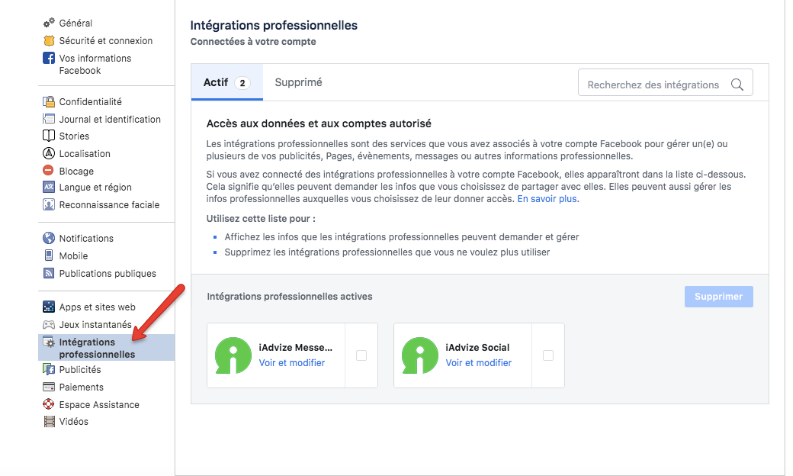 Then select the iAdvize Messenger and Social application, and click Remove.