Go to Engagement > Notification & Chatbox

Add your colours
Choose the font which fits your graphic layout
Choose your chatbox position (how far from your website page borders). You can also customise its position on mobile devices.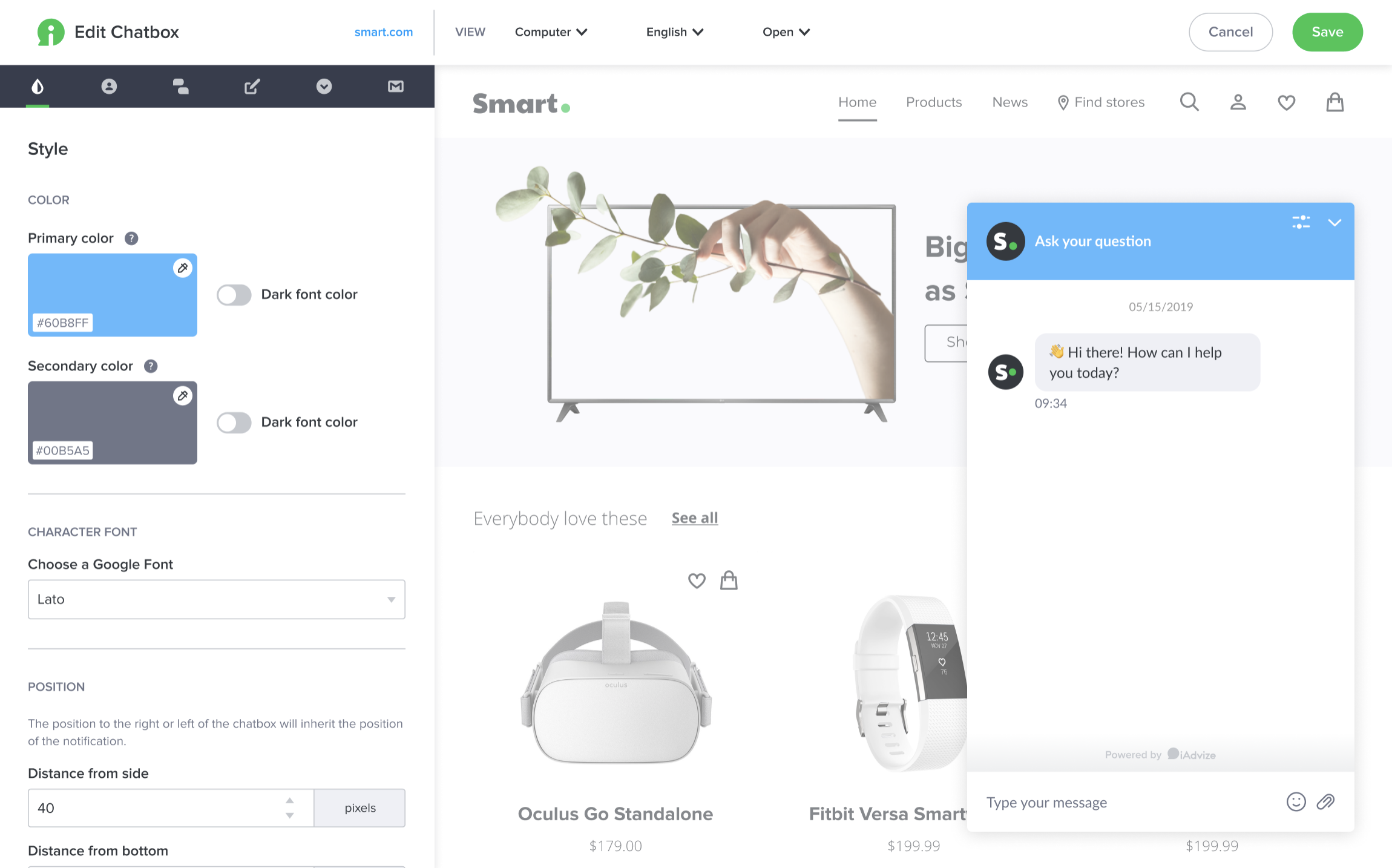 Type in your header wording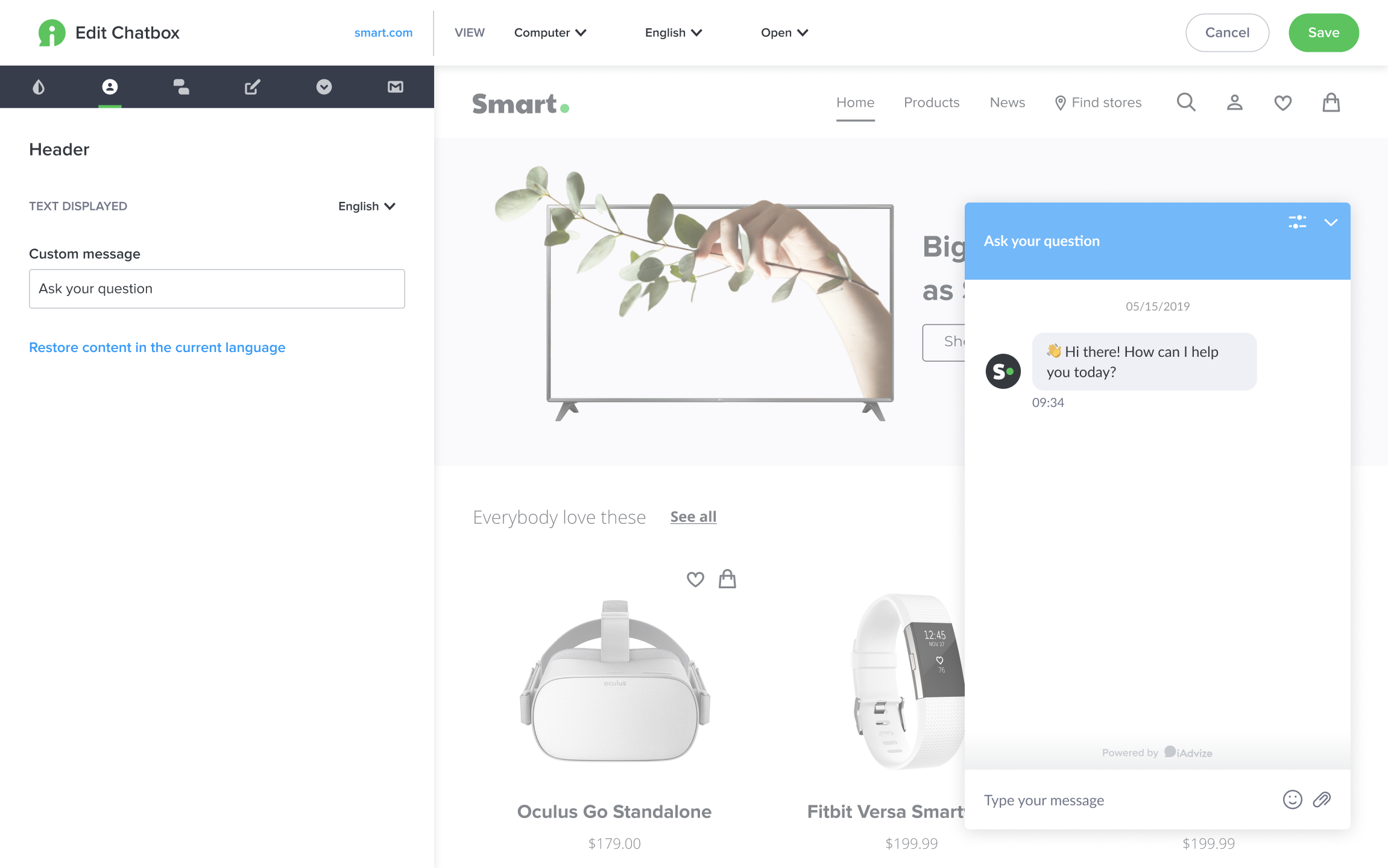 For more details, please read this article.
Enable or disable the display of your agents'/experts' avatar when the chatbox is opened (the one which has been added when their profile has been created). You can also choose a default avatar which will be used for the welcome message only or for the whole conversation thread.
Customise the automatic messages wordings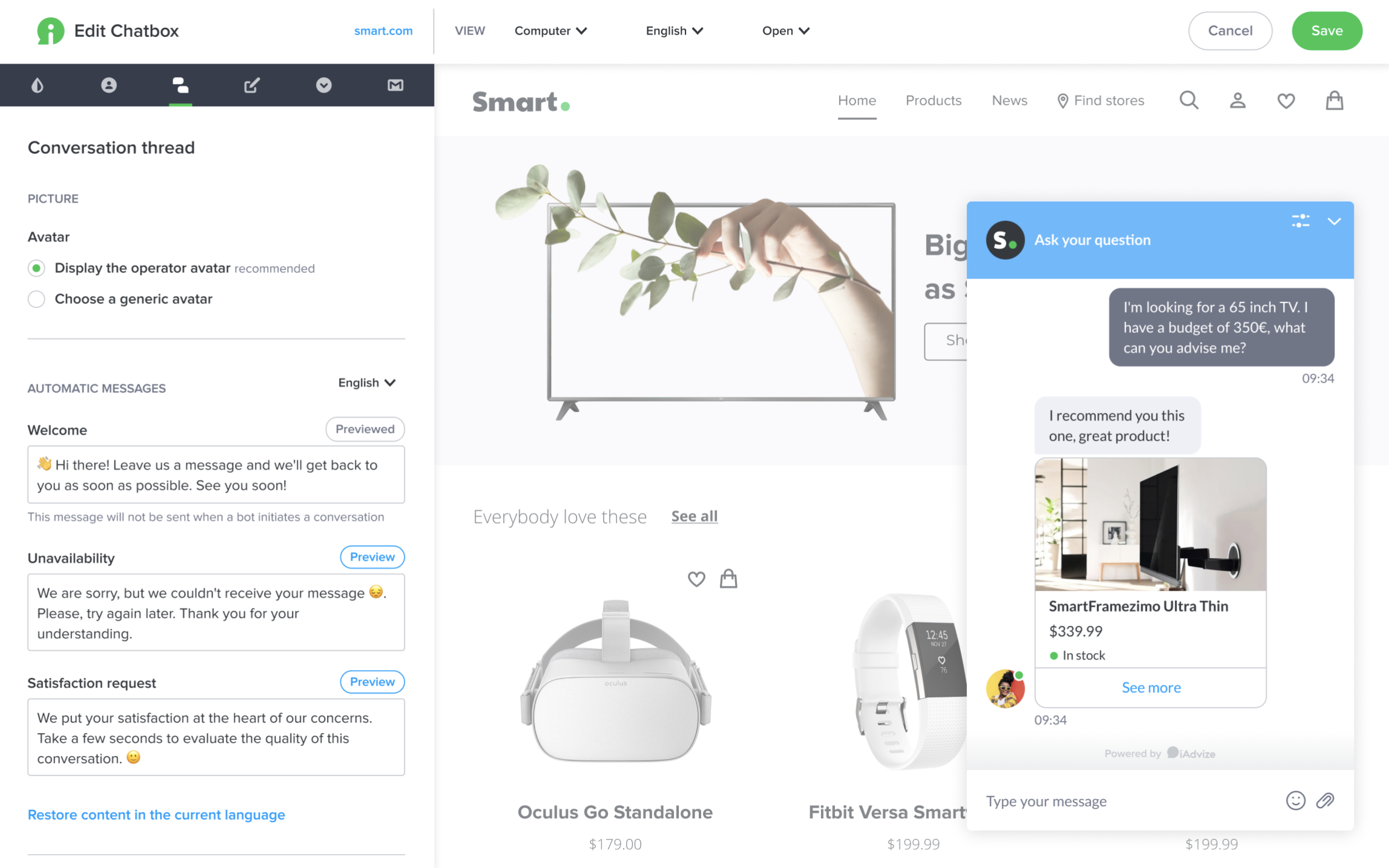 Enable the option which allows visitors to access their conversation history:

Customise the composition box wording which encourages the visitor to send you a message
Enable the option which allows visitors to send images (png, jpg, gif) or PDF documents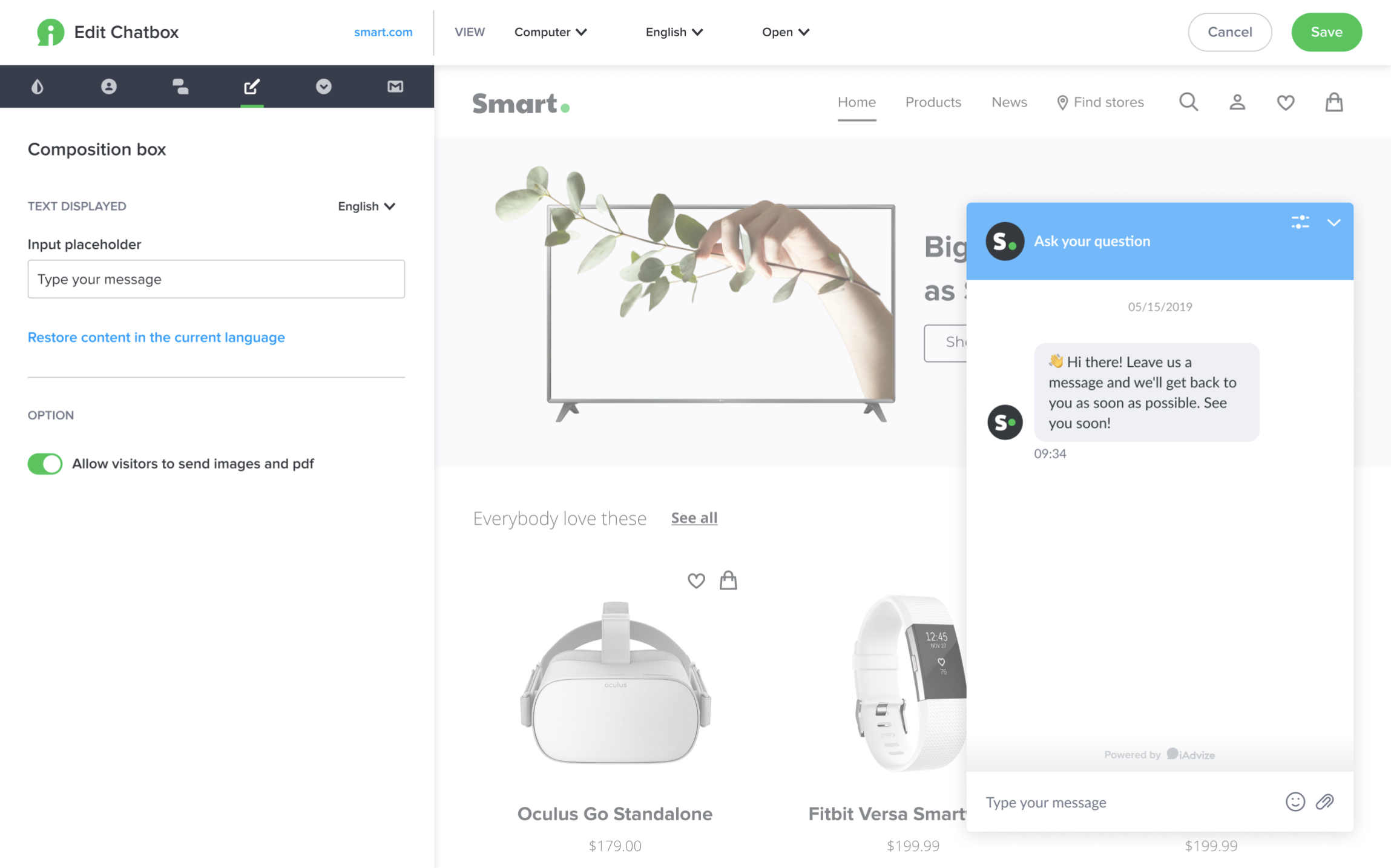 Customise your reduced chatbox icon style and light or dark-coloured effect
Customise your reduced chatbox design (shape and size)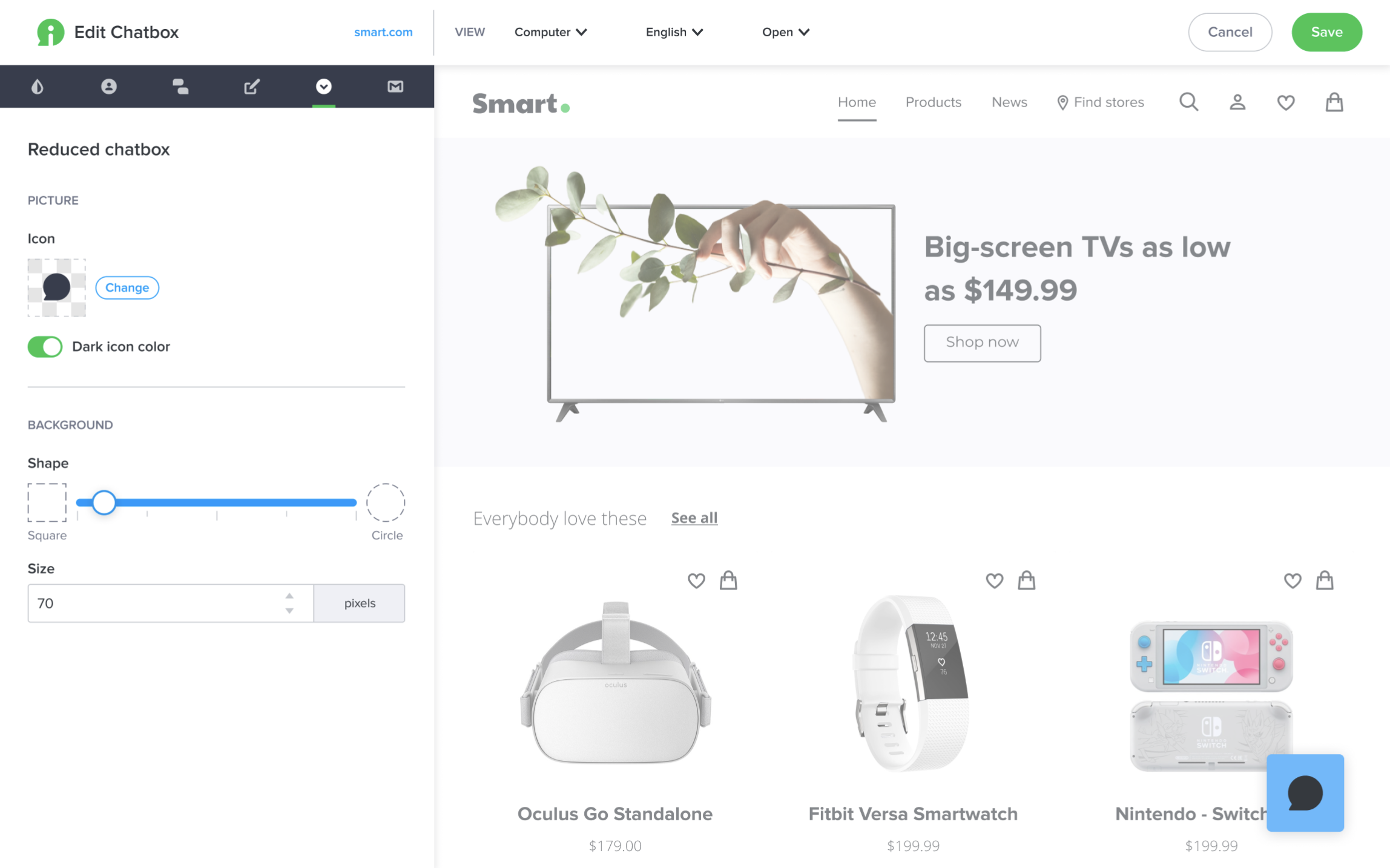 In this area, you can customise the e-mail template which is sent out to visitors when they requested to receive their conversation history or when the agent answered a chat conversation in asynchronous mode.
Fill in your brand name
Upload your logo
Fill in your website URL on which your visitors will be redirected when clicking on the appropriate link in the e-mail. The iAdvize tag must be integrated on this URL.
⚠

Important :
as soon as you save your new messenger, it will be instantly online on your website