Notifications appear on your site or mobile application to engage your visitors in conversation with your respondents. You can configure most of them with the iAdvize notification builder (more details here). This article introduces you to each available template and its usage, and provides you with tips to design notifications that will best engage your visitors.
Different types of notifications
The "classic" notification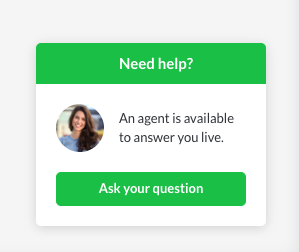 In a nutshell:
this notification is the

simplest

and

most easily readable

, and therefore the most accessible

its compact and contrasting design are

easy to identify

on a site

it provides more space for content

to better describe the experience proposed to visitors

and to underline the benefit it can bring them

it also has the

highest click-through rate!
Usage:
it is best used on the

desktop

version of a site

very

versatile

, it belongs everywhere!

it is however quite

bulky

on mobile
The "messaging" notification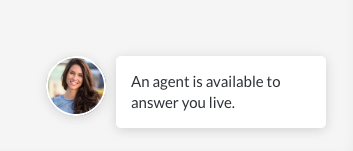 In a nutshell:
this notification adopts the

codes of messaging applications

(WhatsApp, Messenger, etc) with an avatar detached from the frame.

its design is rather

minimal

, and its simpler and more direct message does not include a CTA (Call To Action button)
Usage:
it is more suitable for a

desktop

site

as it is not as explicit as the "classic" notification about the proposed experience, we recommend it to a

younger audience

, more

familiar with the messaging codes

, who will be aware that this button starts a conversation

being more refined, it is better suited to sites

with a simple layout

, on which it can contrast
The "badge" notification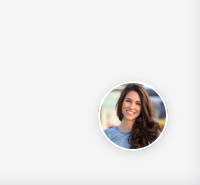 In a nutshell:
this notification

is a simple icon

(you can choose between 6 different pictograms) on a colored circle, or a simple avatar

it is therefore

much more discreet

than notifications including text.

for this reason, it is also

less explicit
Usage:
this notification was designed with

mobile screens

in mind

it can possibly work on a desktop site with a very clean layout

without any message, it is better suited to

an audience already familiar with messaging
The "mini-badge" notification (in beta)
In a nutshell:
this notification is a miniature version of the badge notification, designed to be

as non-intrusive as possible

in visitors' browsing experience, especially on cell phones

to be noticed despite its very small size, the mini-badge is

animated

: it unfolds every 10 seconds to display an avatar and a short message, for a duration of 5 seconds, before folding back.
Usage:
this notification was designed with

mobile screens

in mind

it can possibly work on a desktop site with a very clean layout, but remains

very small

!

we advise you to make sure that it

contrasts

sufficiently with the layout of your site
The invitation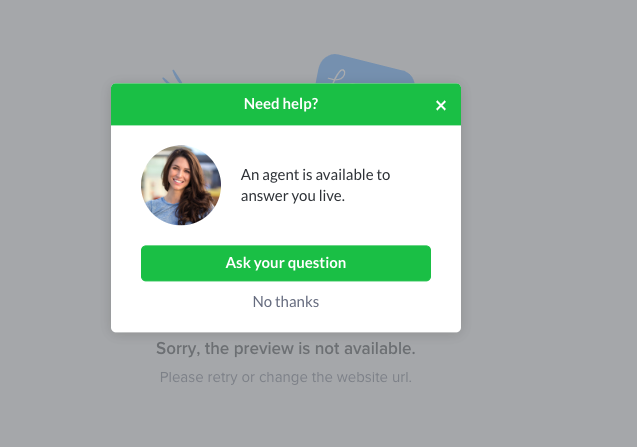 In a nutshell:
the invitation is not a notification in the strict sense of the word, since

it is displayed above your site and momentarily interrupts your visitors' navigation

it is therefore a very visible, but

very intrusive

engagement solution

its display is limited to

one time per visitor session
Usage :
the invitations less and less relevant, because

visitors don't like to be bothered while browsing

nevertheless you can use it

to engage the most fragile visitors

: abandonment of a quote, of the engagement funnel, etc.
The custom button
In a nutshell:
Usage:
the custom button is perfect if you want to offer conversations to your visitors

discreetly

, in addition to the information available on your pages: as it is part of the page,

it does not interfere with navigation

on the other hand, for the same reason, it is less noticed by visitors and

its click rate can be very low

. We recommend

combining its use with a real notification

to engage visitors in two different ways.

it is also very well suited to

mobile

for a perfect adaptation to the layout and navigation on a small screen
Our design tips
Anatomy of a notification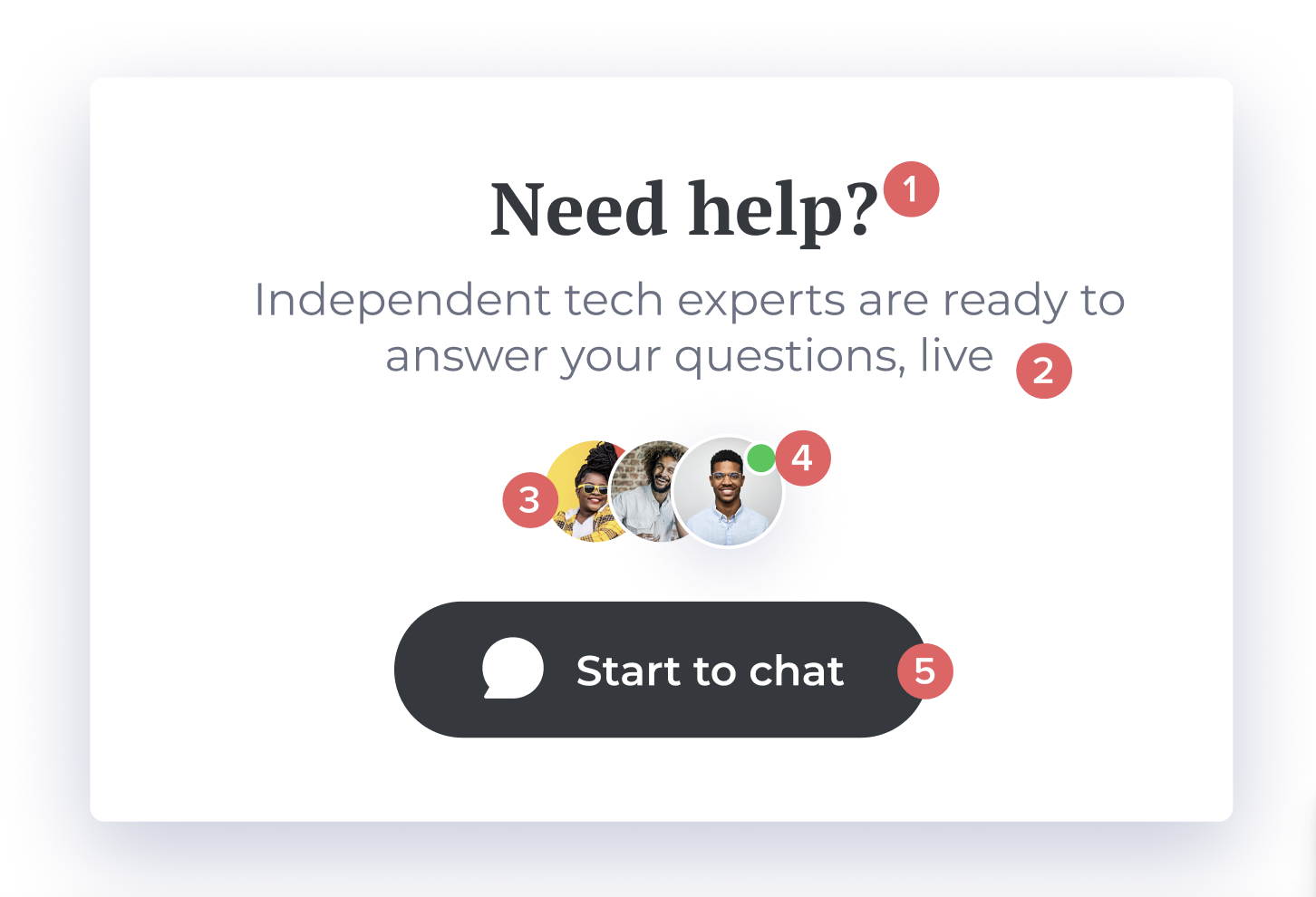 1. header
2. text content
3. avatars
4. status display
5. CTA button
Design
we advise you to use a font and a color chart

similar to those of your website

: your visitors must be able to understand that

you offer them a service

and not an advertisement for another brand

however, make sure they remain visible within the page and

stand out

enough to be seen by visitors who need help
Avatar
iAdvize offers a default choice of avatars from stock photos that are quite versatile and qualitative, but visitors may have already seen them on other sites and

might doubt their authenticity

the best thing is to use

a photo from your brand universe

(for example, a salesperson or an agent wearing your store's outfit) which will characterize your agents and reassure your visitors

it's even better if you can choose

an avatar adapted to the product category

your visitors are looking at (for example, a handywoman in the DIY department or a gardener in the garden department).

you can also use

several avatars

to suggest that several different people are likely to respond to your visitors

conversely, if you use a

bot

,

avoid giving it a human avatar

so that your visitors are not disappointed when they discover its true nature
Messages
the header of your notification is your "hook": you can use a dynamic and friendly sentence to

attract the attention of your visitors

(e.g.: "need help?" "hello, can we help you?")

in the content, you have a little more space to

specify the proposed experience

(e.g.: "we help you finalize your order", "talk to an expert in the surfing department", "our salespeople advise you on video from the store"), or even to

underline the benefit

(e.g.: "our agents advise you live", "experts in our surfing department are here for you")

the Call To Action (CTA) button should include

an action verb

, either very brief (e.g. "chat"), or as explicit as possible if you offer an unusual experience (e.g. "chat in video")

visitors like to know what to expect! So we recommend you be

as transparent as possible

about the experience you offer them: are the respondents live, which is very appreciated, or is there a waiting time (e.g.: "our agents will answer you in a few minutes")? Is it an agent who will answer them directly, or a bot that can hand off to a human? Will your visitors have to show their face, or can they cut their camera?

you can also take advantage of the notification builder to

contextualize your messages according to your campaigns and your visitors' needs

. For example, a "what are you looking for?" on a category page, and rather a "need help?" on pages of the purchase funnel where your customers may encounter technical difficulties.
Special case: on mobile
When visitors use the mobile version of your site, they are often in a hurry, and always on a smaller screen.
your notifications must therefore be present for those who would appreciate help, but be

as unobtrusive as possible

in the navigation of your visitors.

for this, we recommend the

badge

, whose small size is well suited to mobile navigation

the

mini-badge

, which is the smallest notification, is also adapted to mobile. Floating and animated, it will still be visible to your visitors, and will benefit from a higher click rate.

we also recommend the

custom button

: as it is directly integrated in the pages of your site, it is very discreet (which means it has a low click rate) but offers a smooth experience to your visitors.