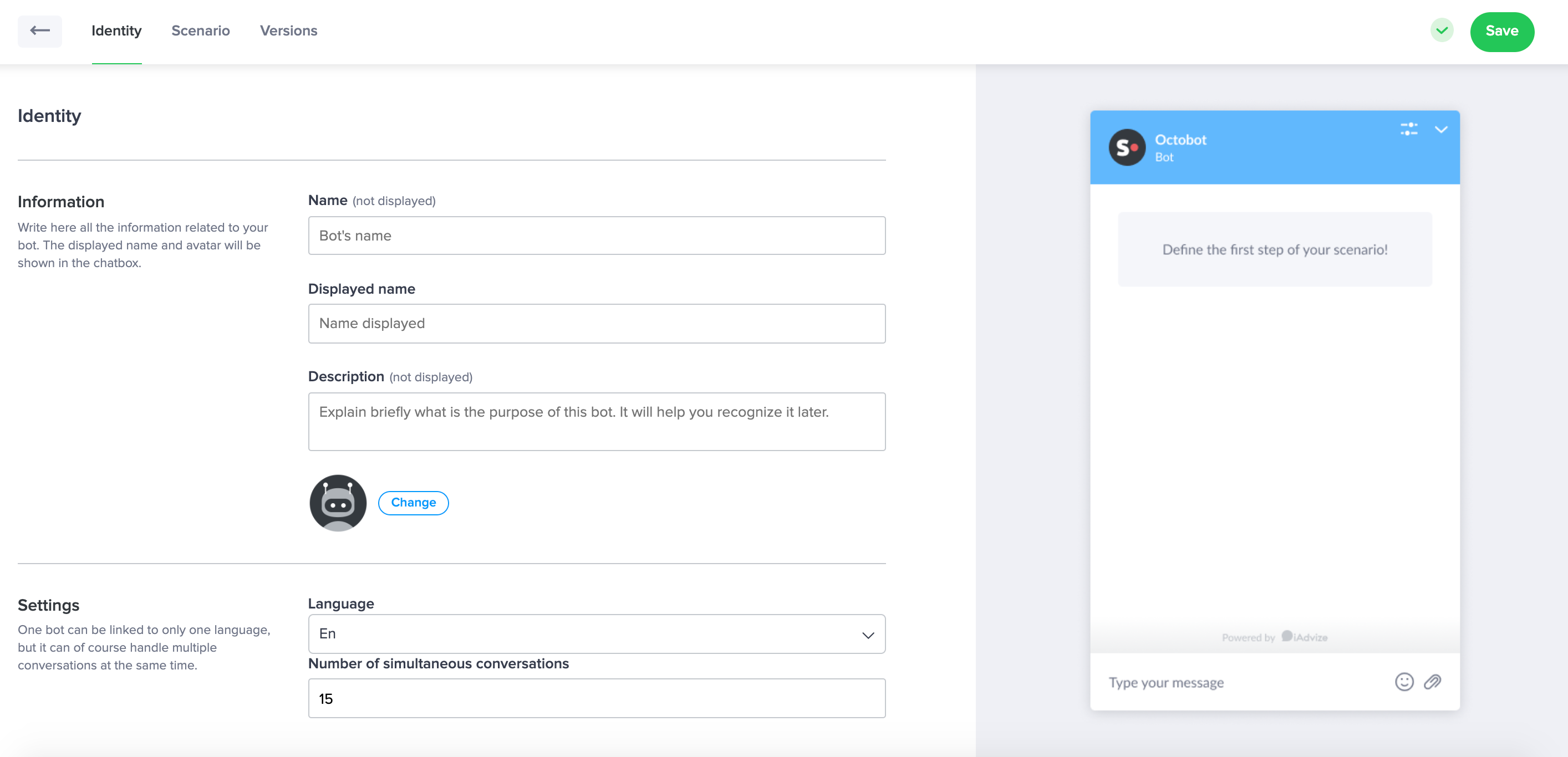 A. Select your type of message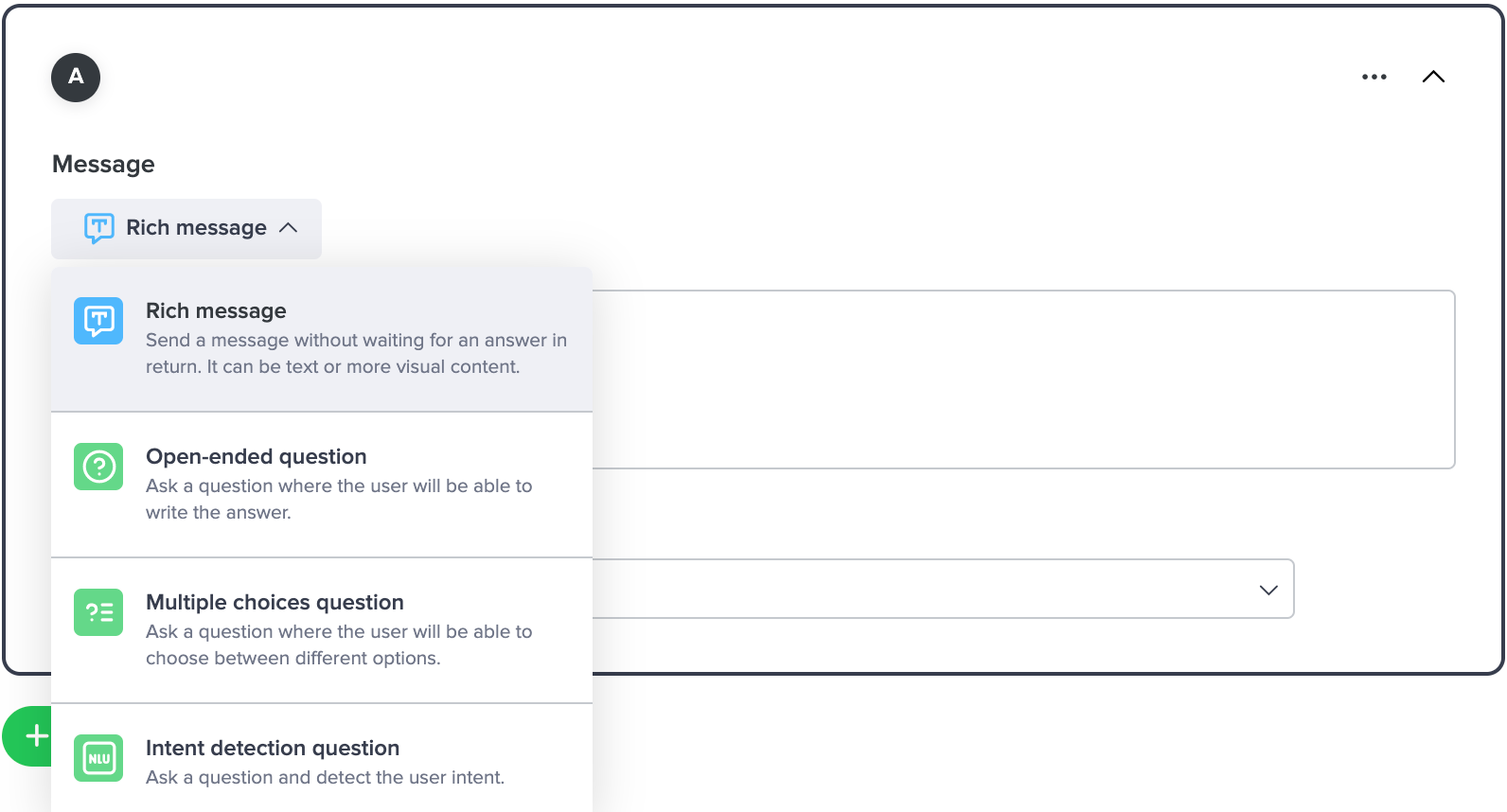 This card also allows you to add a hypertext link by clicking on the icon

You must enter a message before validating the card, otherwise the scenario will not be saved.


NB : Rich contents* include attached videos, images, carousel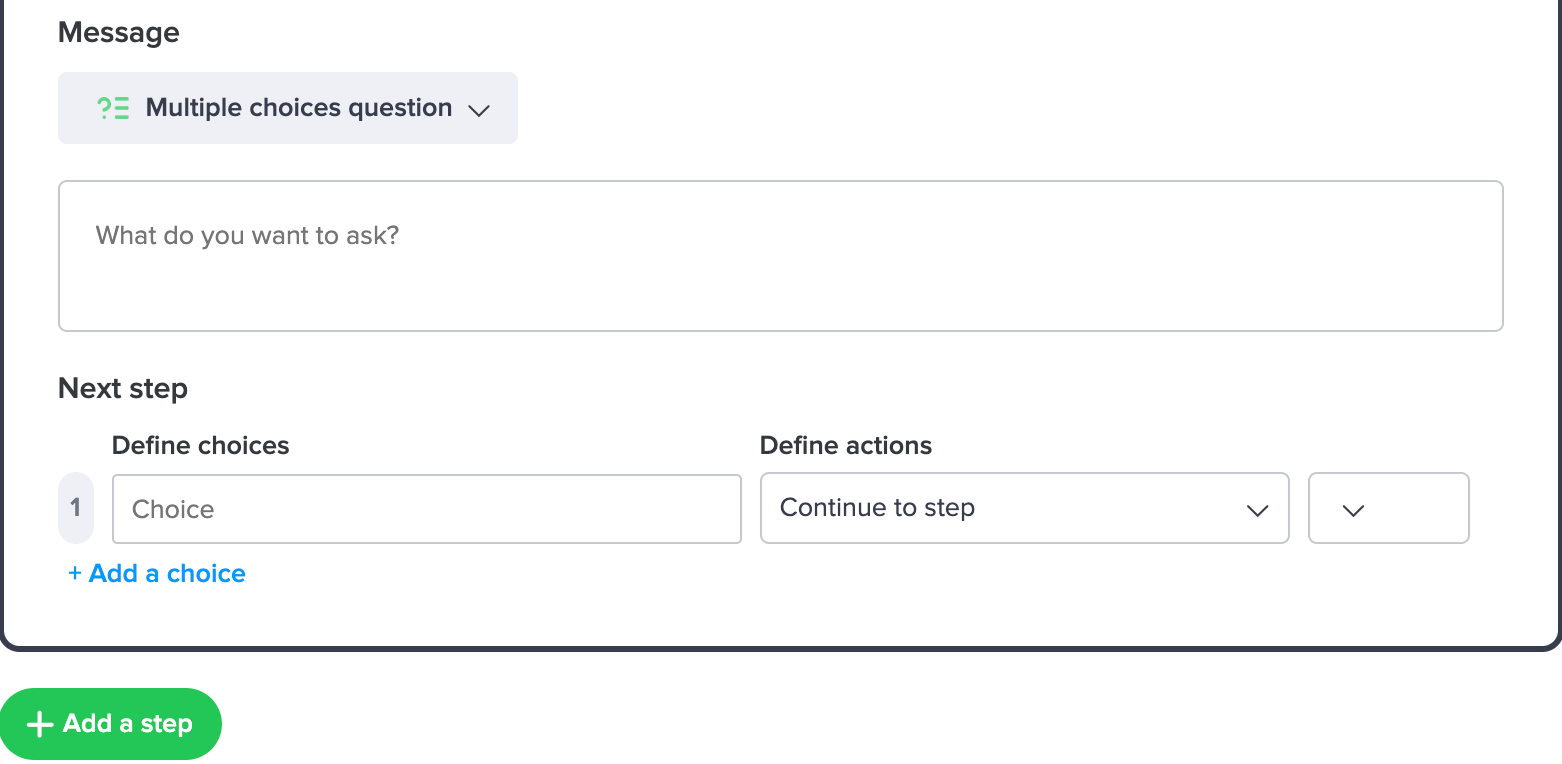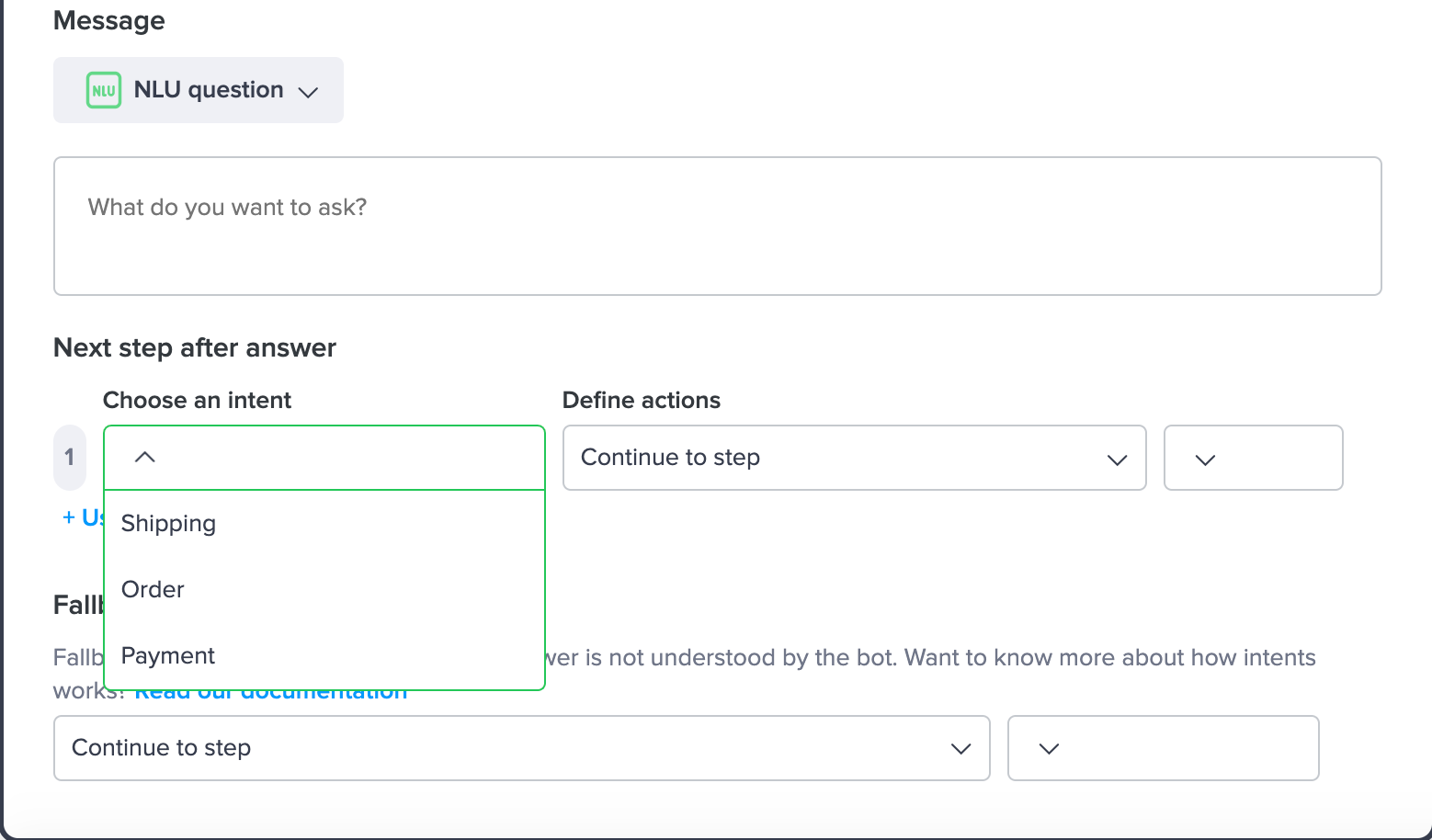 You can edit a card by clicking on

, on the top right side on the card.
You will be able to 1) rename the card, 2) move up or 3) move down, 4) duplicate it or 5) delete it.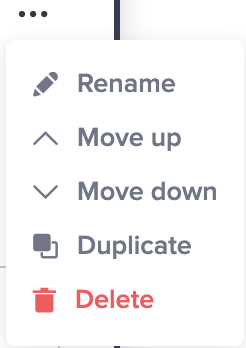 B. Verify that you don't have configuration errors
Check the error panel on the top right side.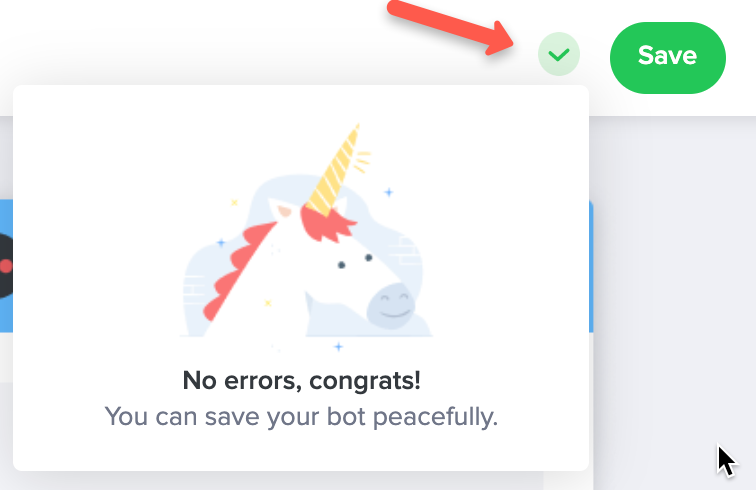 If you have errors display, you can solve them by clicking on each errors
Then, save your bot by using the Save button.