If you have an Admin role on iAdvize, you can allow agents to access their personal indicators to motivate and help them improve.
You can access the "Engagement" > "settings" > "Privacy" section > "Agent access to indicators"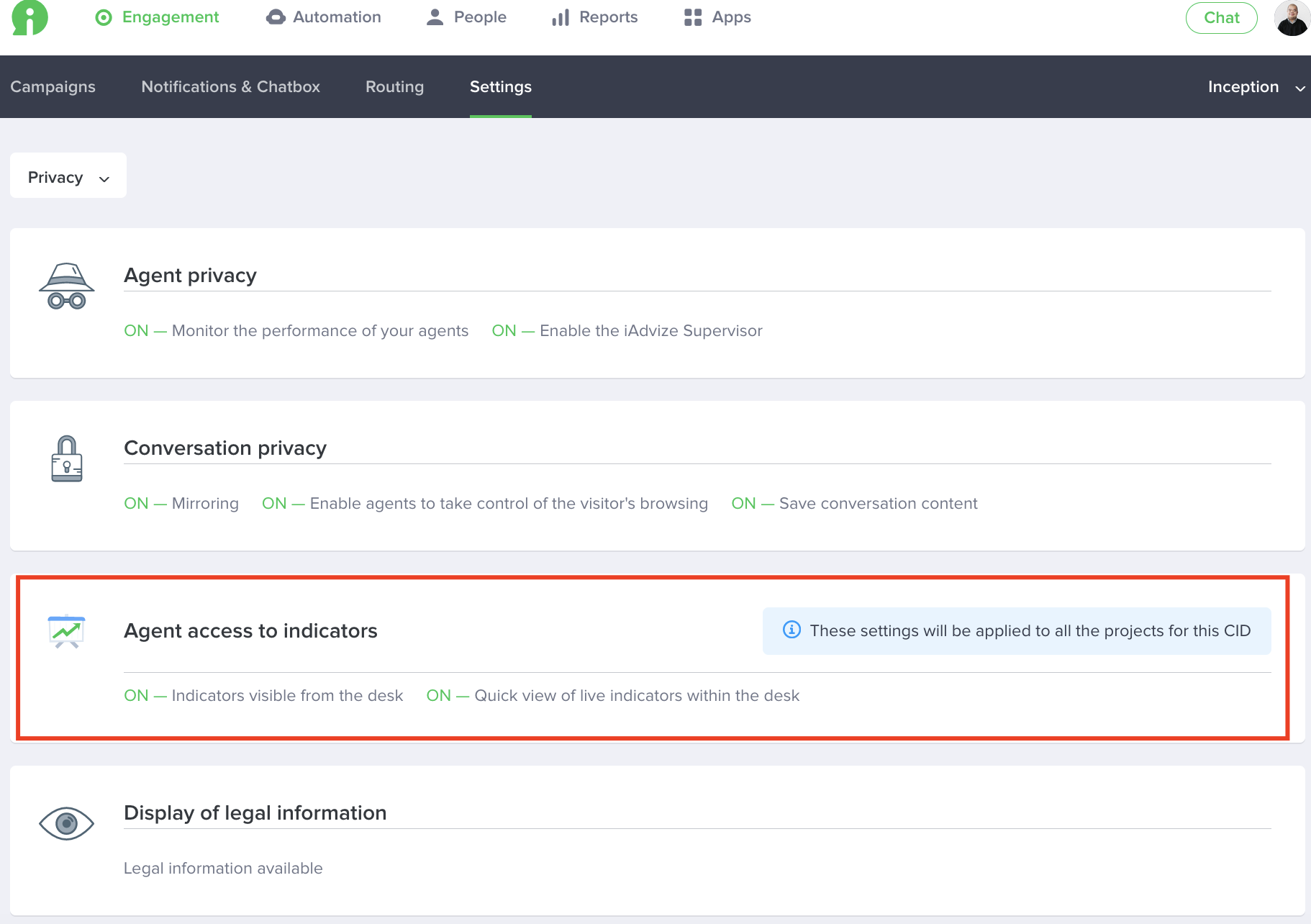 NB: this feature's toggle is deactivated by default; agents won't see anything related to their indicators unless you decide to activate the feature.
You can individually decide which indicators you want to display to your agents among the following list:
You can see how these indicators are calculated in this article: Definition of indicators

You can also decide whether you want these indicators to be displayed in a widget within the conversation panel ("quick view of the indicators within the desk": daily indicators displayed in real-time), and/or in a separate dashboard ("Indicators visible from the desk", indicators displayed in detail and according to different periods).
To learn more about agents and their indicators, you can check the dedicated article: Agents, follow your indicators
All selected indicators will be activated by client ID, so all your projects will automatically benefit from this feature; in short, all agents working on different projects will have an overview of their work.
Then,