Note that if you implemented iAdvize on several websites, you have to install the Zendesk app on each one of them.


First, log in to the iAdvize platform as an administrator and click on the Apps tab.
Zendesk email: this is the email used to administrate the Zendesk subdomain associated with your Zendesk app.
3. Choose the options to escalate the iAdvize Messenger conversations into Zendesk tickets
To automatically record all the conversations, you just have to activate the automatic conversation recording toggle.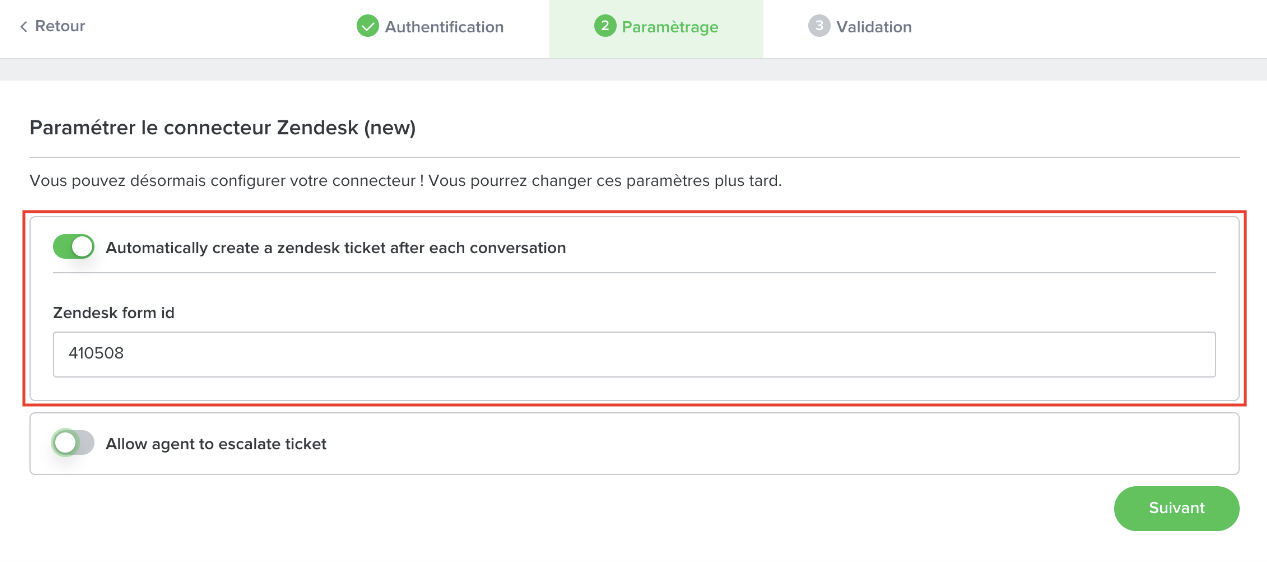 To allow your agents and/or experts to escalate a ticket, you just need to enable the escalation toggle.
Note that both options can be activated without duplicate: if the agent escalate a ticket, the autosave will not create one.
Depending on your Zendesk plan, you can add the iAdvize fields below into your Zendesk ticket fields. The Zendesk fields will be populated automatically.