This video explains how to check that iAdvize is well integrated into your website through iBookmark or your browser console.
You want to check that iAdvize is installed on your site ? With iBookmark, you can do it in 1 click!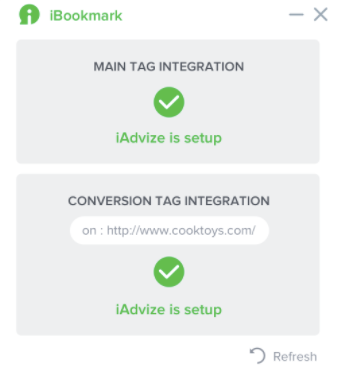 Easy to configure

Add to favorites

Control your integration
You can browse your website to verify that iAdvize is properly installed.

Send us a confirmation
After running tests on your website, you can send an email to your Succes Manager to warn him/her that everything works fine!