This report allows you to follow how your teams handle ongoing and pending conversations, whether they are real-time conversations or come from conversation queues (=asynchronous messaging). KPIs and statistics are updated in real-time.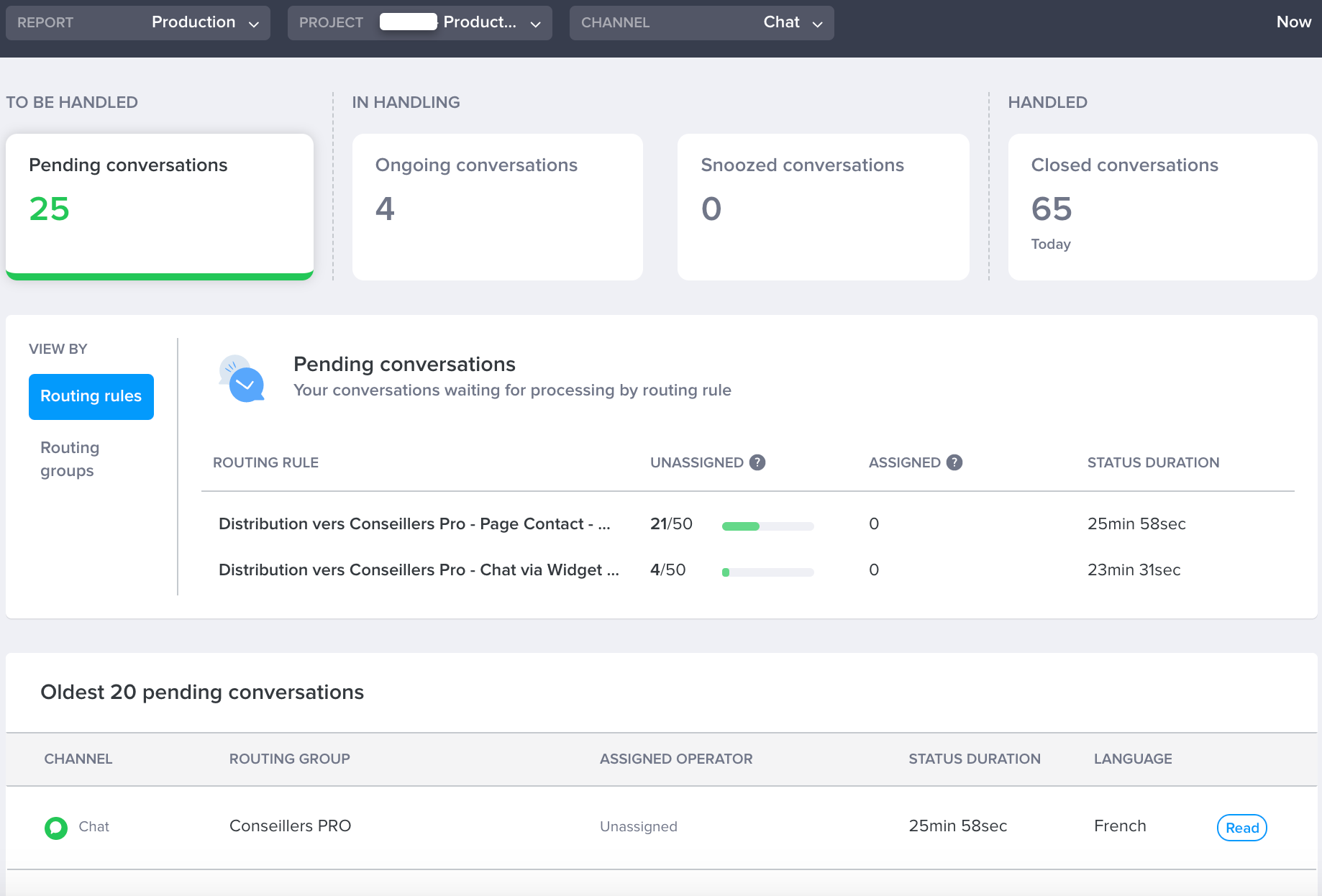 The "TO BE HANDLED" part displays information on the conversations that are in your conversation queue. Here you'll find:
pending conversations that just arrived in your conversation queue, or are back there after being snoozed
the number of pending conversations, sorted by distribution group
the maximum waiting time (= waiting time of the visitor who has been in the queue for the longest time)
The "IN HANDLING" part displays information on the conversations being currently handled by your teams:
the number of ongoing conversations: conversations currently being handled by agents on their conversation panel
the number of snoozed conversations: conversations that were snoozed by agents and haven't gone back to a conversation queue yet - they will join the conversation queue once the waiting time has expired, or when the visitor will answer
The "HANDLED" tab displays information on your closed conversations


☝️ Unlike the other indicators in this report which are displayed in real-time, the numbers you can find int the "HANDLED" tab are aggregated over the day

This report is evolving and will progressively include more KPIs to bring you the best possible experience and insights.