Experts advise hundreds of visitors every day and the satisfaction given at the end of their conversations is a reflection of their expertise and the quality of their exchanges.
We would like to underline this quality by offering a new feature that allows visitors to congratulate them.
1. How does it work for visitors?
To implement this feature, we display the option to select congratulations comments to visitors who had a conversation with an expert, which they graded 4/5 or higher.
Visitors are completely free to carry out this action, in order to make it as representative as possible of the quality of the conversation.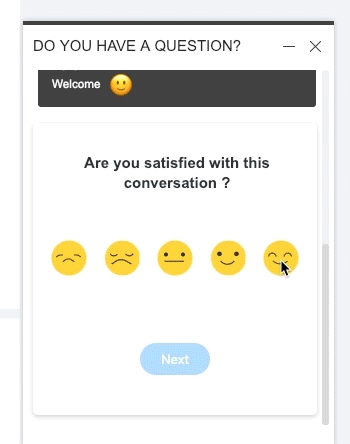 2. What kind of congratulations comments are available?
Visitors can choose between 9 different attributes that represent the reasons for which the expert has made the conversation successful.
3. Where will I see my congratulations?
Experts have the possibility to consult the congratulations received from your web and mobile applications. They can be consulted from their Profile area and from the Community panel.
NEW: The other members of the Mission can also consult their profile from the Community panel by clicking on their name. They will then be able to see the name, bio, number of conversations made, the date of registration and the congratulations comments received.



4. Is there an impact on compensation?
Obtaining commendations has no impact on their remuneration or on the attribution of conversations. The aim is to highlight their qualities and assets as ibbü experts.