Use intent libraries to launch your bots powered by the AI.

We have put 5 intent libraries at your disposal :
You'll find the intent libraries under Automation > Intent Manager.
Select the language for which you would like to import a library. Click on the "see more" button if you are already using this language or activate a new one by clicking the "Activate" button :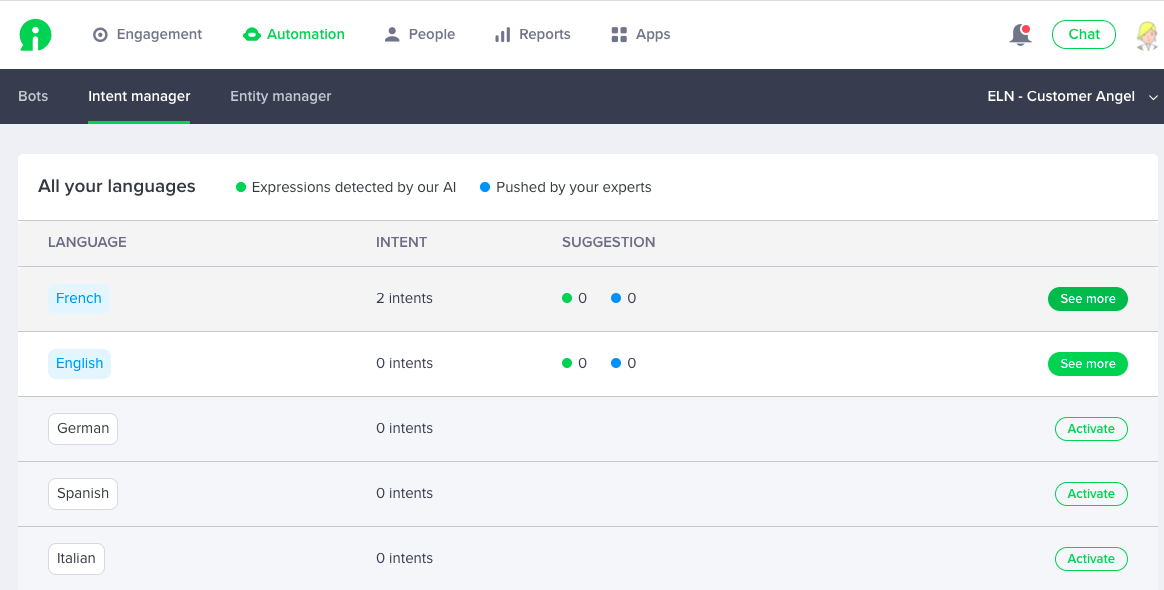 There are two ways to check the available libraries.
Click on "Browse intent libraries" or the Import" button :

You are then able to select the right Intent library according to your business vertical.
Here you can have a preview of all intents contained in the selected library or decide to import it directly.
Once the library has been imported, you can edit the intents one by one.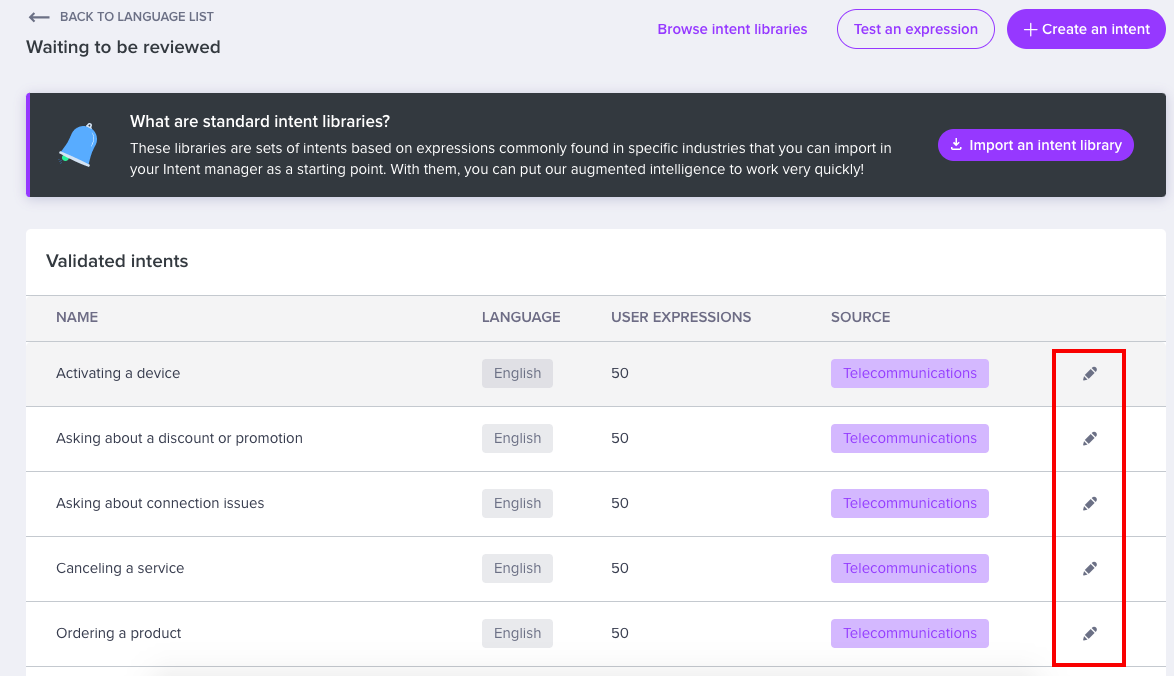 ⚠