Thanks to the routing groups, you can organise your teams much more flexibly by grouping agents by role (agent, supervisor or administrator), group (i.e: contact centre) or skills (i.e: mobile, photography).
This way, you have a clear and scalable vision which enables you to organise your teams according to your needs.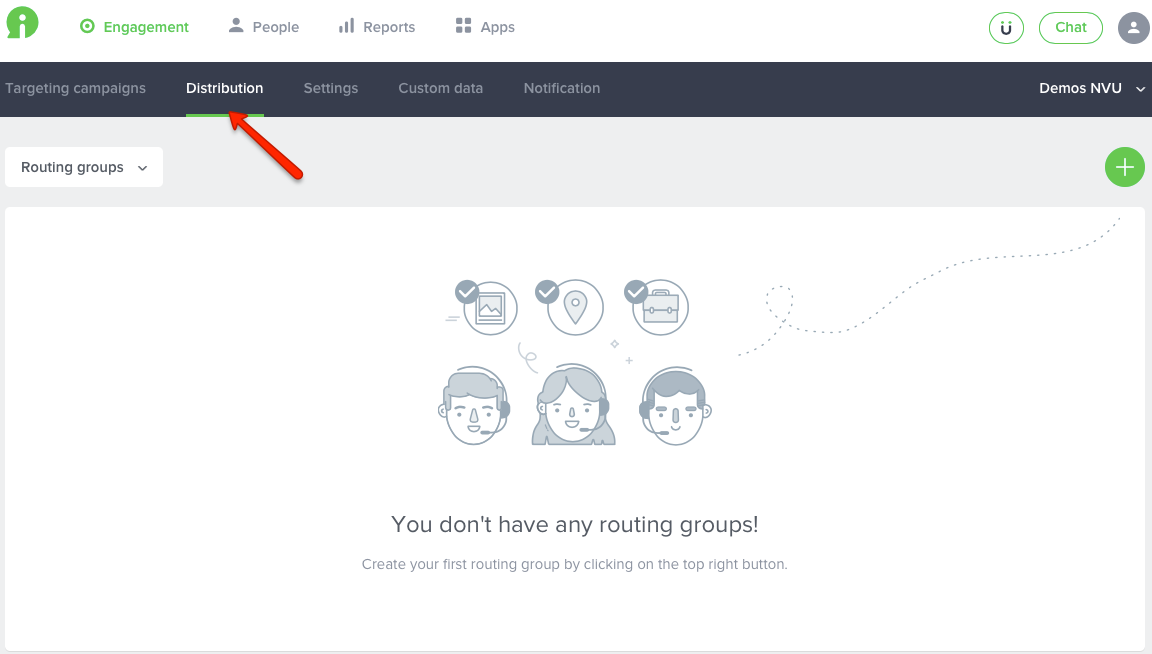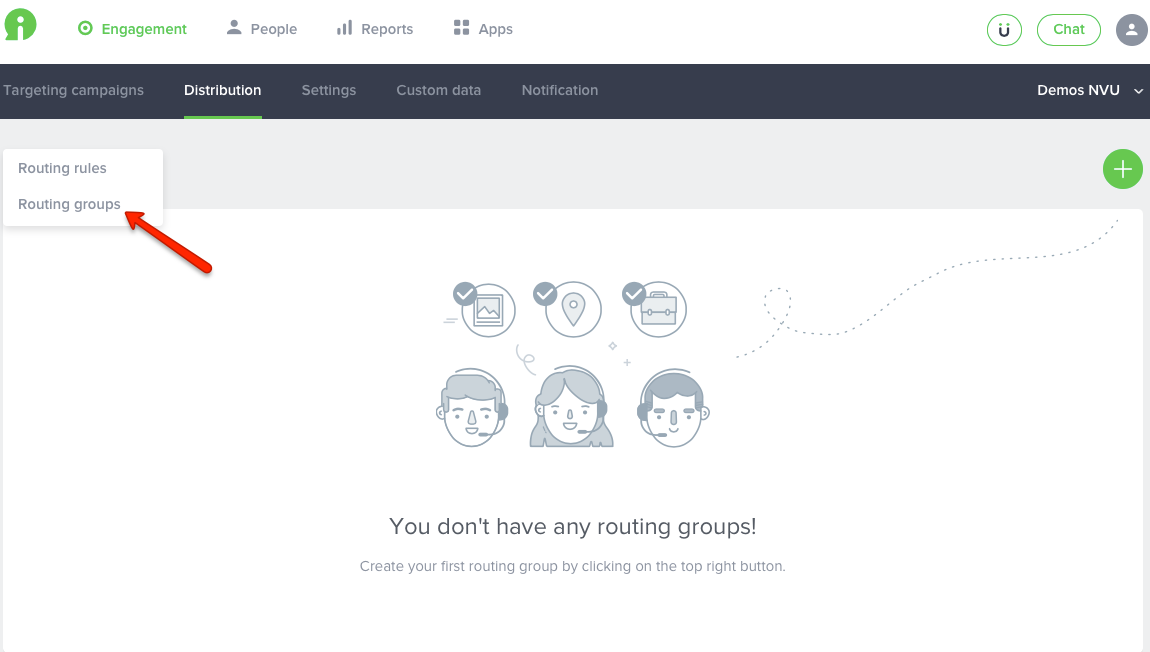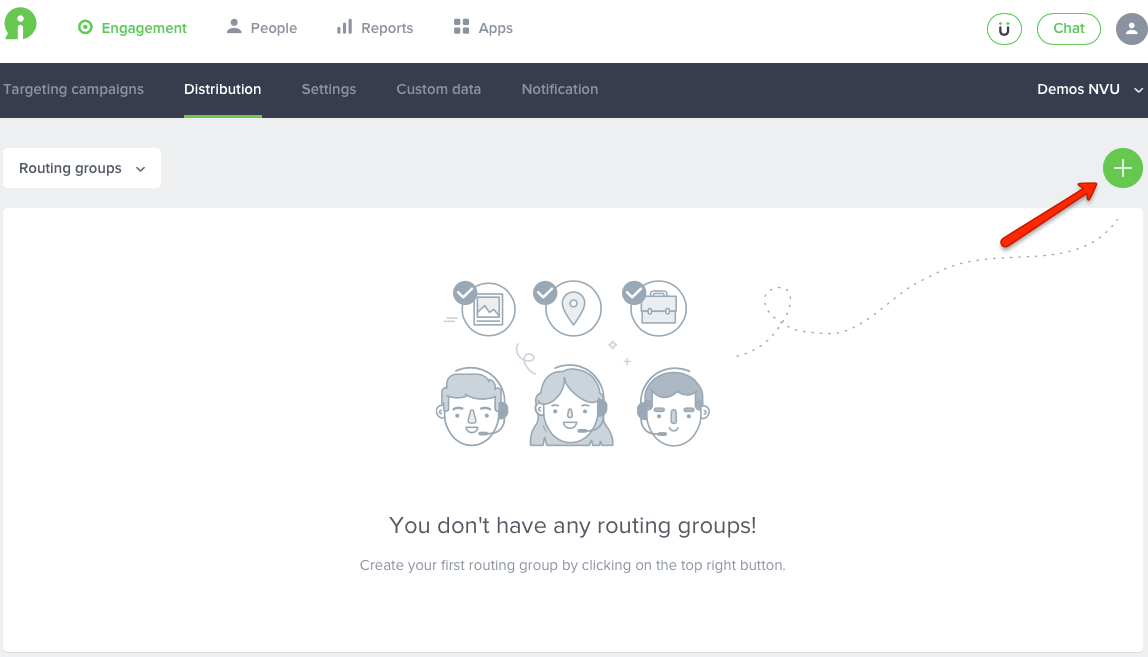 N.B.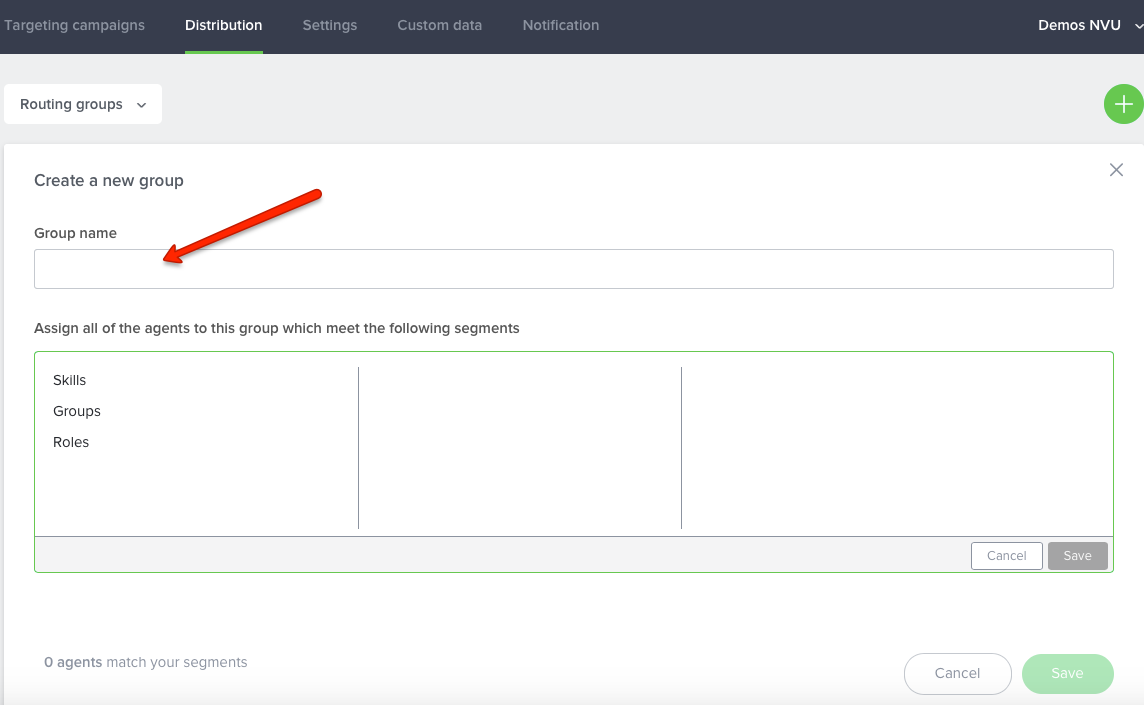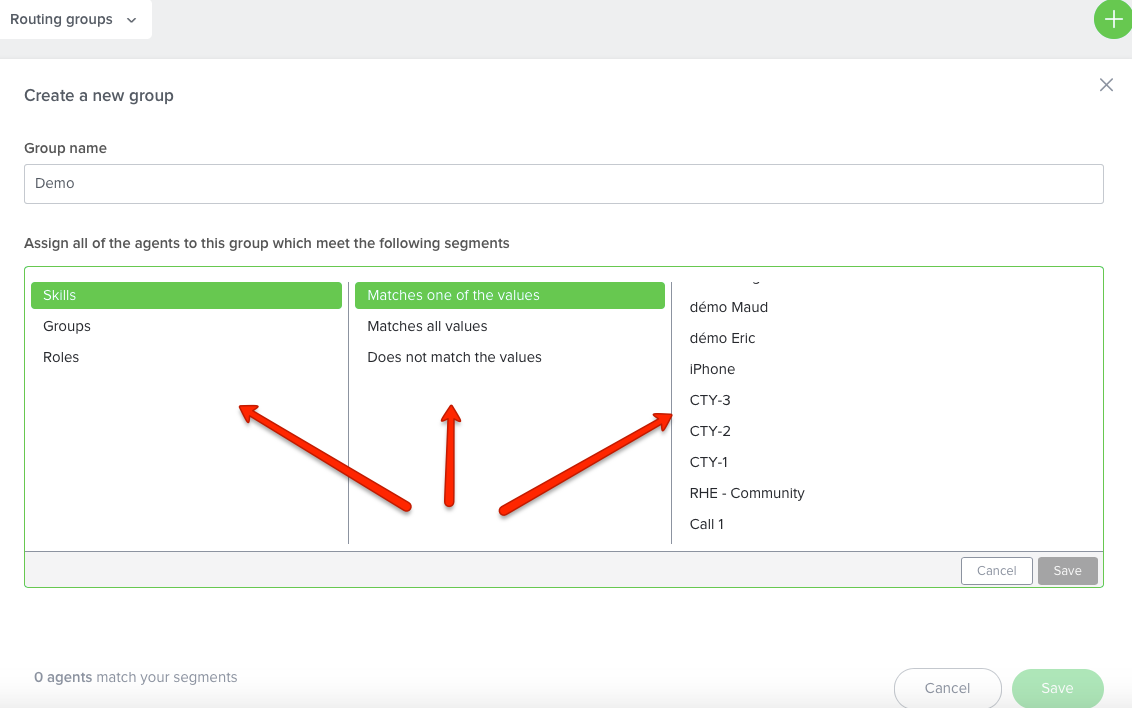 Several values can be added to a type of value (
OR
- "matches one of these values"), specify them (
AND
- "matches all these values") or subtract them (
NO
- "does not match these values").
N.B. Routing groups are updated in real-time: if you add new agents that match the routing group's criteria, they will automatically be added to this group.
N.B.