Thanks to the routing groups, you can organise your teams much more flexibly by grouping agents by role (agent, supervisor or administrator), group (i.e: contact centre) or skills (i.e: mobile, photography).
This way, you have a clear and scalable vision that enables you to organise your teams according to your needs.
The video below introduces you to the iAdvize distribution groups and the most popular ways to use them.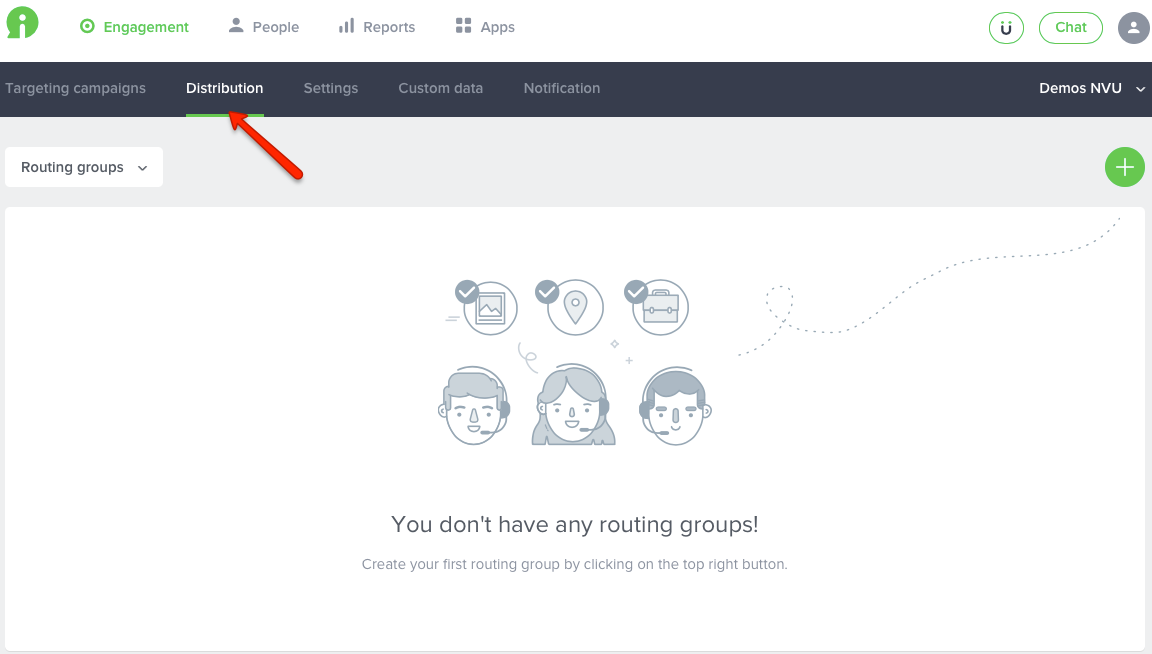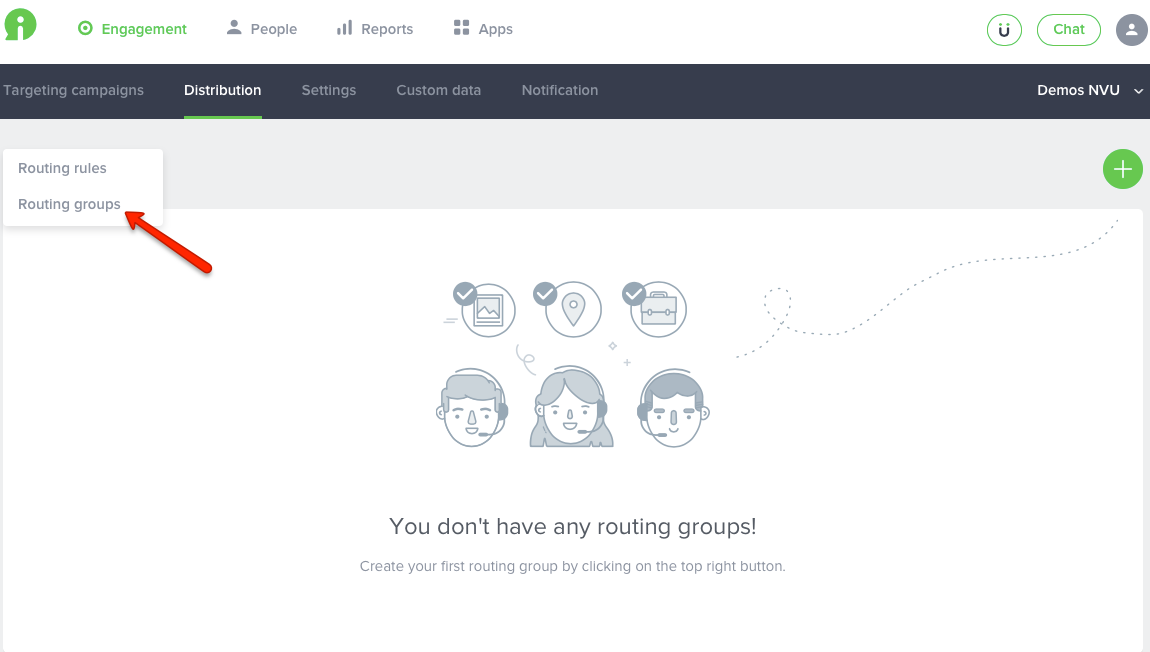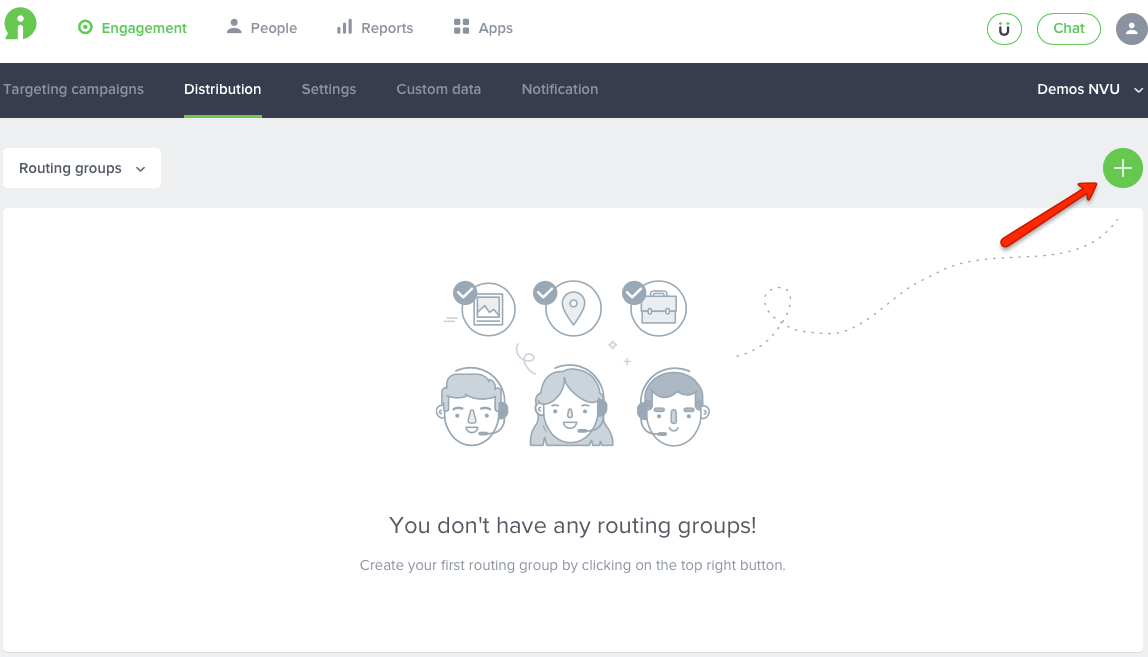 N.B.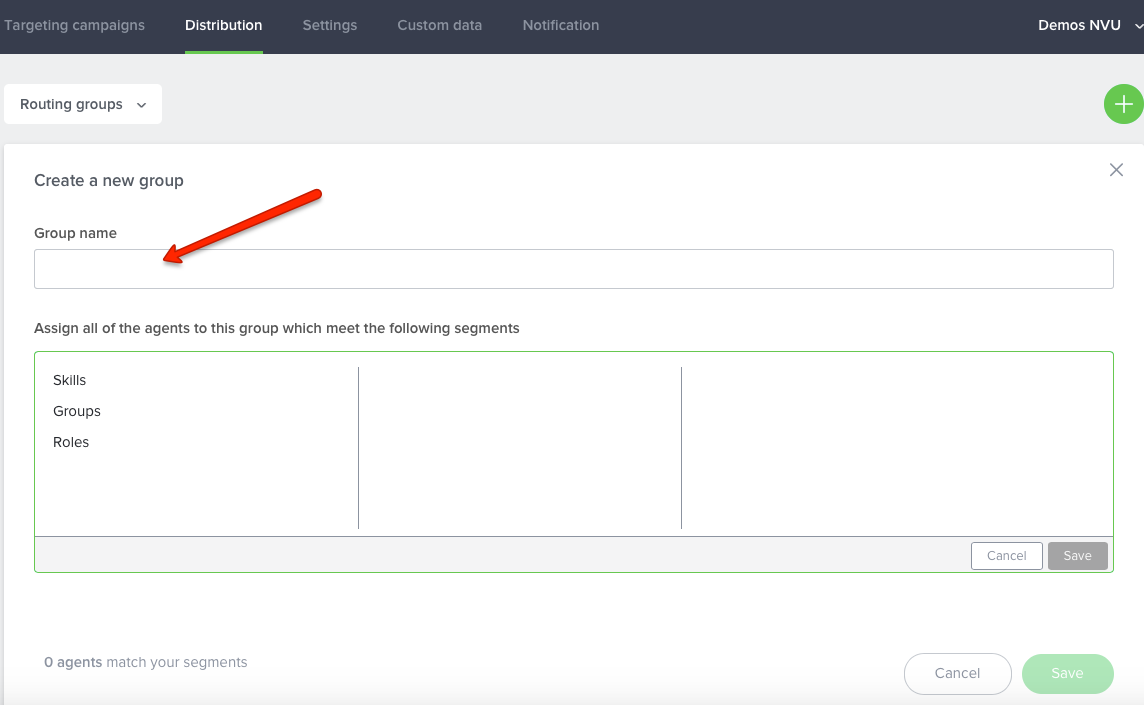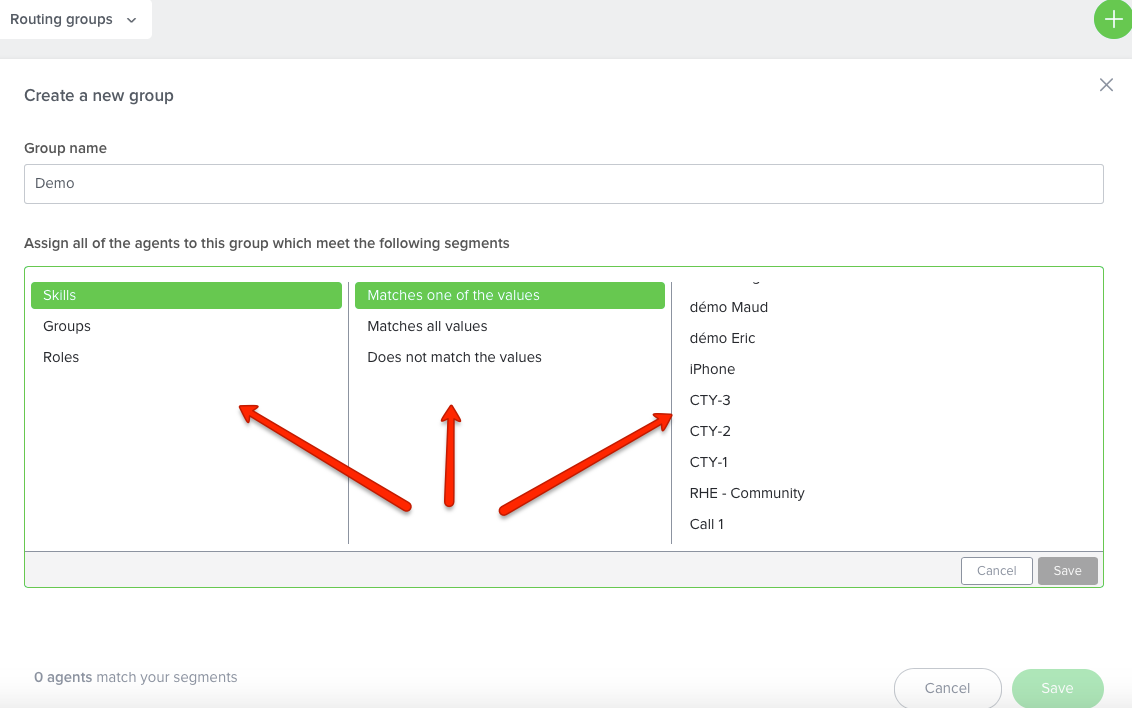 Several values can be added to a type of value (
OR
- "matches one of these values"), specify them (
AND
- "matches all these values") or subtract them (
NO
- "does not match these values").
N.B. Routing groups are updated in real-time: if you add new agents that match the routing group's criteria, they will automatically be added to this group.
N.B.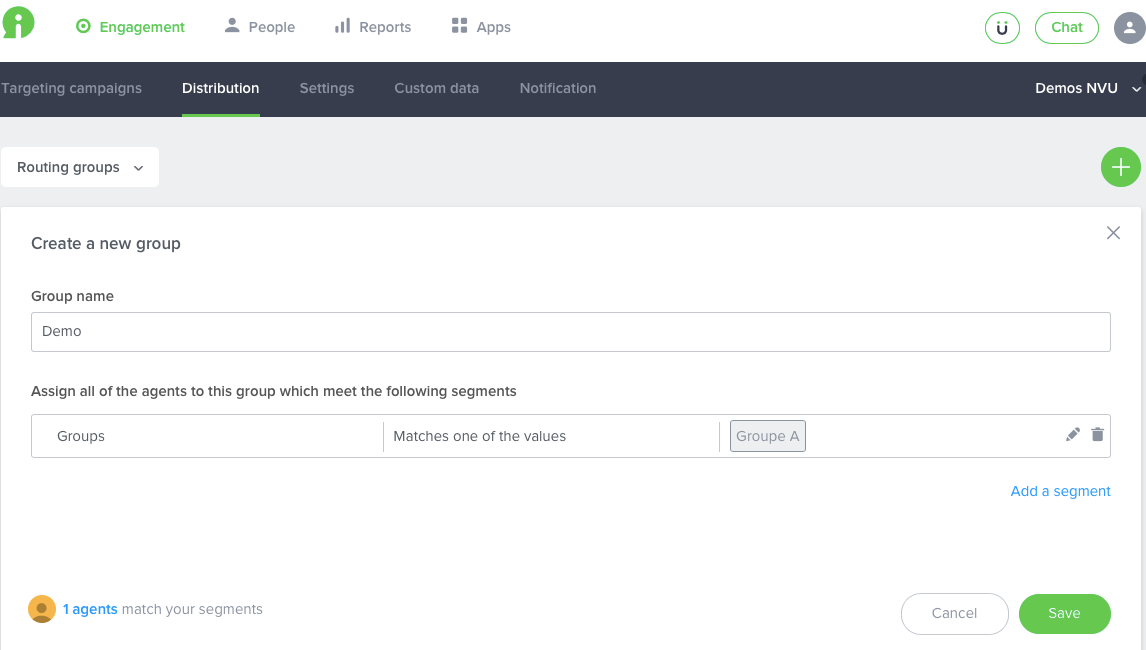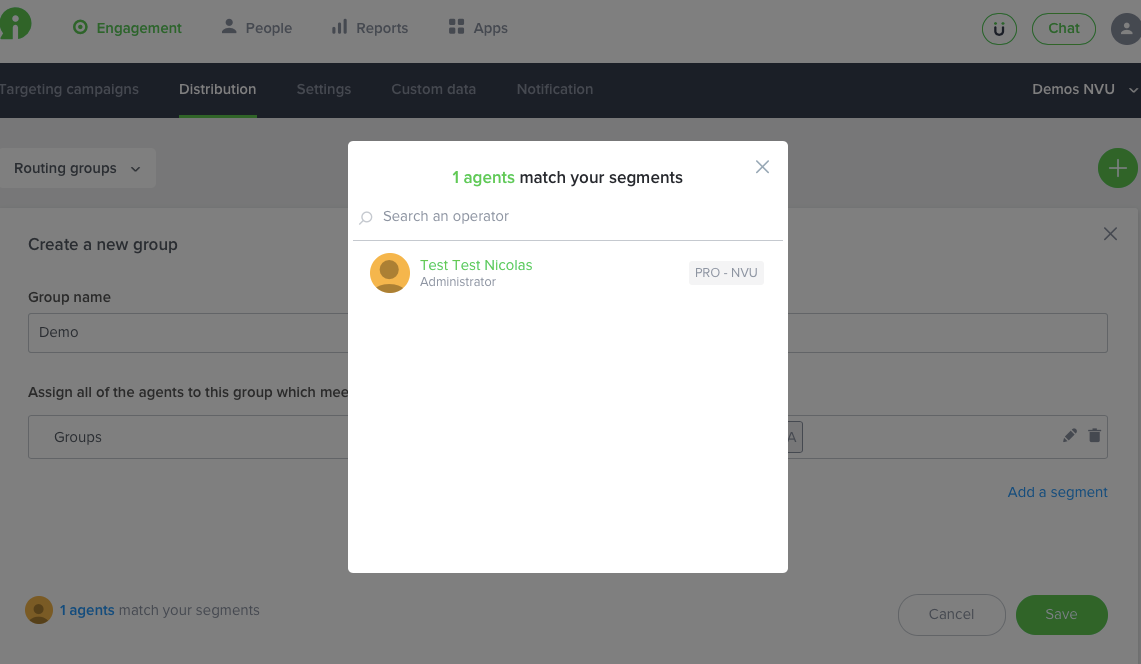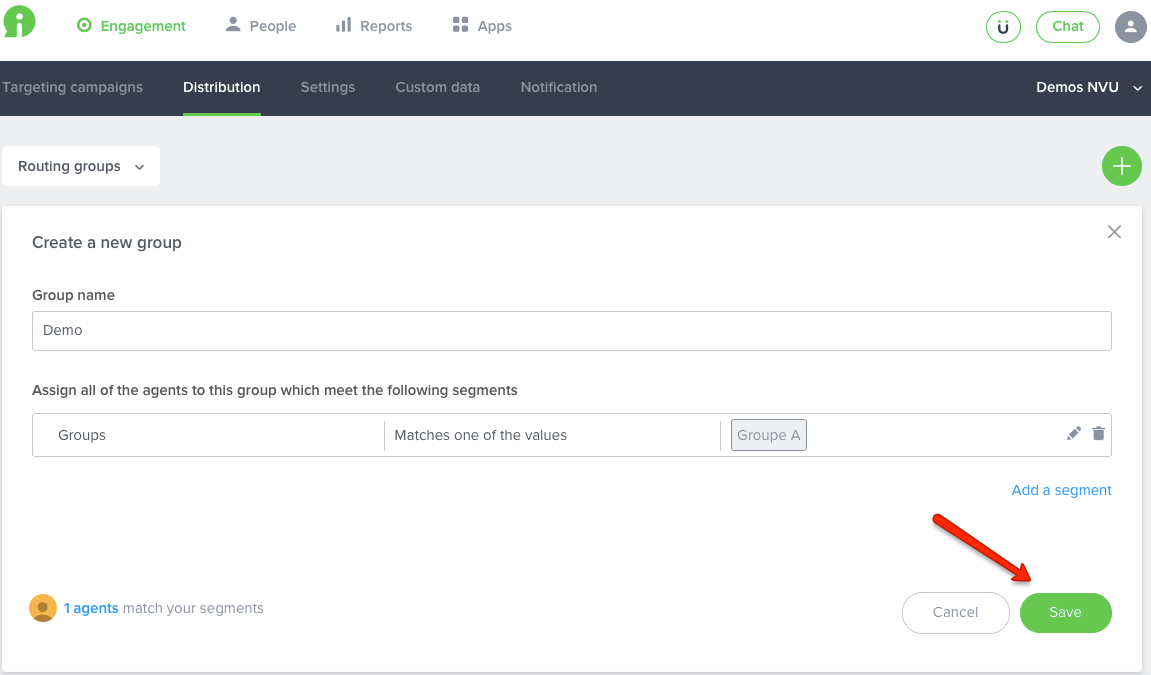 Here are the values available for routing groups: