Our routing engine allows you to direct conversations from all your channels (Chat, Call, Video, Twitter, Facebook, Messenger, Text Messages) according to their targeting rules, to one or more routing rules, which are themselves associated with one or more routing groups.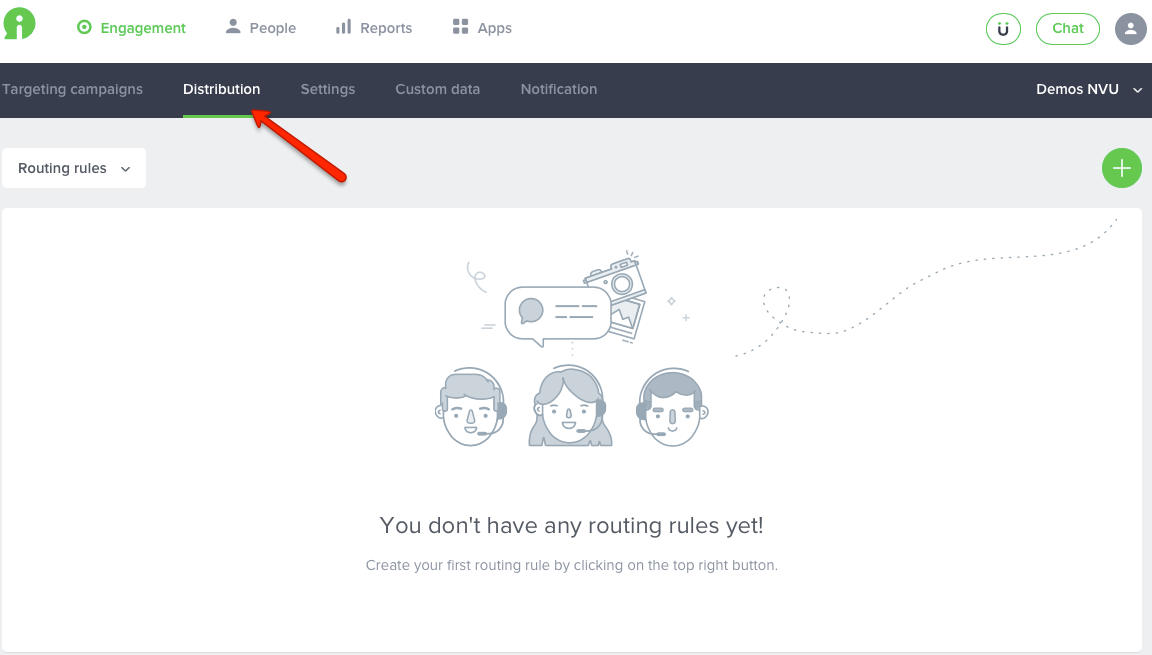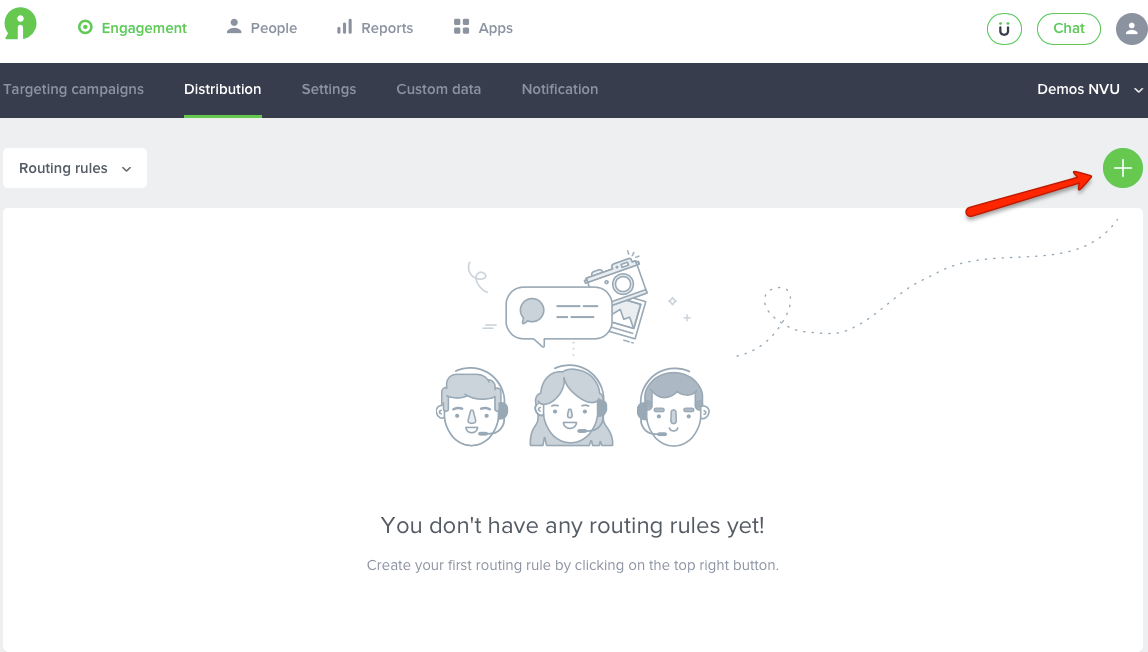 We advise you to give
an explicit and understandable
name to your rule. This way, you will be able to identify your rule in a routing group in the list of routing groups created and in
report charts
.
If you choose to allow your agents to transfer a conversation to this rule, this name will appear
in the transfer window displayed on their conversation panel!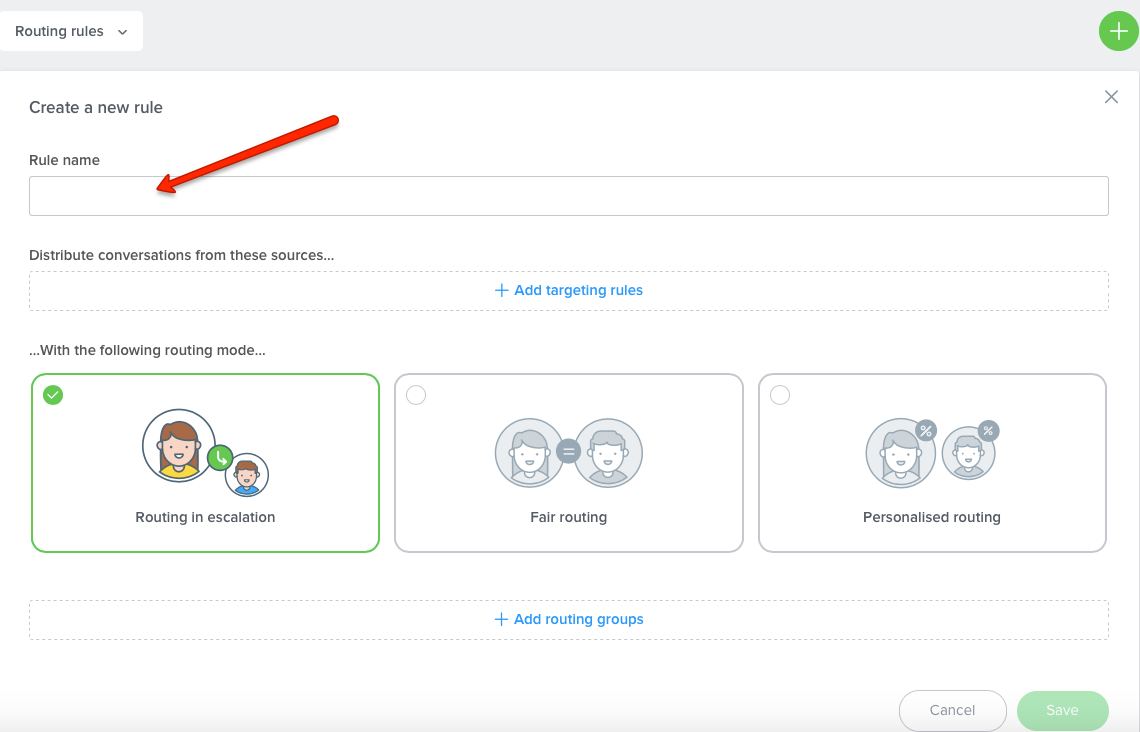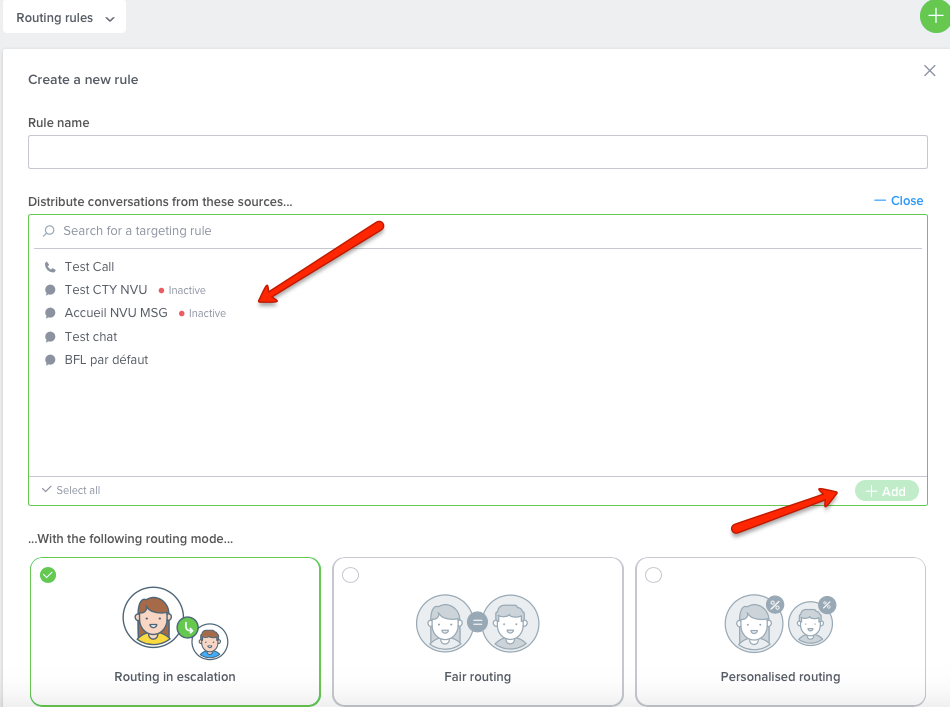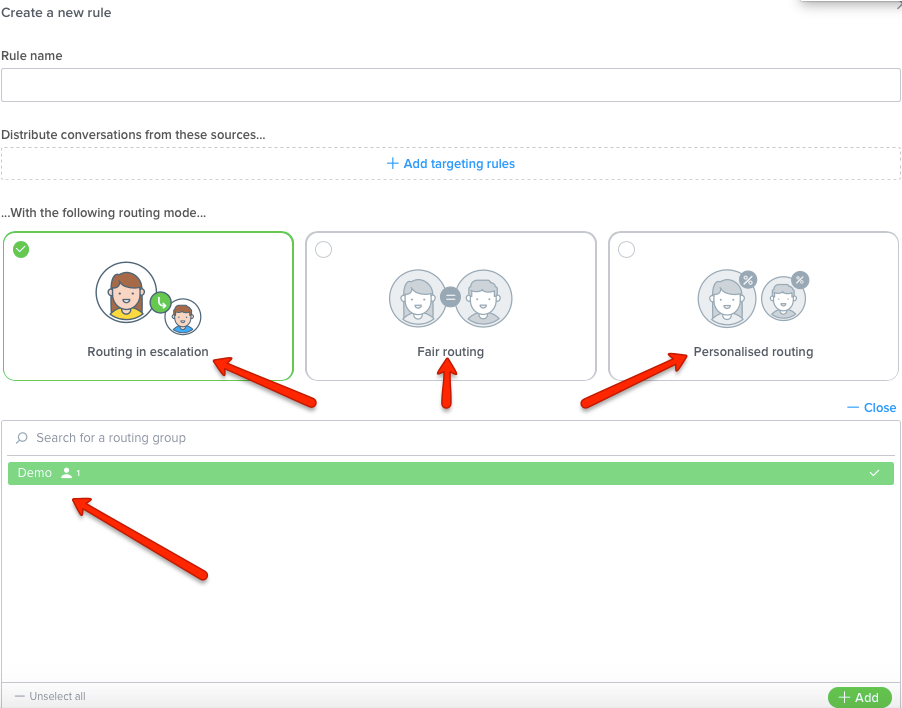 Determine the conversation queues' thresholds before saving your settings.
0 to engage visitors only if your agents are available to receive conversations in real-time.
superior to 0 to engage visitors even if your agents are not available to provide visitors with real-time support. If you choose this option, you must have previously created the notification button associated with this rule from the Builder, and the new Messenger (chat box).
⚠ You must enter an integer to be able to save the rule!

6. Allow or not your agents to transfer conversations to this rule
By activating the button below, you authorise your agents to transfer conversations with visitors to this routing rule.

⚠ The display of a limited number of routing rules only applies to agents. All routing rules will always be displayed in the administrator interface.
7. Save your settings