As iAdvize*, Facebook allows you to set up automatic messages in your Messenger messaging system. This is a very simple process with the following steps:
1°) Go to your Facebook page
Before to realize the process, you have to be sure you're the administrator of the Facebook. Then, you just have to go to your Facebook page and you're gonna have a similar view as this one: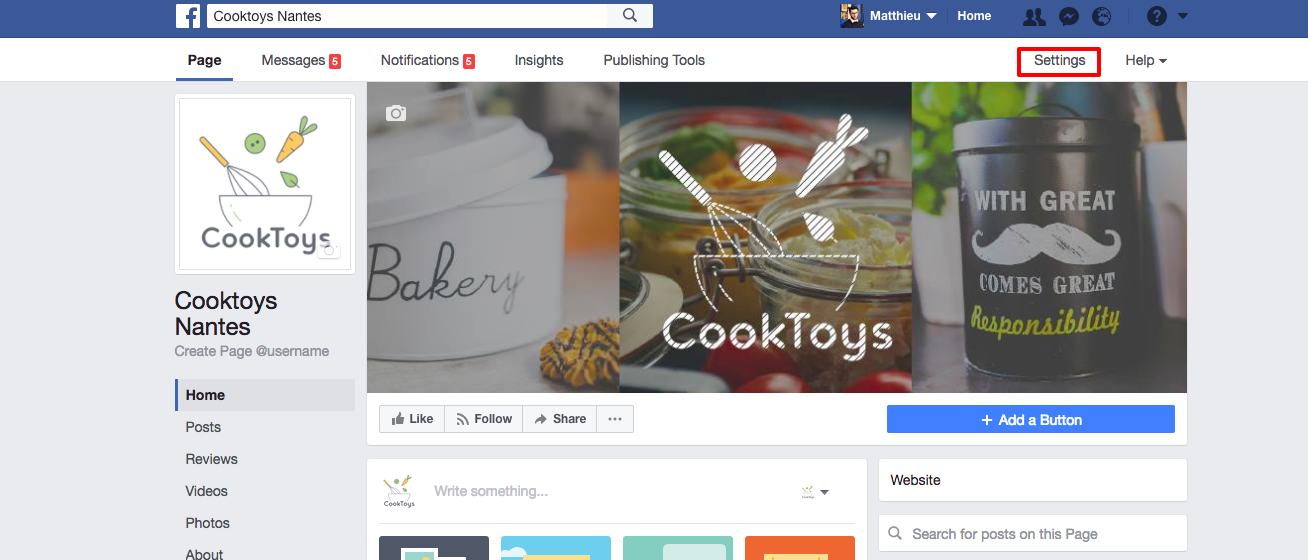 2°) Access to the settings area
Once you clicked on "Settings" and on "Messaging" you're gonna have access to this page: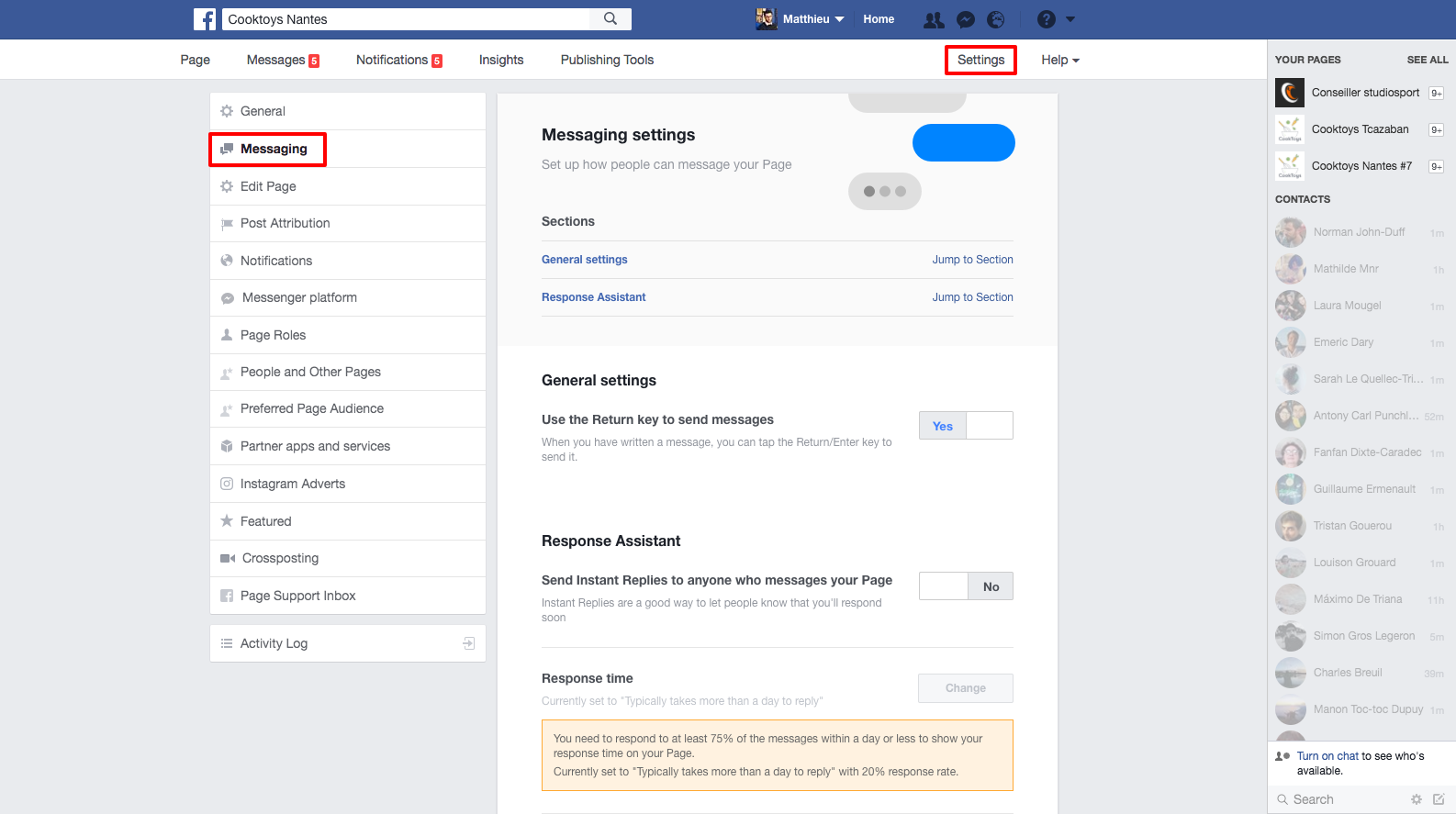 3°) Select and set-up the type of automatic message you need

There are 3 kind of automatic message on Facebook Messenger:
Response assistant: send Instant Replies to anyone who messages your Page.
Maximum charachters: 250 caractères.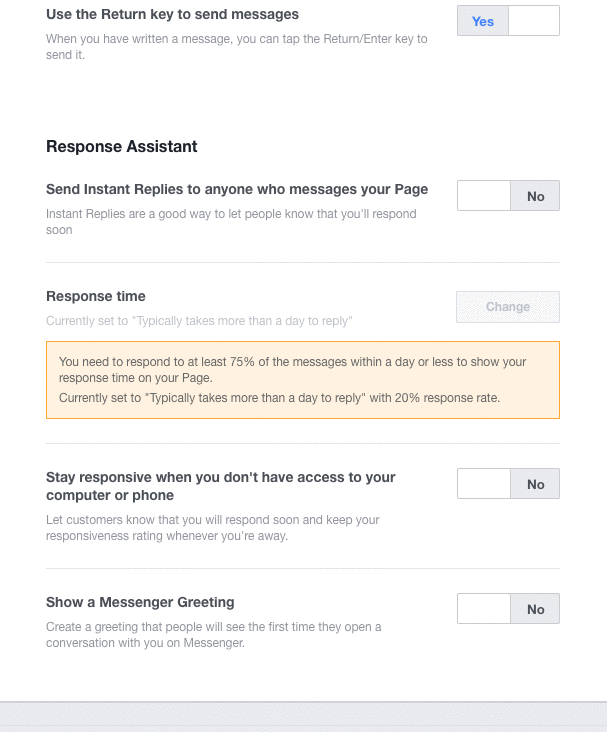 Scheduled message: allows to send automatic message depending days and hours.
Maximum charachters: 250 caractères.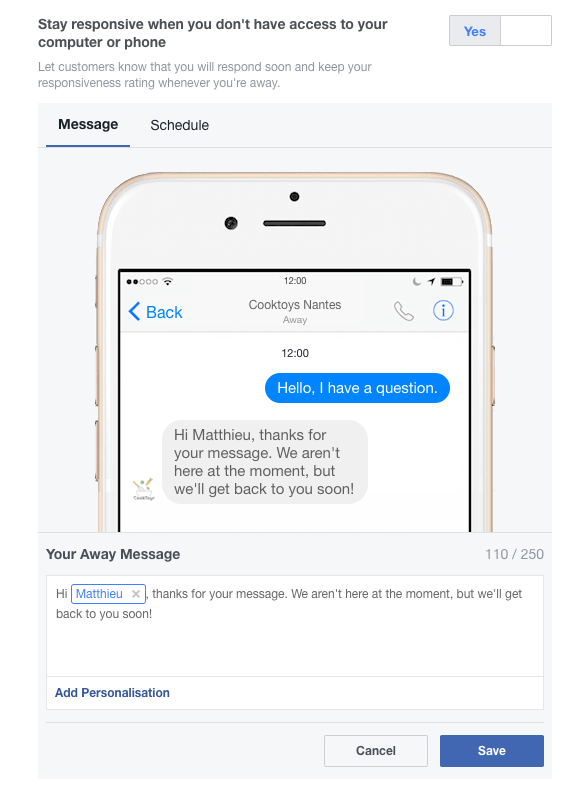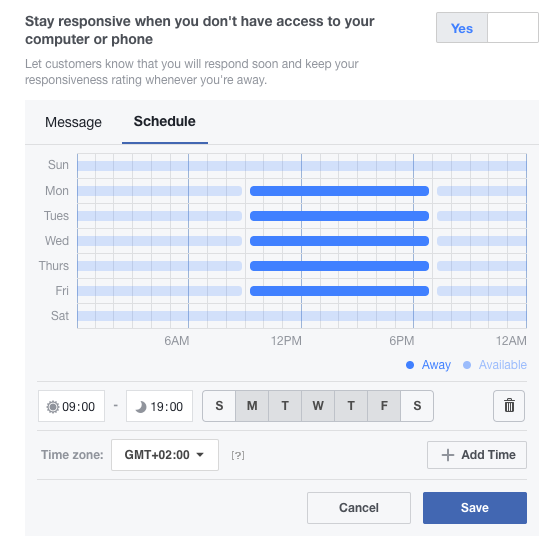 The welcome message : which is displayed when the Facebook Messenger contact is created.
Maximum size: 160 characters.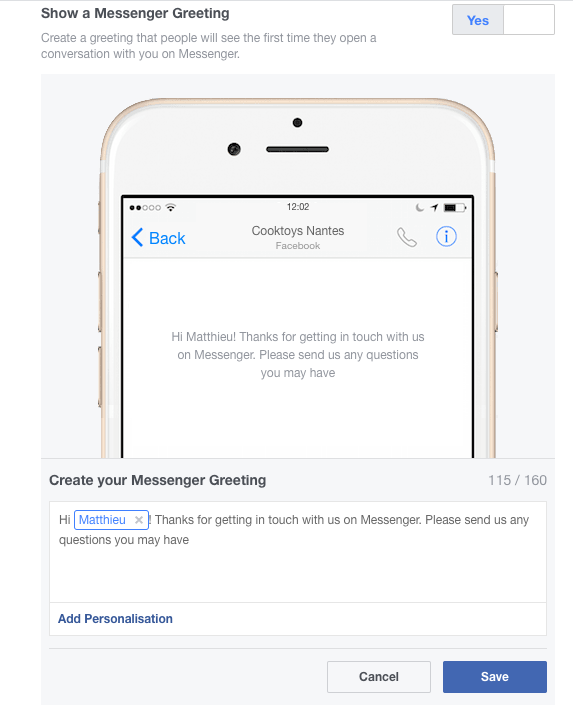 Other points of attention:
It's possible to customize the automatic messages with the name / lastname of the Facebook user. You just have to click on "Add personnalisation"