It is currently not possible to save the calls via the iAdvize administration.
Here is a trick to find the file and save it!
When you are logged into the iAdvize administration and if you look for a specific call in your conversations history, click on the "Play" icon of the file, and open the console of your browser (F12 key).
Then select the "Network" tab of the console, there you can search the audio file by typing "conversations-call":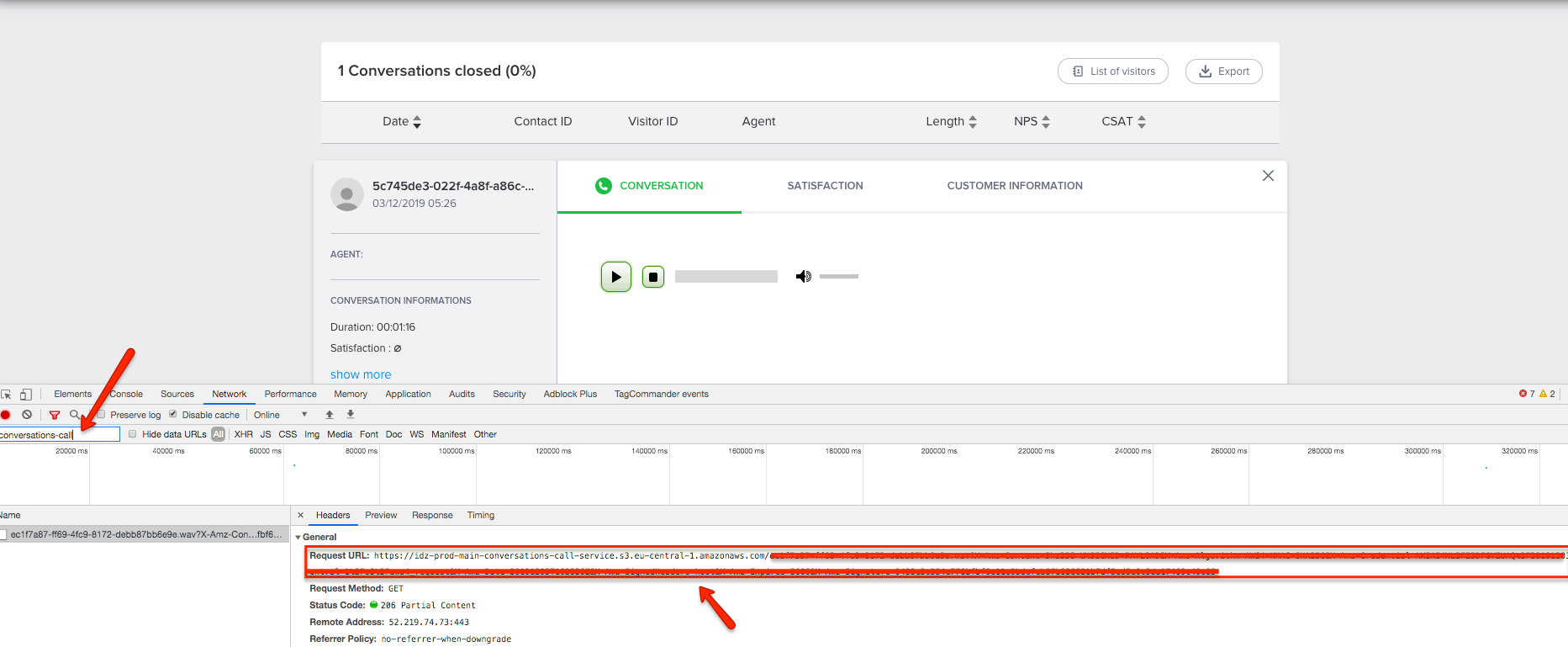 The url "https://idz-prod-main-conversations-call-service/..." corresponds to the audio file.
If you copy/paste it in your browser, you will thus get the recorded call.