The channel can be identified thanks to the icon displayed on the tab at the bottom of the discussion panel (e.g. below with Messenger and SMS) :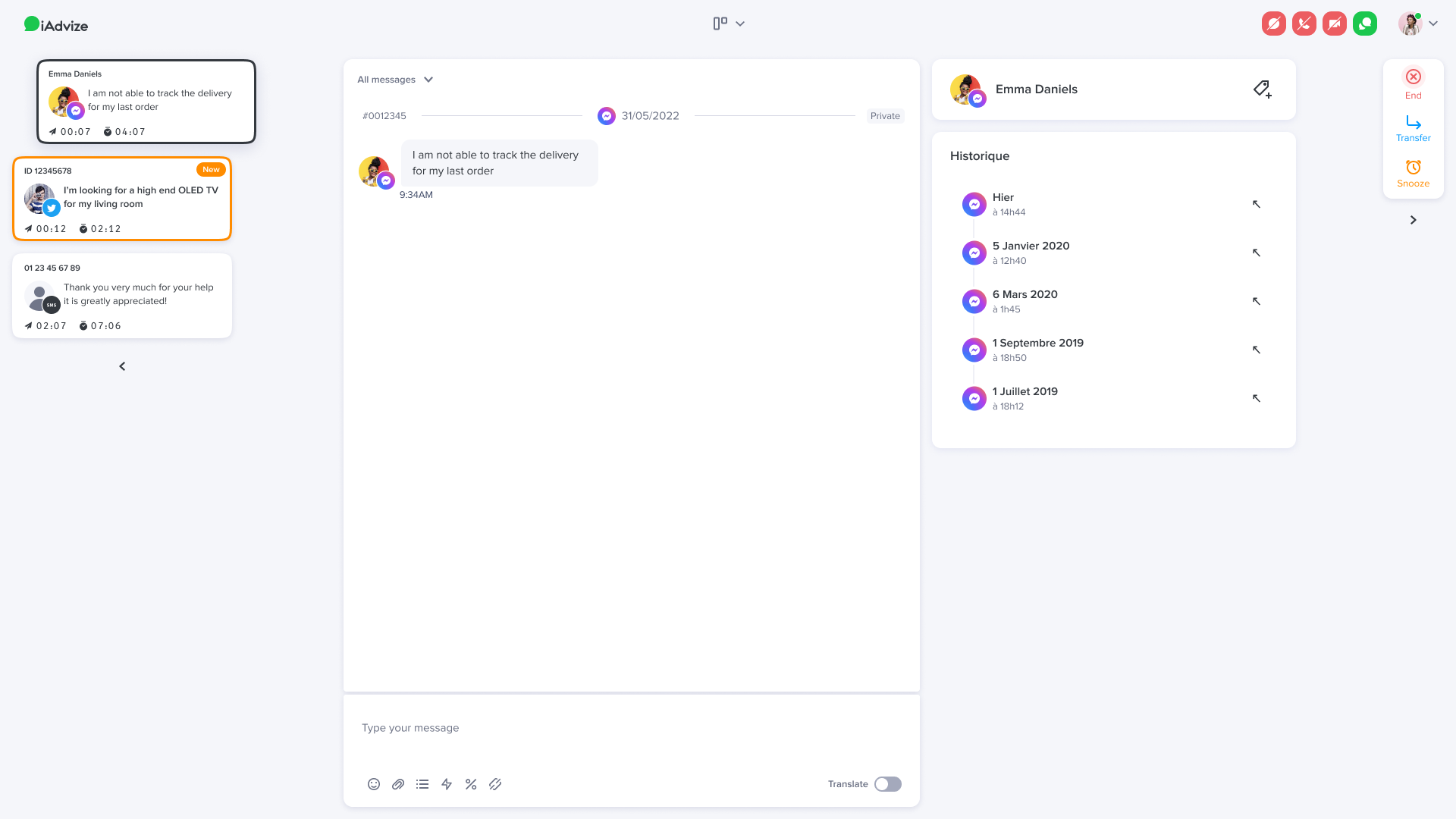 Note: you cannot see whether the visitor is online or offline (green or red dot). You can see however how long ago did the agent send her/his last message sent as well as the total duration of the conversation.
*

Facebook allows you to reply

up to 7 days
after the visitor's message is sent.
What happens if you answer after 7 days?
In the conversation panel, an error message will be displayed whenever the agent attempts to reply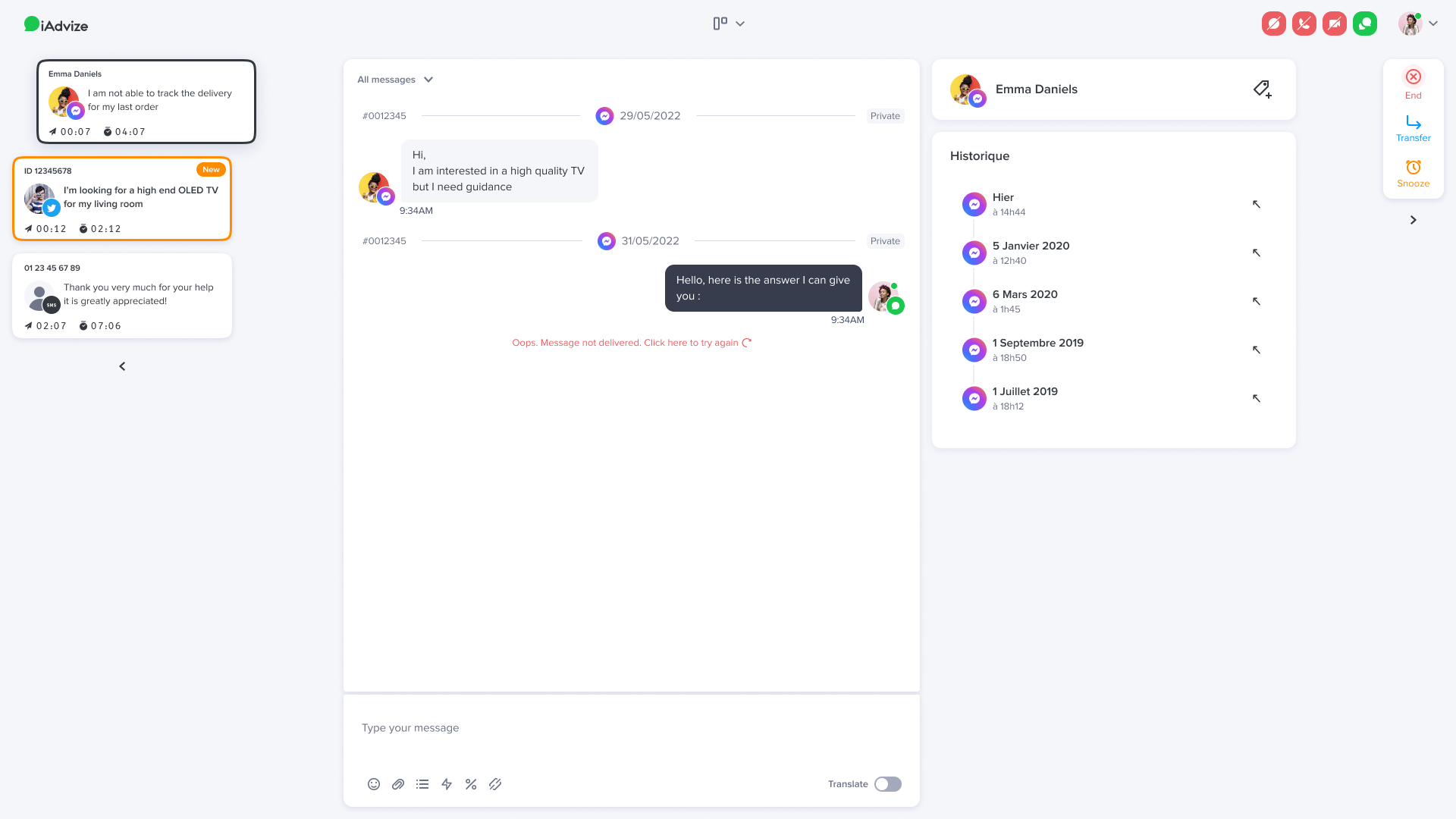 Here are different options in this case :
1. Close the conversation and wait for a new message from the visitor.
2. Log in to the Facebook or Messenger interface and reply directly to the message. 
In the discussion panel, you can easily manage your availability on all third part messaging apps thanks to a dedicated button :
📌 You can now choose to keep a chat after the snoozed expires if you think you will be available at that time.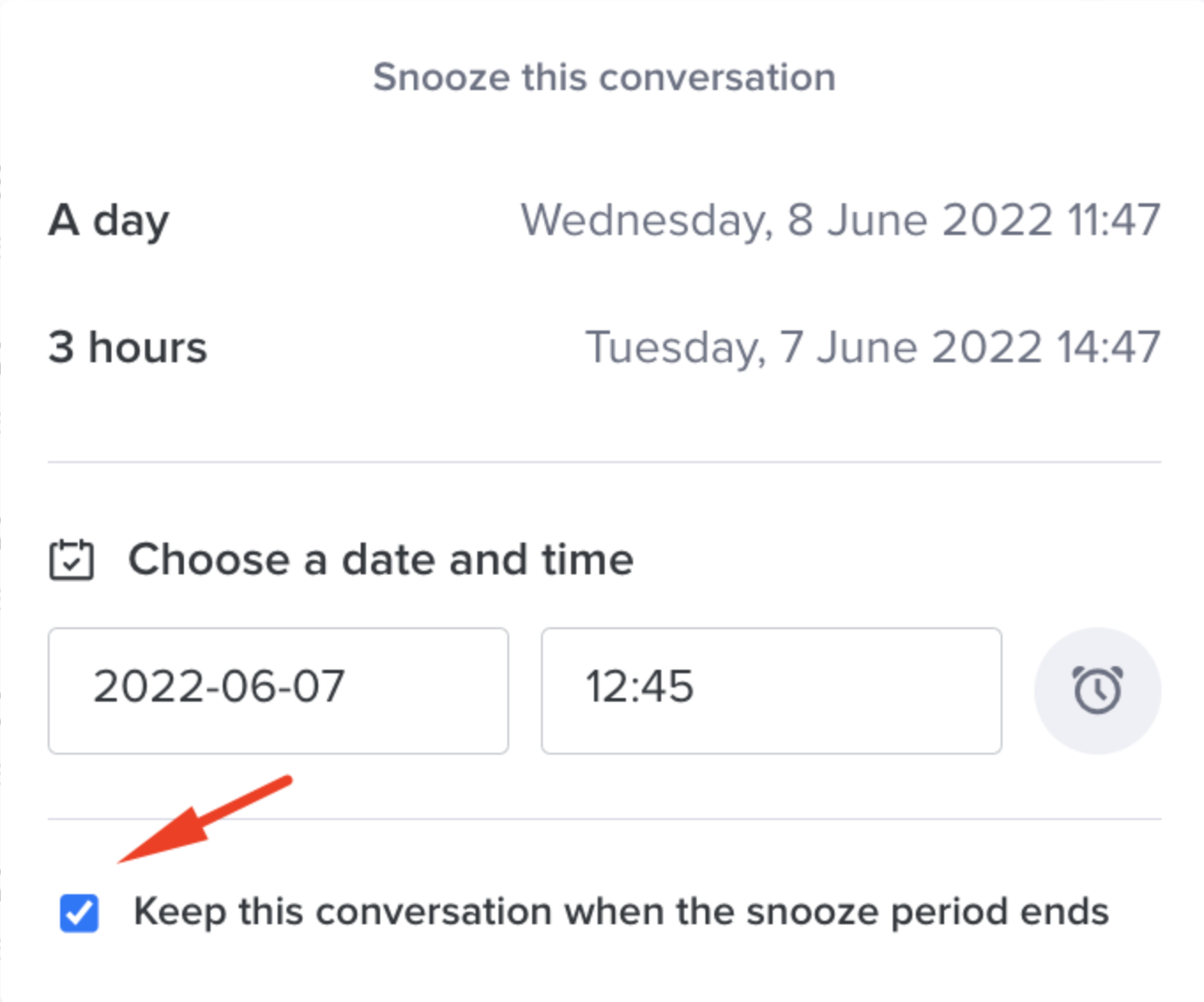 This way, when the chat is out of snooze (new visitor message or out of the snooze period), it will be assigned to you and will reappear in your conversation panel as soon as you are available to receive a chat.
⚠ Please note that when the conversation is assigned to you and is not handled within 24 hours, the conversation will be re-assigned to another agent in the same group. This is implemented to avoid a long waiting time for the visitors (this is also the case when a conversation is transferred to an unavailable agent).

If the option
"keep this conversation when the snooze period ends" is not checked
, then if the visitor replies to a conversation which has been snoozed, it appears again in the conversation panel and is assigned to the first available agent.
Note: there is no automatic conversation end.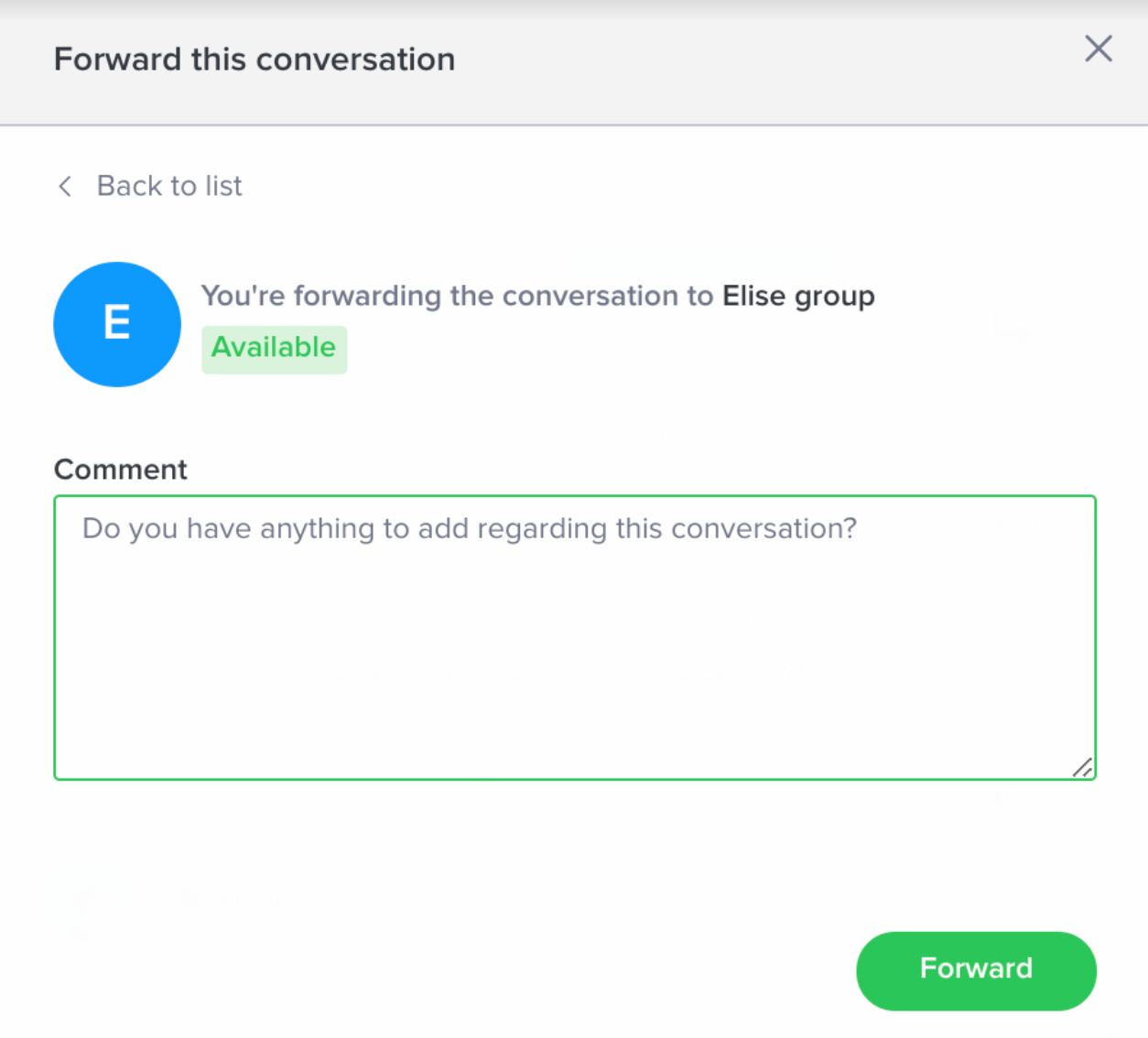 Please note that if the operator doesn't handle the conversation within 24hours, the conversation will be attributed to another operator.