Target your customers based on their needs, behaviour, browsing behaviour, their profile and business criteria. Then, distribute conversations to the agent most qualified to respond, no matter what channel you use.
1. Create a targeting rule
The video below shows you the important points of creating a targeting rule, which the article will detail later.

To create a targeting rule also called targeting, open the campaign in which you want to create the rule. Then click on "Create a rule".

Note: agents can know which rule has been triggered to start their conversation with an online shopper. To get the name of this rule, they just need to have a look at the beginning of their conversation within their chatbox.

Note: you can also add your own targeting criteria (average order value, the value of a product, etc). To do that, you need to create Custom Data (also known as personalized data). Once created, these criteria will appear in the drop-down menu with the criteria listed by default.
Choose the channel on which you want to target users: your website, a social network or a messaging application. This choice has an impact on the criteria proposed to you for the creation of your rules during the third step of creating a campaign.
Note: The invitation is only displayed to visitors once per session.
Note: the message is displayed only once per visitor session.
1.4.4 Display a static / fixed button




By choosing this type of display, iAdvize will be able to show/hide an existing HTML element on your page.

This element can be an image, a link or text that is part of your web page. So it allows you to customize its display as you want.
The example below shows an image the visitor can click to open a chat window :
1.4.5 Display the chatbox



By choosing this type of display, the chatbox that you have previously set up will be displayed directly. To learn more, please read the article "
Customising my Chatbox
".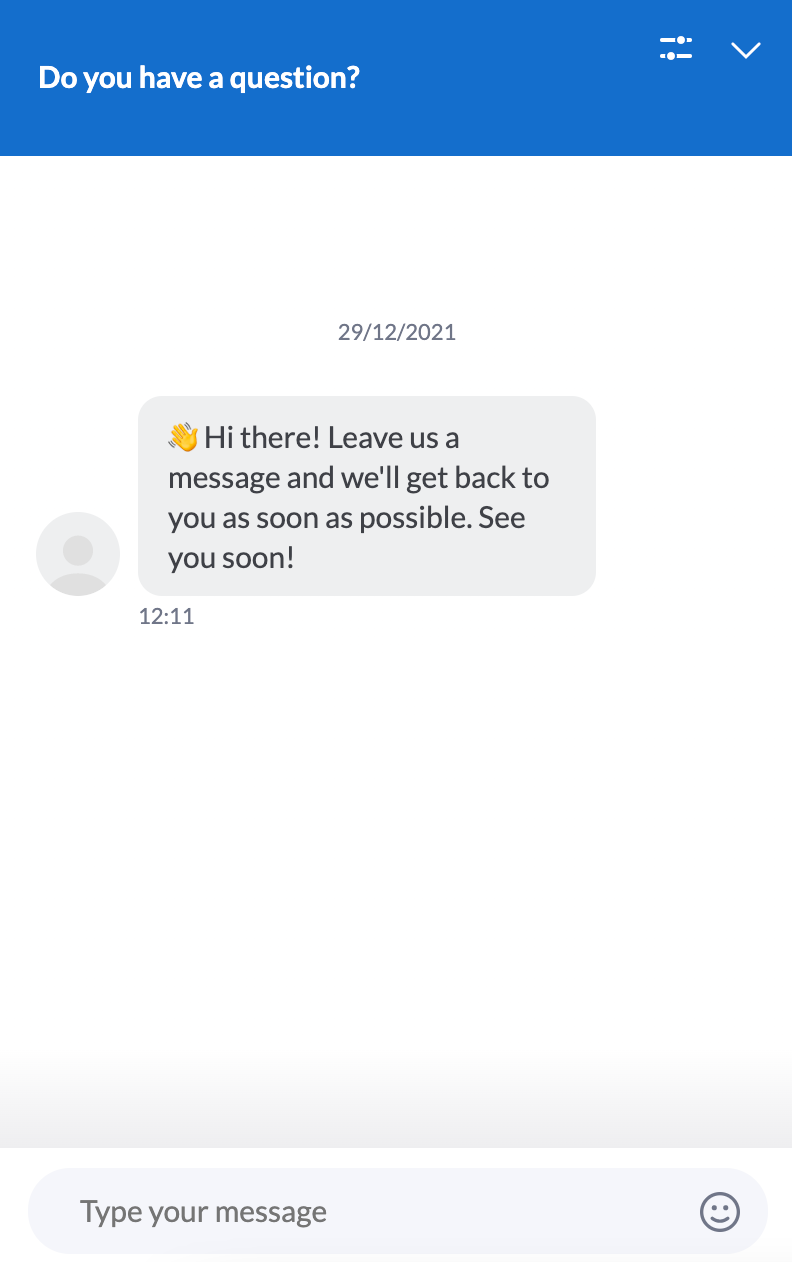 2. Distribute conversations to the agent most qualified to respond
The iAdvize new routing engine enables you to send questions to the customer support agent most qualified to respond, no matter what channel you use and the language spoken (Find out more about language management in the following articles: "Language available" and "Manage the language")
Once you have created your targeting rules, please create a routing group by clicking on the "Distribution" tab and then select "Routing groups" in the drop-down menu.

Learn more about routing groups


Once you have created your routing groups, assign them to the targeting rules you have previously created via a routing rule (you can find this section in the drop-down menu).
This is essential for the routing engine to work properly.


Learn more about routing rules

Here is a schematic overview of a targeting campaign:
NB: If a language is not officially detected by the solution, then a fallback will automatically be made to English.
3. Adjust the scoring system of your targeting strategy
To know more about Scoring please consult
this article.
4. Follow and optimize your targeting rules
This video explains how to optimize the operation of your targeting rules once they are deployed on your site.