The iAdvize solution is expanding its international perimeter and is now available in several languages on both the administration and the visitors side (livechat).
1. On the Administration
No matter where you are, you can set the language of your choice on the administration. To do this, please log in to your account. Then, select the language you want to use in the "Localization" section and go to the "Main Language" section.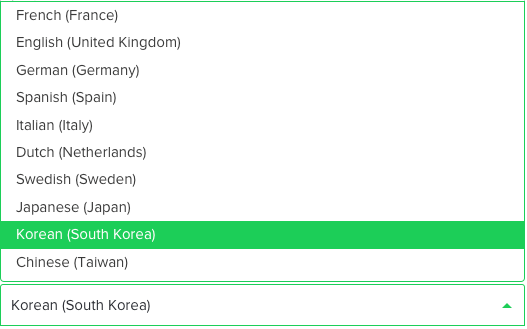 Here is the list of the languages currently available on the administration (and on the discussion panel) :

| | |
| --- | --- |
| Chinese | Japanese |
| Dutch | Korean |
| English | Portuguese |
| French | Romanian |
| German | Spanish |
| Italian | Swedish |
2. On the discussion panel and the visitors side
Visitors (or Internet users) come from different regions of the world. That's why the iAdvize solution is expanding : to allow a maximum number of visitors to have access to the chat solution in their native language.
You can set different languages in the iAdvize solution to support as many visitors as possible. To do so, please log in to your account and select "Languages spoken".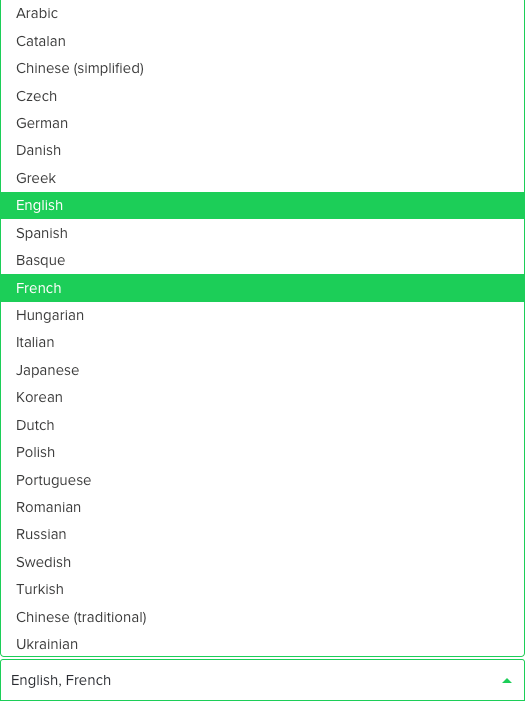 Here is the list of the languages currently available on the livechat (from the visitors side) :
| | |
| --- | --- |
| Arabic | Italian |
| Basque | Japanese |
| Catalan | Korean |
| Chinese simplified | Lithuanian |
| Chinese traditional | Polish |
| Czech | Portuguese |
| German | Romanian |
| Danish | Russian |
| Dutch | Spanish |
| English | Swedish |
| French | Turkish |
| Greek | Ukrainian |
| Hungarian | |