Visitors' needs can vary depending on the page they are looking at, which can in turn require your agents to have knowledge of a particular field (technical, invoicing etc.). Accounts can be organised by skill in order to automatically direct your visitors towards the right agent.
1/ Managing skills
To edit or create a new group, select "People" on the upper menu bar and select "Skills" under "Management".

To add a skill, click the + button that you can find on the right. 
On the skill management page you can:
Give the name of the skill to be created 
Decide to display this skill to your community experts
Give a telephone number. Note: giving a telephone number can be useful with certain click to call configurations. As it is complicated to implement, this requires support from a Program Manager.
Choose the parent skill, if you wish to create a sub-skill. This choice is not mandatory. 
Enable the transfer of a visitor targeted by a rule with this skill to agents without any skills (in case of unavailability of skilled agents for instance).
Enable visitors targeted by a rule with another skill to be forwarded to an agent with this skill.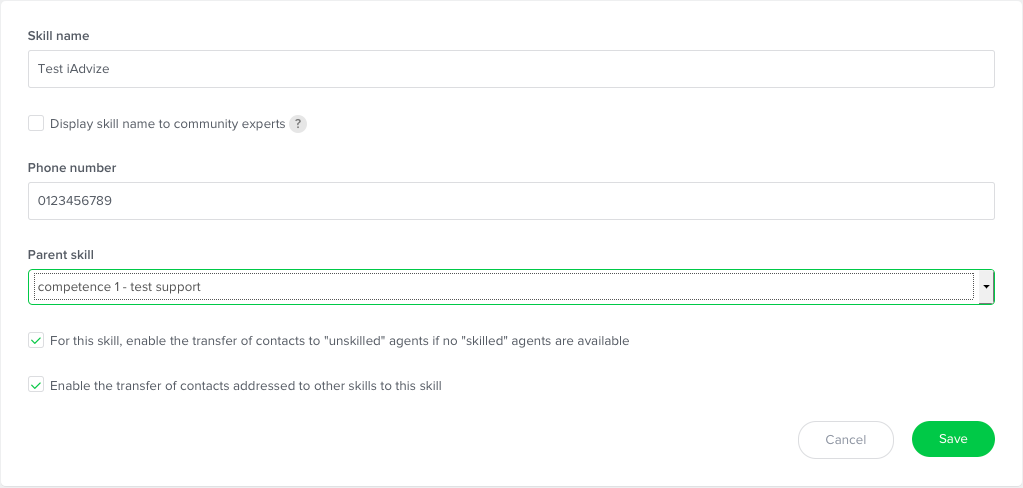 Note: In this example, we can see that the skill "After sales service" has the parent skill "Main skill".
 
2/ Using skills
2.1/Assigning user accounts to skills
Once skills have been created, they must be assigned to certain user accounts in order to be used.
In the form for modifying or creating a user account, you will find a "Skills" section, where you can simply select the skills you wish to assign to the user.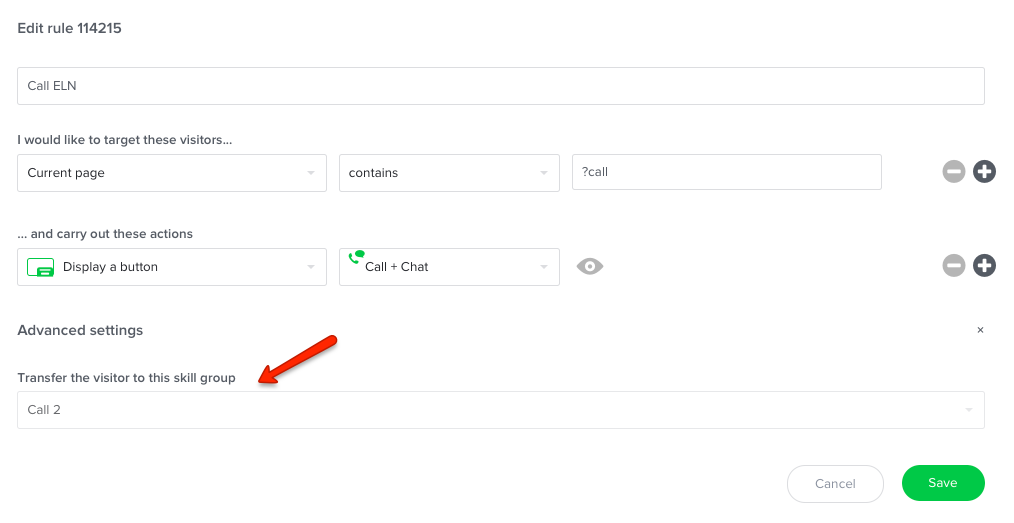 Note: several skills can be selected at once.
2.2/ In targeting rules
After assigning skills to your user accounts, you can create targeting rules to allow you to automatically direct visitors to a particular skill.
In the settings for a rule, go to "Advanced settings" and choose the skill to which the visitor should be directed: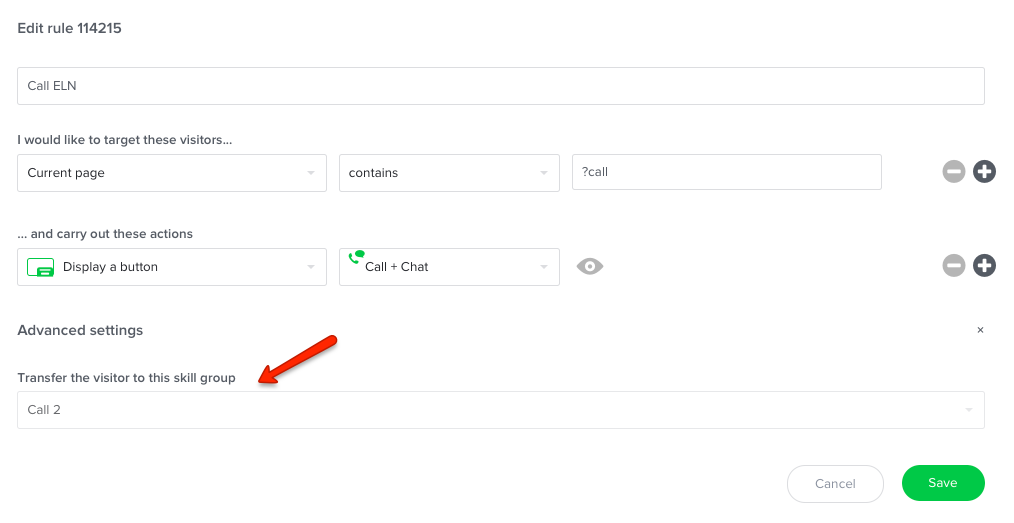 Here, contacts triggered by this rule will be directed to agents with the after sales service skill.
Note: By default, if no agents with the after sales service skill are available, the visitor will be directed to another agent.
2.3/ From the discussion panel, when forwarding a conversation
When you forward a conversation, it is possible to filter agents currently connected by several criteria: their role (agent, manager, administrator) or by skill (also called department).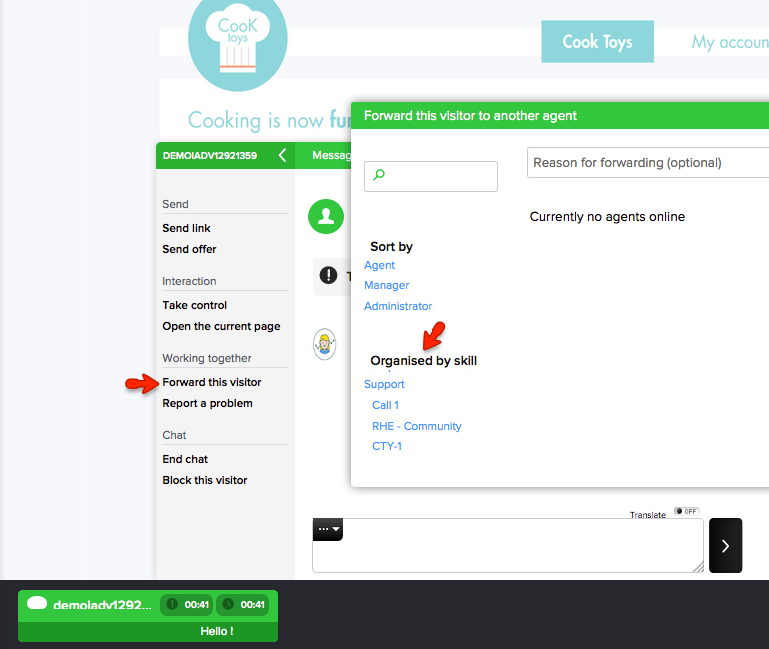 The skills correspond to the skills already put in place.
Here we also find the hierarchy created, with the parent skill "Main skill" which contains "After sales service".

We also recommend reading: