some can't have access to specific tabs
This article describes how to create a custom role (based on the "Manager" role), and what permissions you can give to this new role, depending of your needs.
1. Create a custom role
First, go to People > Management > Custom Role, and click on "Create a custom role":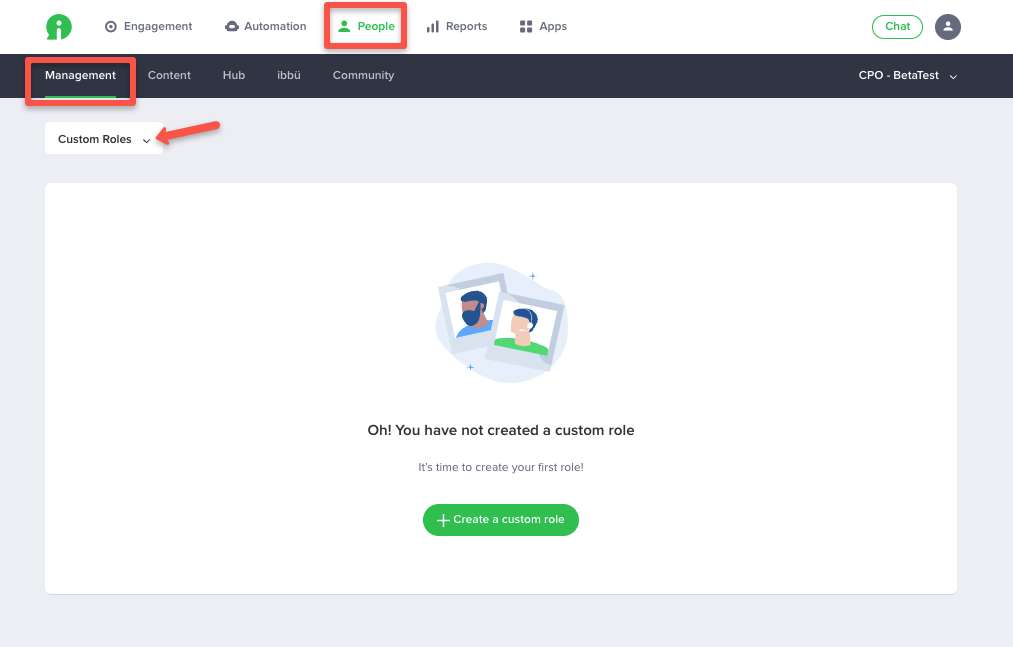 You can also edit a profile and click here: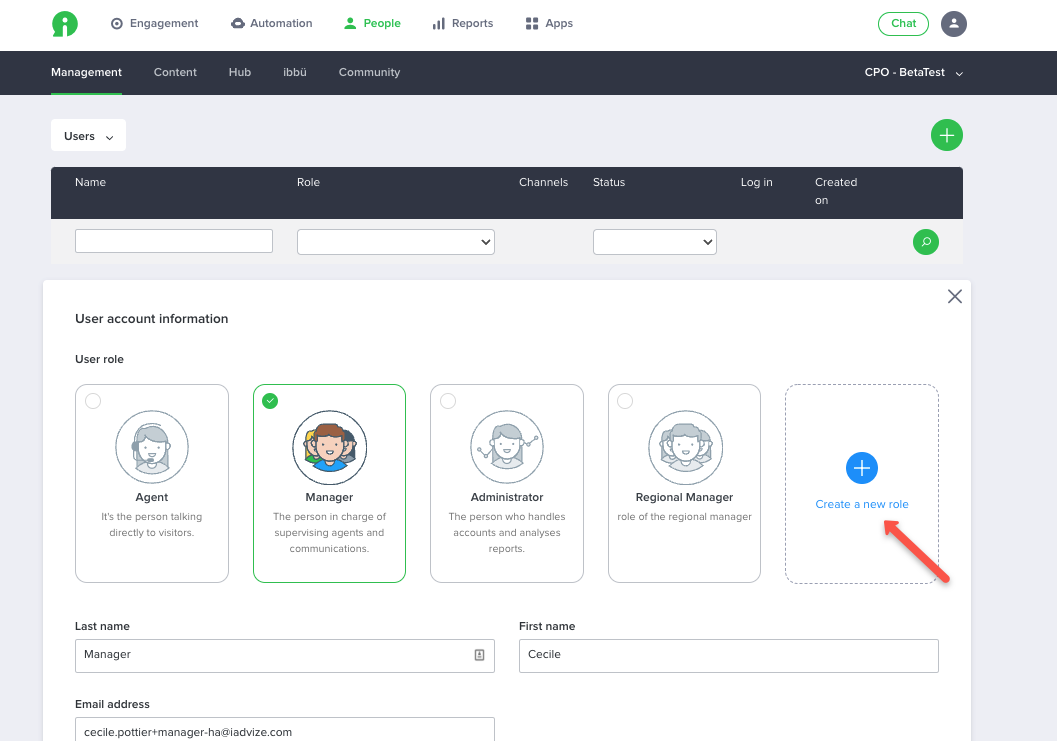 On the second screen, choose a name for your custom role and a description, select the permissions you give to this new role, and click on "Submit" to create it: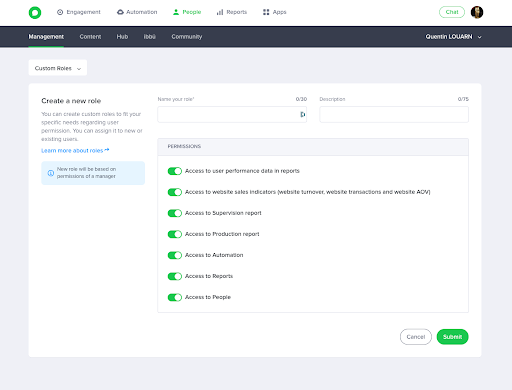 A new custom role has been created: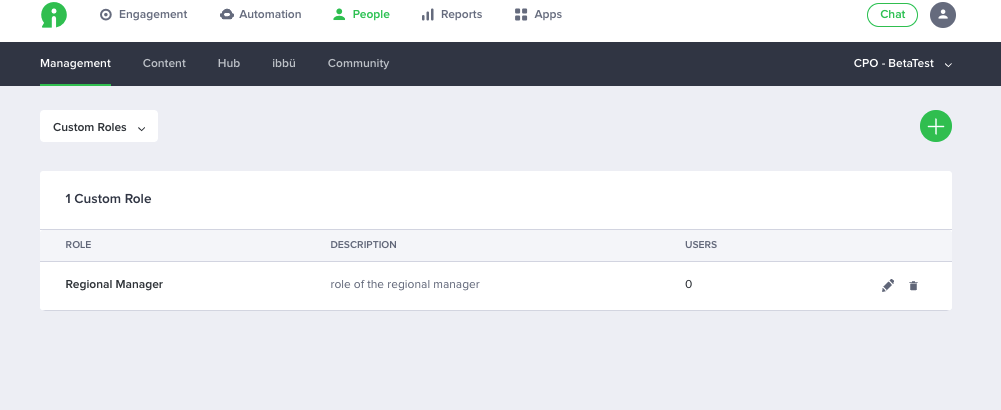 Now you can select this role when creating/changing a user profile: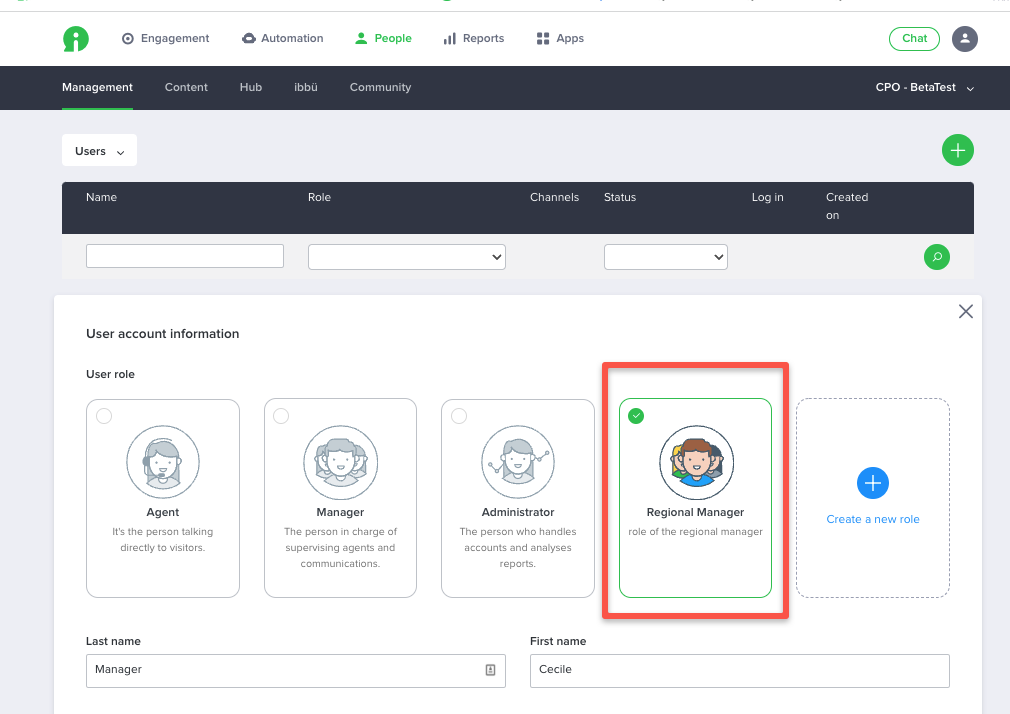 2. User permissions in detail
Good to know:
Permissions are valid for the admin user-interface, and for the API. This means that if a user does not have access to the reports, he will not be able to see the reports in the admin, and will not be able to retrieve statistics with the API either.
3. Edit and delete custom role
If you modify a custom role permissions, it will affect all the users that are associated to this role.
To edit the custom role, click on the "Edit" icon: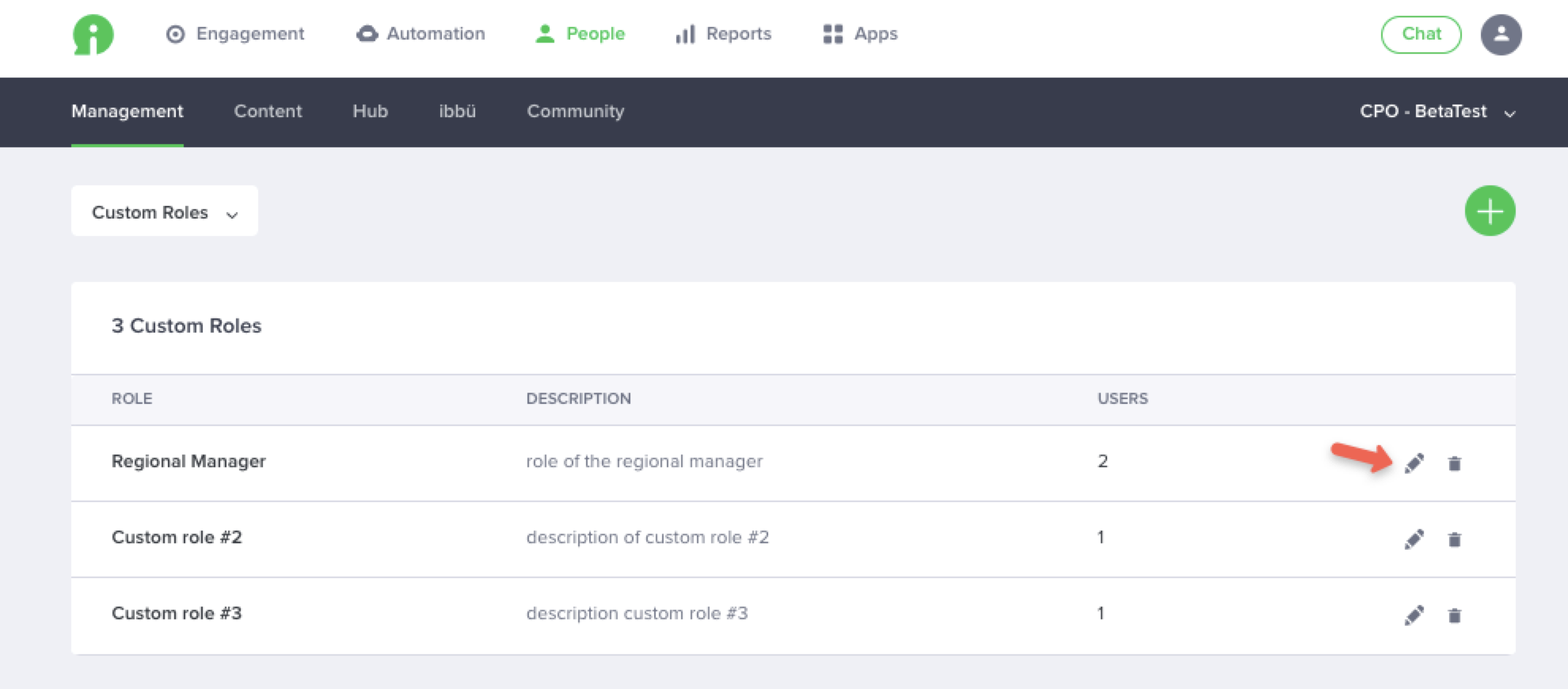 If you want to delete a custom role, no user should be associated to this role: