Sometimes, a visitor may inconvenience your agents (repeated contact, malicious comments etc.). In this case, you can block this visitor from contacting your agents again.
1. Block a visitor from the discussion panel
To block a visitor from the visitor panel, click the link "Block visitor".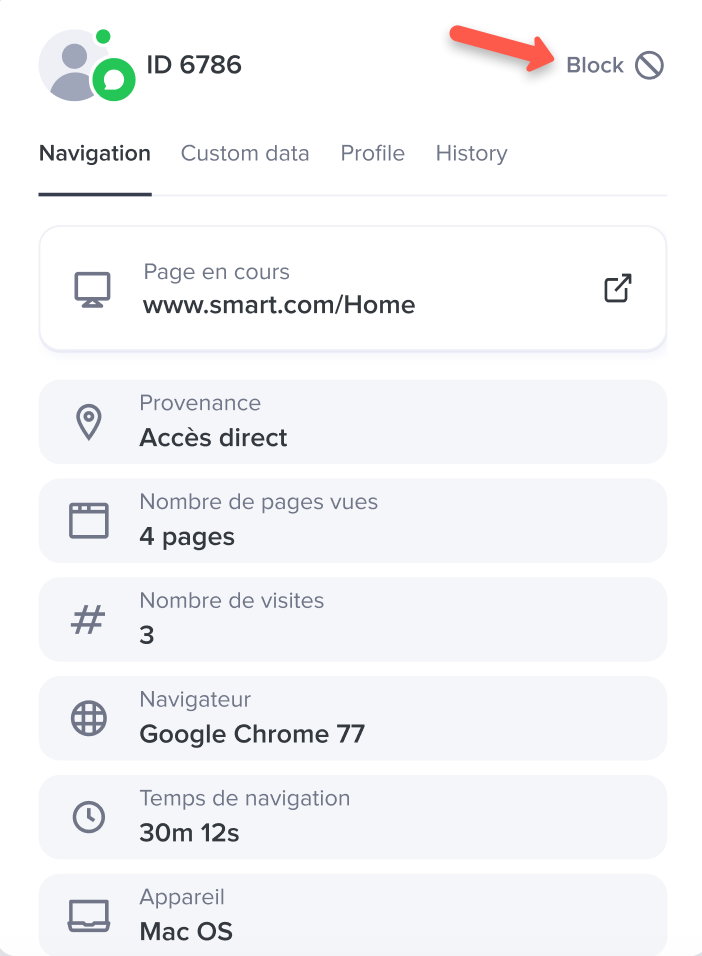 You will be asked to confirm the action.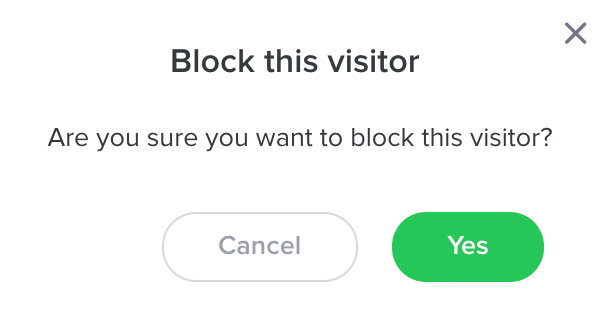 The visitor taking part in the discussion will be informed that there is a connection problem:



Once the discussion has been closed, this visitor will no longer be invited to chat using iAdvize from your site.


Note : If the visitor changes computer or browser or deletes his/her cookies, we can no longer identify him/her and the blocking will no longer apply.




2. Block a visitor from the administration
You can also block a visitor from your administration after ending the conversation. For this, go to "Reporting" > "Conversations" to find the conversation.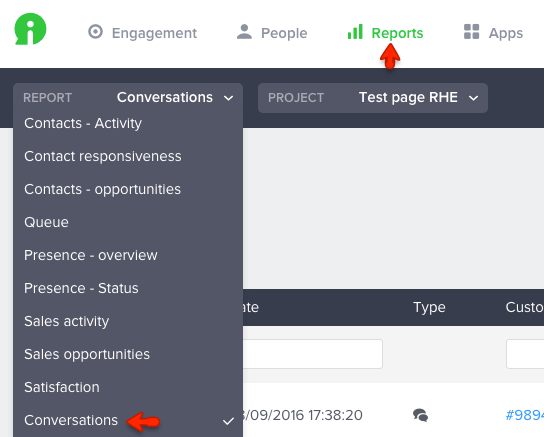 Once you have identified the right conversation, click the icon to see more details

then go to the "Customer information". Click on "Edit".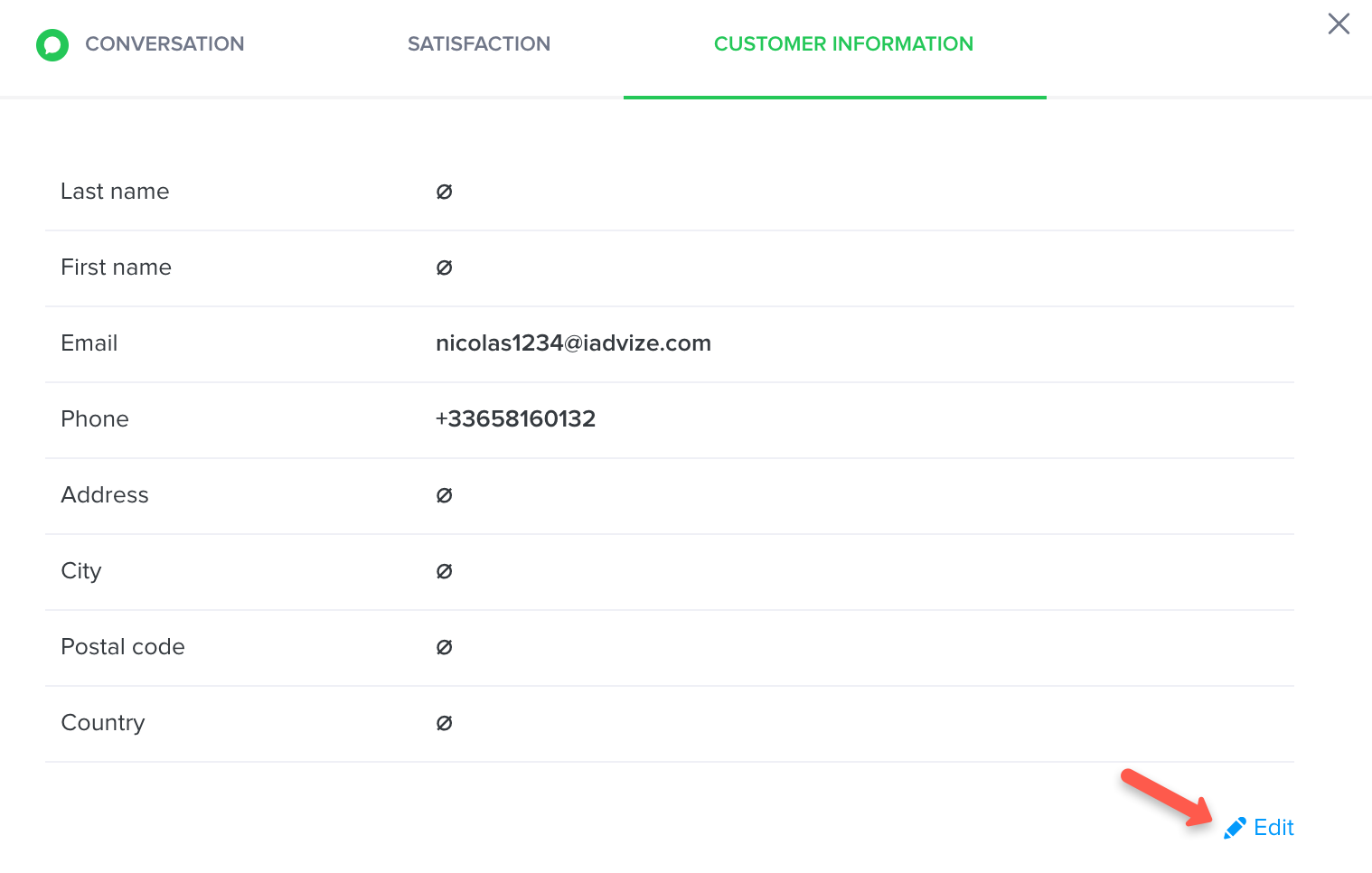 Then click on « Block this visitor ».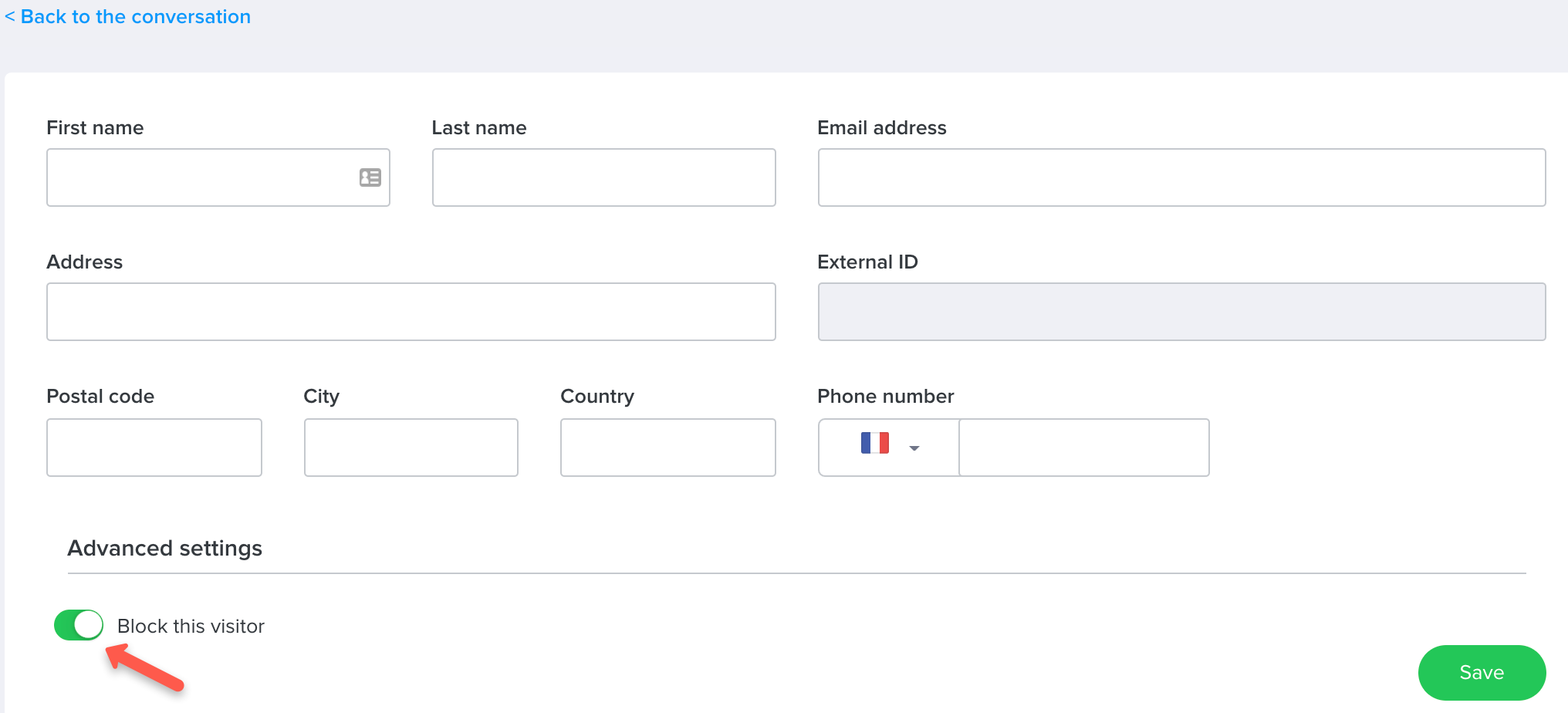 3. See all blocked visitors
In the reporting, from the "Conversations" report, click the "List of visitors" icon displayed on the right:


You will see a table showing all client files having had a conversation with one of your agents. By typing "Blocked", you will show all the visitors who have been blocked.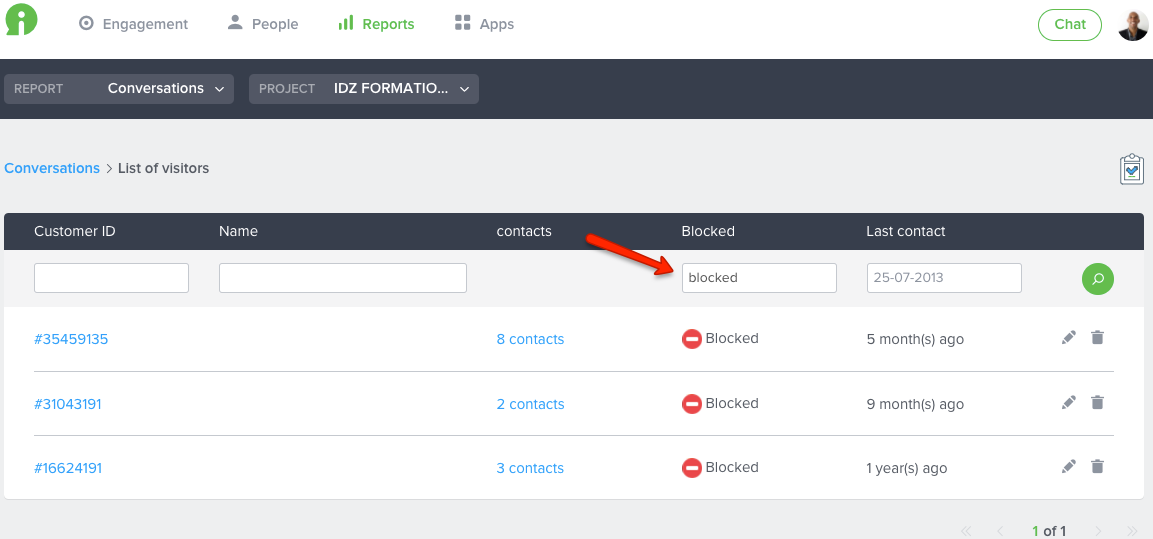 Note:

The telephone number shown in the block column shows that the visitor was blocked following contact via the "Click to call" channel.
By default, a visitor is blocked forever. By clicking the "Edit" icon you can see the details of this visitor, and also decide to block this client until a specific date.


4. Unblock a visitor
To unblock a visitor, go to the same page and then modify the visitor file. You can then disable the block: