Closing conversations is an essential step that is not to be overlooked. At the end of each conversation, consider closing and qualifying your exchange. 


1. Close a conversation
Once the exchange is done with your visitor, it is necessary to close the conversation so that agents can start a new one.
Once you close the conversation, visitors are warned of the end of the conversation and the chat window is automatically reduced.



You can close a conversation by clicking on the close icon of the chat window or the "End chat" link present in the toolbar on the right of the chatbox:

Once you do this, a window appears no matter if you use the Desktop or Mobile application and allows you to perform certain actions before permanently closing the exchange.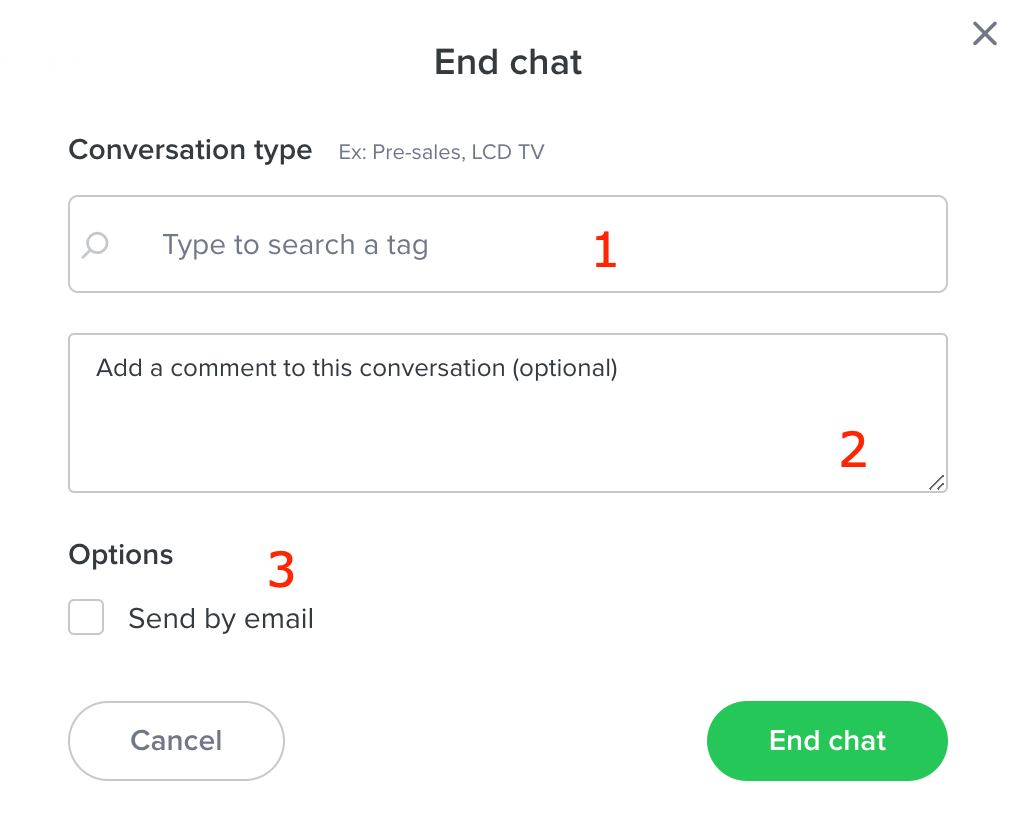 1.1 Qualify the conversation
It may be interesting to qualify your conversations to be able to later extract statistics based on topics covered in your exchanges. For example, you can know the average handling time of exchanges concerning your after-sales service.
You can add a new conversation type at this stage or use an existing type from the drop-down menu (1).
If the available tags are mapped to conversation categories, the most relevant ones are recommended at the top of the tags list.
Display on Desktop: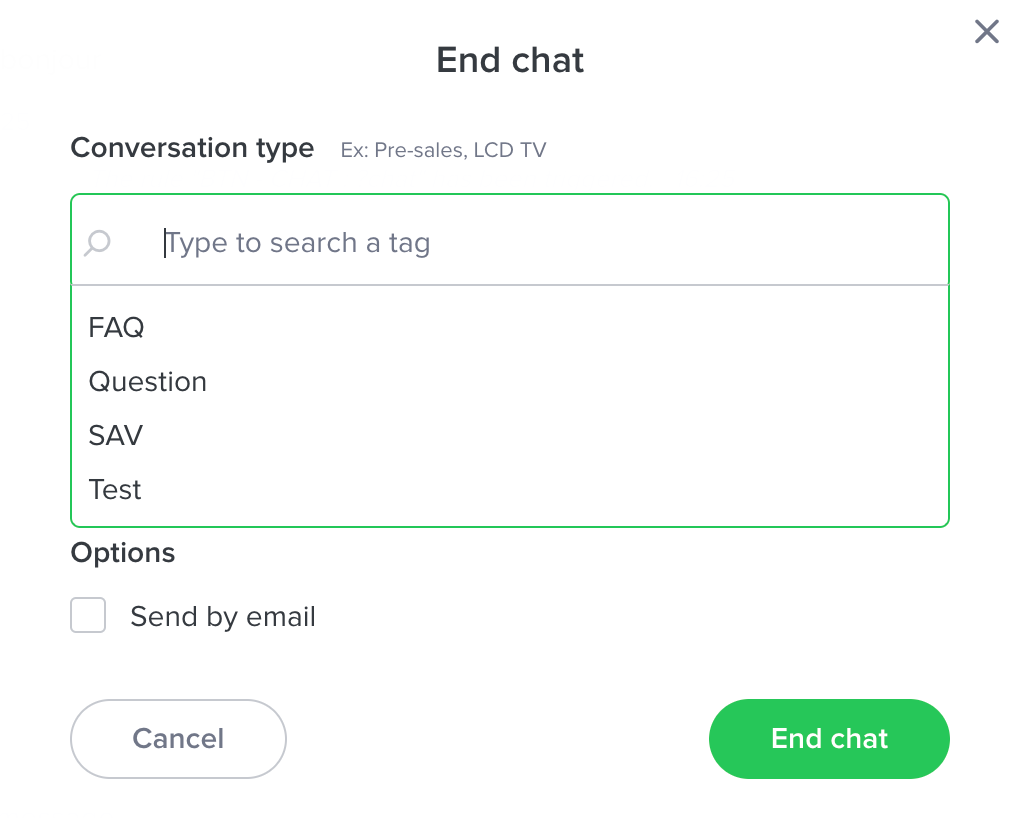 Display on the Mobile :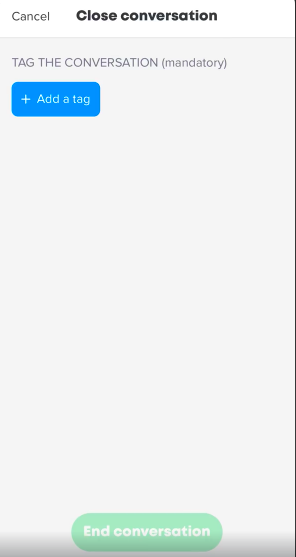 1.2 Add a conversation endnote
In addition to qualification, you can add a conversation endnote (2). This is an open comment about your exchange and will be able to be consulted later in the chat history of the discussion.

1.3 Options
Transfer the history of the conversation and the associated note by selecting the option "Send by email" (4) and entering the recipient's e-mail address.
If you have installed our Zendesk plugin, an option can be visible to save the chat history in Zendesk.


2. In case you forget
It is always possible to qualify an exchange after it has been closed or add a note from the chat history by going to "Log > Conversations", and opening a conversation.


⚠ This action is only possible since the old Conversation report for the moment.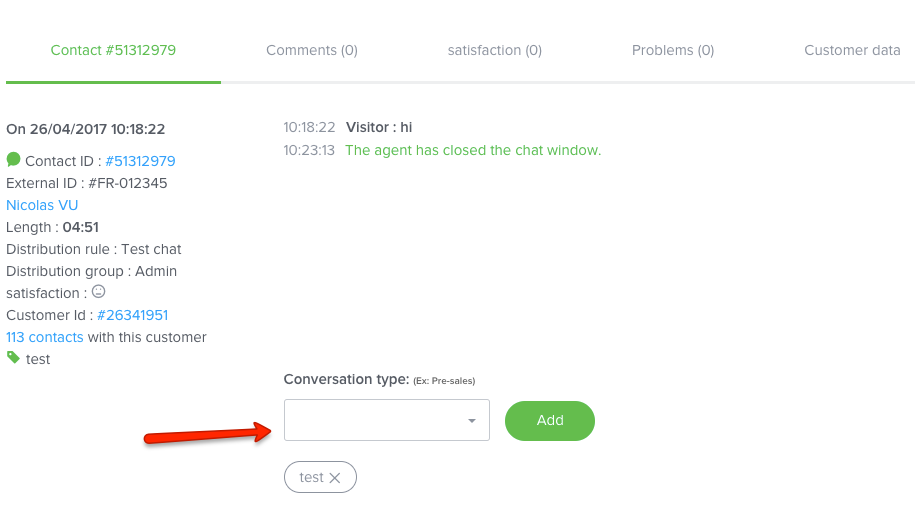 Before ending a social conversation, you can tag the conversation using conversation types.
When you end a social conversation (from Messenger, Facebook, WhatsApp, etc.) you have two options: (1) "Snooze" and (2) "End"
(1) When you click on the "Snooze" option,

if it appears not to be finished or when the visitor is supposed to answer pending questions

(2) When you click on the "End" option, the chat window disappears from your
panel and does not come back automatically. Thus, this conversation is taken into account in your iAdvize reports.
It is now possible to consult the conversation history of the "Social" channel, via the "Conversations" section.
Messages will appear in the history when closed. There are two kinds of closing contact :
Natural: until 7 days of inactivity inside the conversation (no answer from the WhatsApp user or from the user)



Manually: the operator is available to close the contact whenever he wants