As an agent, you can share all types of images and pdf documents in a conversation (chat), WhatsApp, Messenger, Google Business Messages or Apple Messages for Business conversation.
You can also send a file to your visitor via SMS, this file will be received as a link that the visitor can download.
Once the file is shared, visitors can access it from their conversation history, the administration or the discussion panel.


1. Supported file formats
The file formats currently supported are:
PDF documents
All types of images (jpeg, png, gif, except .svg)
There is a 30MB size limit for all files you share. If you send a file that is too large, you will be notified through an error message. On WhatsApp the maximum size for a PDF is 5MB.
⚠ If your visitor sends an MMS in an SMS conversation, you will not receive either the image or the associated text.
2. Security



iAdvize scans each file shared in a conversation to detect the presence of any viruses. If a virus is detected during the scan, it is removed from the servers before the visitor can access it.


The shared file is stored on a private server and can only be accessed by the people involved in the conversation through a previously signed link, valid for one hour.
This validity period of the link ensures that the sharing of the link outside of the conversation is secure.
After this time, if the visitor returns to their conversation, they will still be able to access the shared file. However, access to the file will be revoked once the conversation history retention period has been exceeded.
Similarly, the file can still be accessed when authenticated by the administration, provided the file and authenticated user are both associated with the same site.
The files are automatically deleted after 3 years and are no longer accessible from the administration.
3. How can you share files?
Select the file(s) you need to share by
Clicking on the paperclip icon or drag & drop :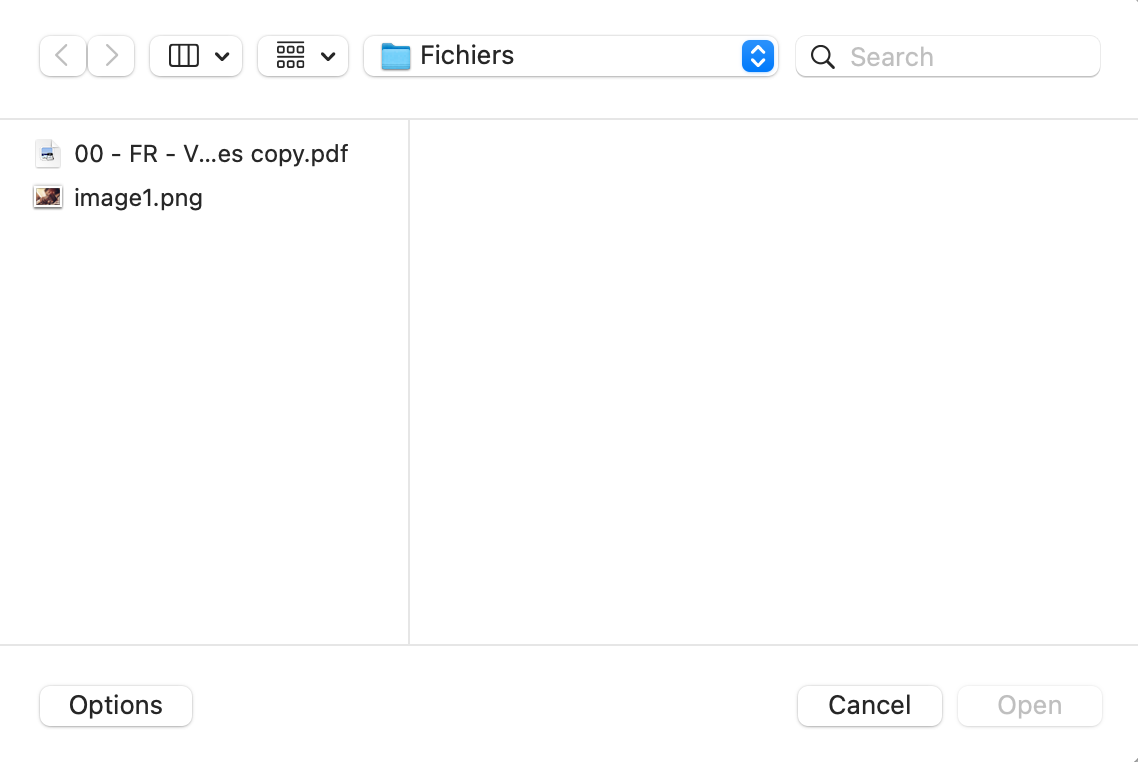 Here is the display when sending a picture on the composition area of the agent conversation panel before sending: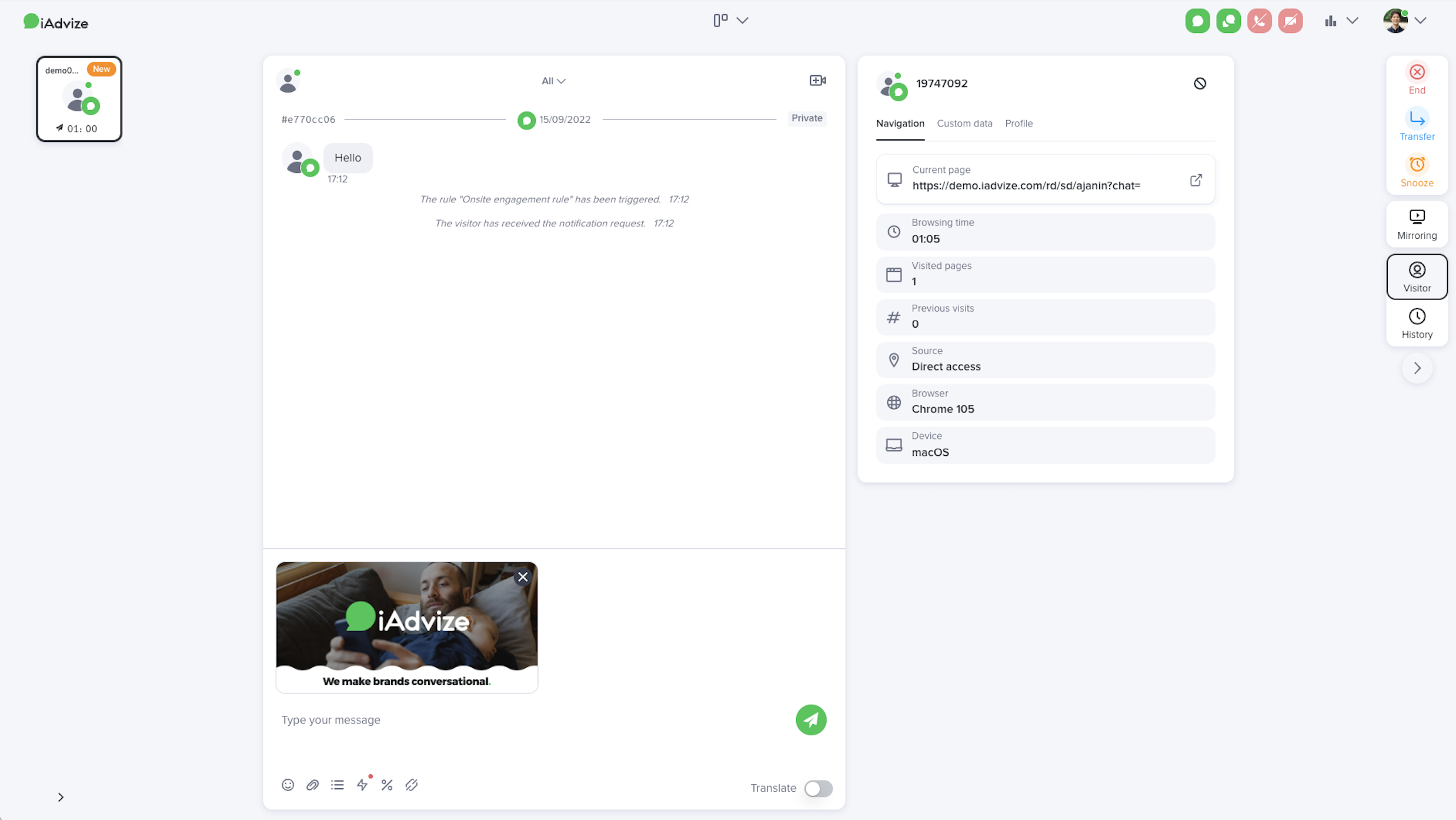 And when sharing a PDF on the composition area of the agent conversation panel before sending: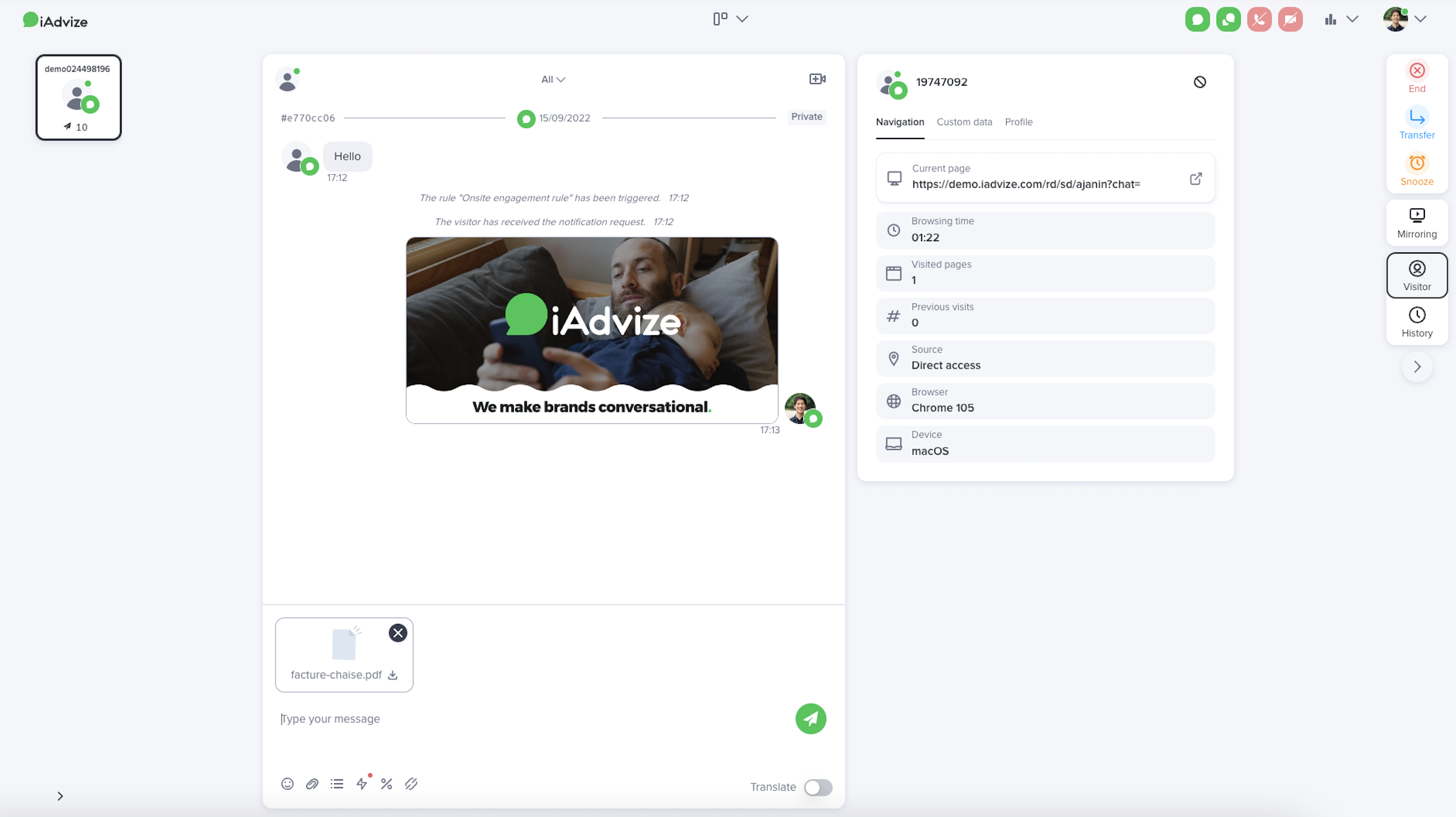 Here is the display on the visitor side (the display could be different depending on your chat template):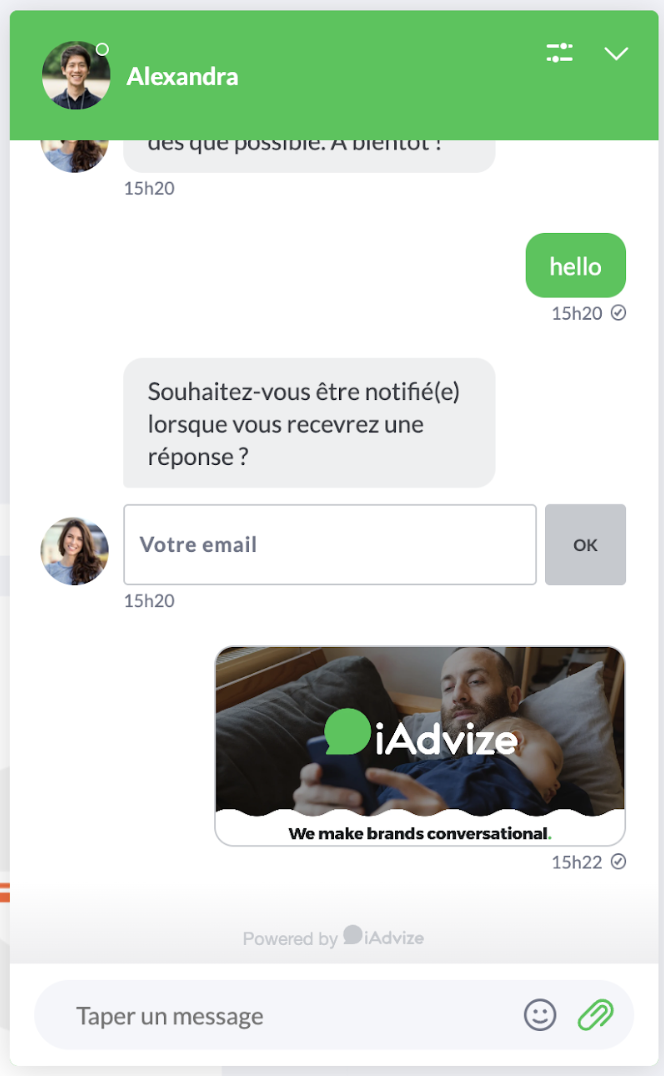 Note: An antivirus scan is launched automatically with each upload to secure file sharing

4. File sharing from the visitor's side
Your visitors can also share files in a conversation. However, this possibility is optional on the chat, call and video channels.

You are free to choose whether your visitors can send files to your agents or not. This option is available on Engagement > Notification & Chatbox, customize your Chatbox in the "Composition box" section.