Disconnections issues of the desktop conversation panel occur when micro-disconnections related to internet connection volatility come up.
So, some checks are being necessary. The following article: I keep getting disconnected from the conversation panel will give you further information about this topic.
However, there are 3 other cases just as the disconnection/expiration message appears:


1. Your session has expired
This message appears when your identifier (access_token) is not valid anymore. This is the case after 24 hours of inactivity on the conversation panel. A reconnection to your desktop conversation panel makes you get an up to date identifier (access_token) and give you back your accesses.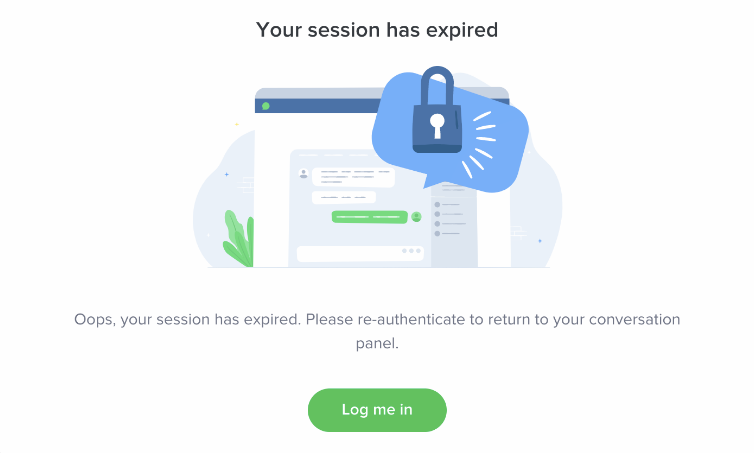 2. You have been automatically disconnected
This message appears when an Administrator or a Manager updates your profile, whereas you logged in. In this case, you are automatically logged out.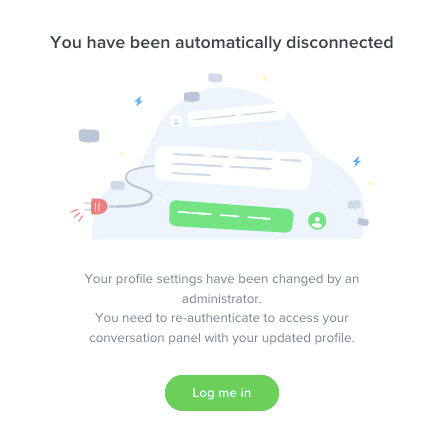 3. You have been disconnected from your previous session
This message appears when you launch the desktop conversation panel with several tabs or different browsers. Hence, you are automatically logged out. The desktop conversation panel can keep running only with one tab and one browser.