- You can transfer a conversation to another agent (associated with the same routing rule) using the arrow on the top right corner: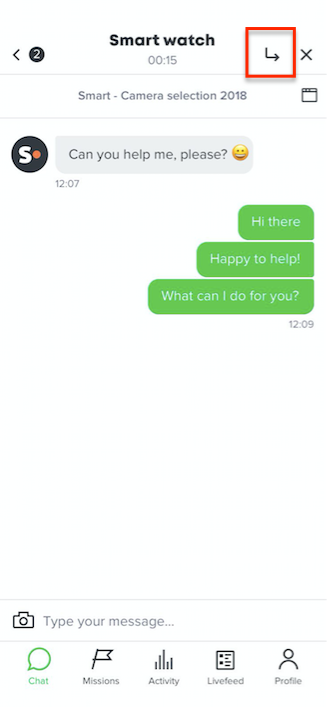 at the top of the list, first, you will see agents who handle the least number of simultaneous chat conversations, and then, agents sorted alphabetically.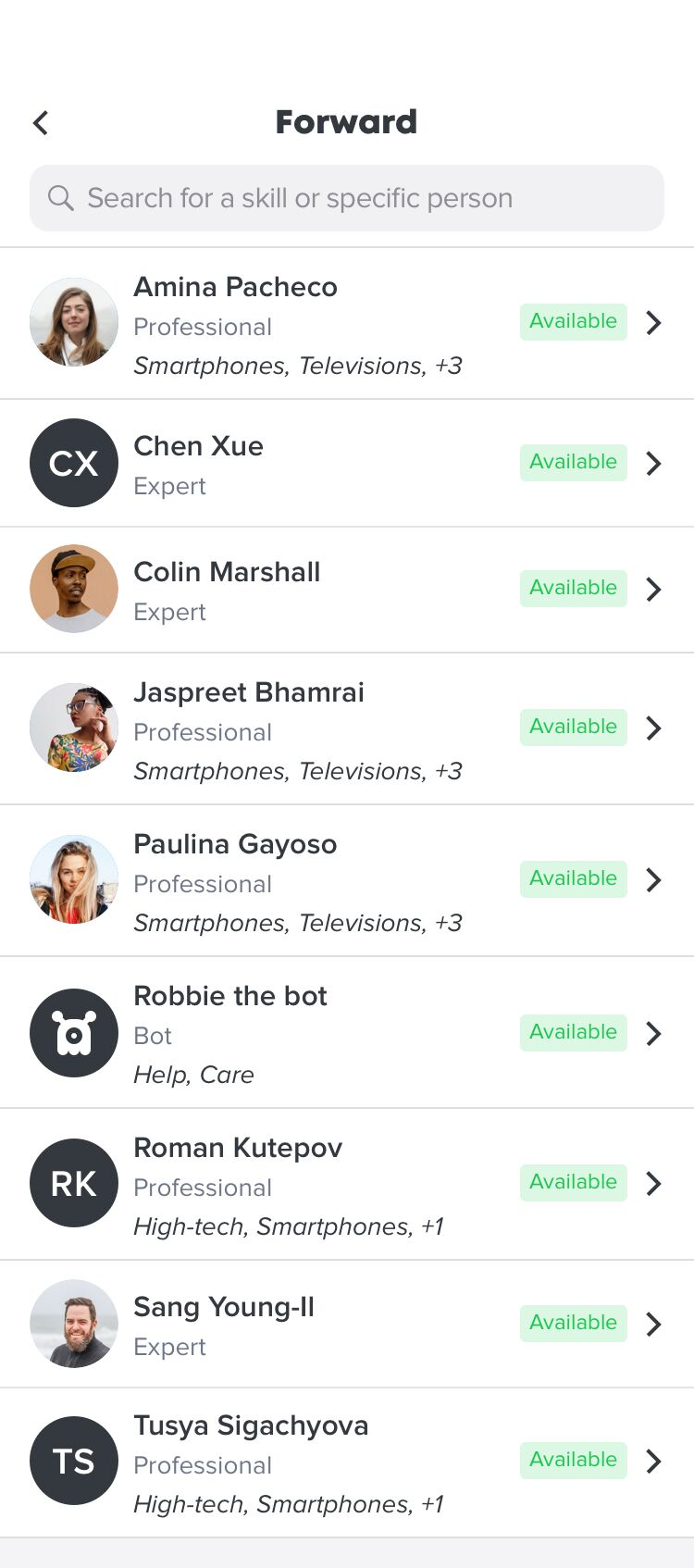 - After selecting the agent to whom you will transfer the conversation, you will be able to add a comment (to give information about the visitor's context, etc.). There is no character limit for these comments.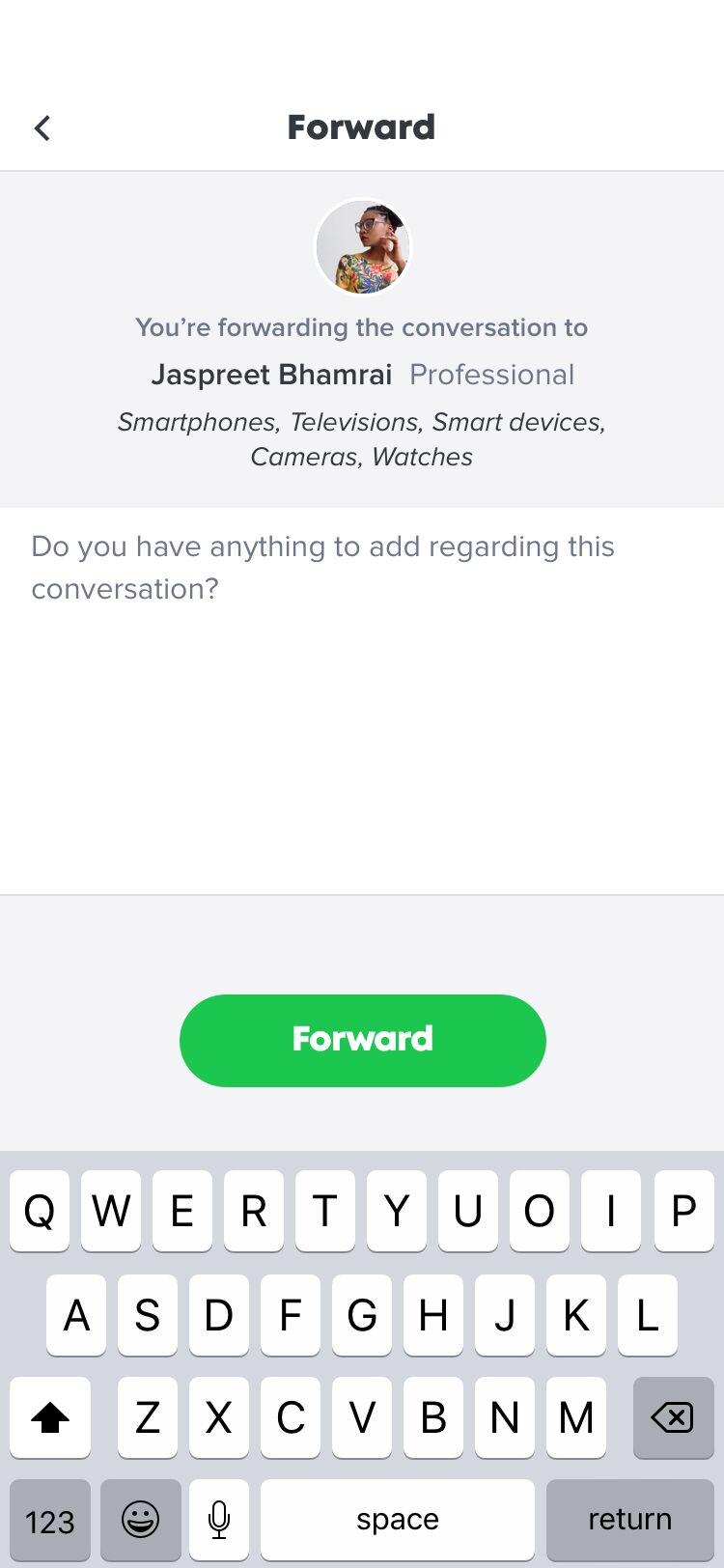 - After tapping on the Forward button, you will receive a notification indicating that the conversation has been successfully transferred: