- You can transfer a conversation to another agent (associated with the same routing rule) using the arrow on the top right corner: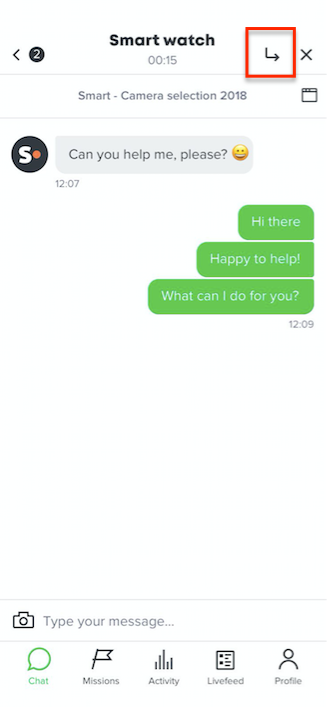 You can use the following filtering criteria in the search field: name, first name and skill.
You can forward a conversation to another agent or another group of agents even if they are not available (not connected to the app or fully occupied). In this case, the conversation will be handled as soon as the agent or an agent of the group is connected to the app and has a free chat slot.
If the conversation is forwarded to an agent or group who is available, it will be handled immediately.
Conversations may be forwarded to another mobile or desktop device.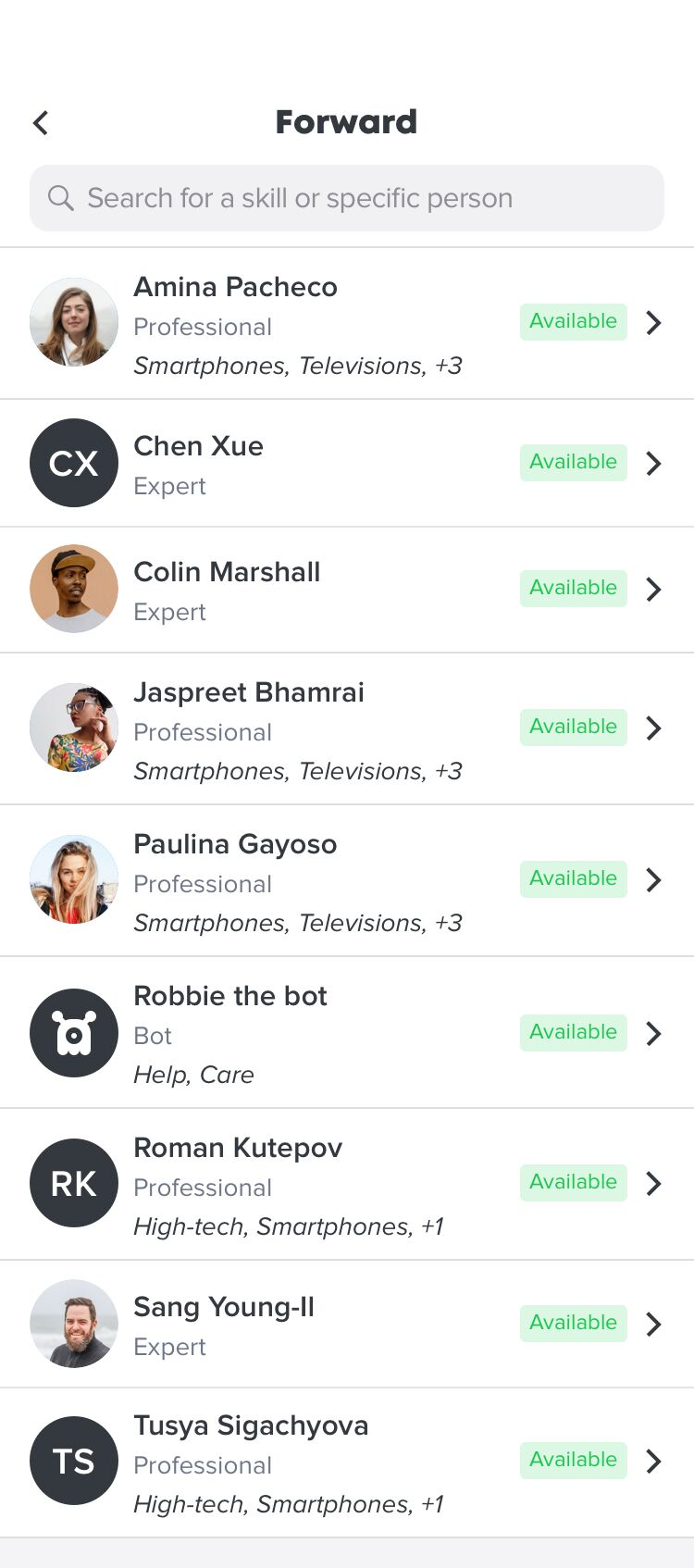 - After selecting the agent to whom you will transfer the conversation, you will be able to add a comment (to give information about the visitor's context, etc.). There is no character limit for these comments.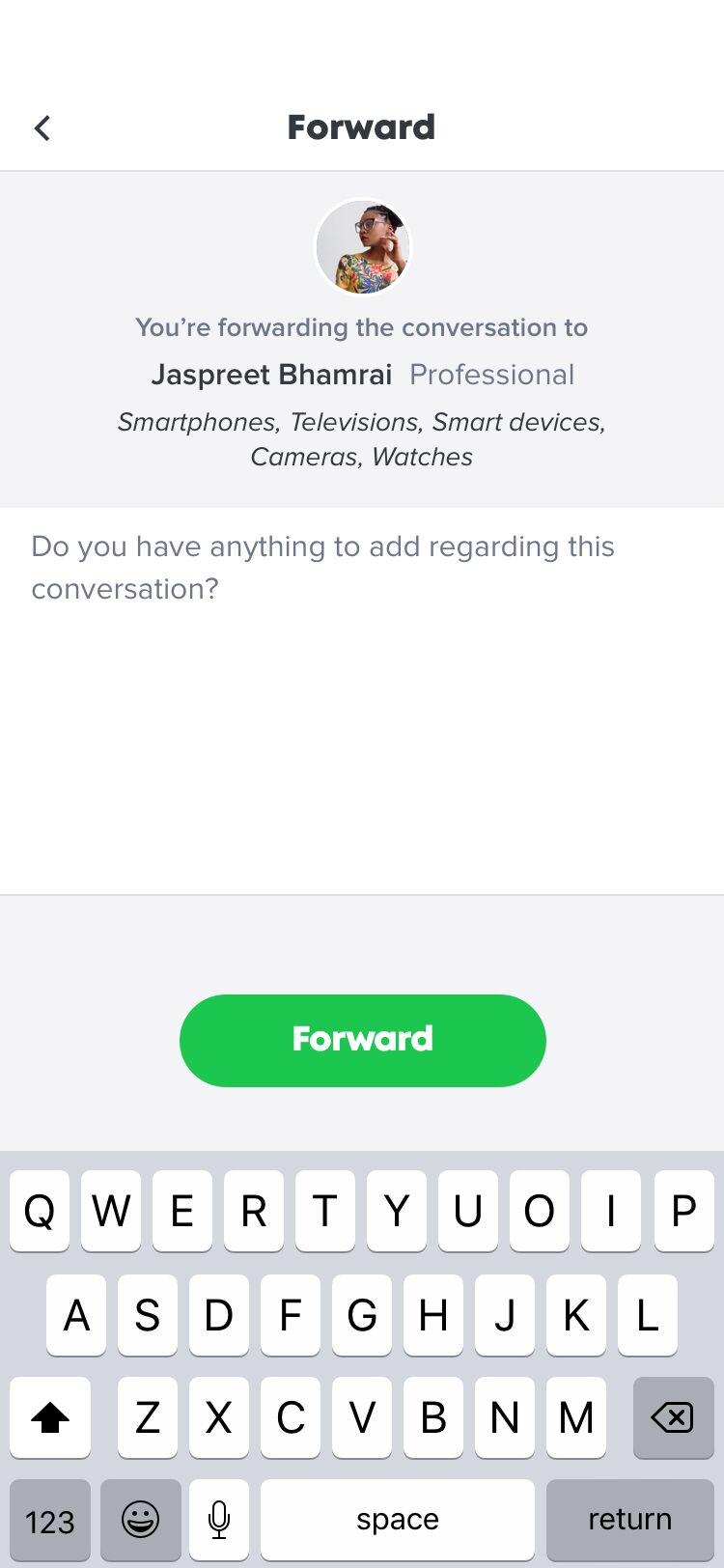 - After tapping on the Forward button, you will receive a notification indicating that the conversation has been successfully transferred: